0 Comments
Published on:

May 16, 2023
Last updated:

October 3, 2023
Enticing high-quality jewelry photography begins with choosing the right jewelry photography services provider. The right jewelry photography service takes away all the issues that may arise later from DIY or choosing the wrong provider. The right one is within your budget, meets your needs, delivers your photos on time, satisfies your quality standards, and stays with you for your after-sales needs.
In this blog, we're going to discuss the major considerations when choosing a jewelry photography services provider, ensuring that your jewelry photos shine the brightest and captivate your audience.
Jewelry Photography Services: Identifying Your Needs and Expectations
1. Budget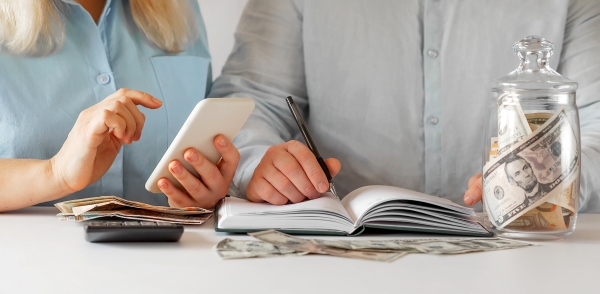 Before you shop for jewelry photography services, it's critical that you first set your budget. This will prevent you from wasting your time sifting through a long list of providers knowing that not all of them will meet your budget.
When deciding on a budget, be realistic and once you've decided on a price range, start your provider research. Check their website, read through company reviews, and scrutinize their pricing section, making sure there are no hidden charges that would surprise you in the end.
2. Volume
How many products are we talking about here?
When choosing the right jewelry photography service or jewelry photographers, you must always consider the product/photo volume to avoid unwanted surprises. Make sure the provider you're eyeing can meet your target volume and can deliver on time.
3. Style
Do you have a specific photography style?
Before working with a jewelry photography service provider, create a concept brief and be ready to discuss it with the vendor you chose. Do you need lifestyle photography or product-only photography? Identify your style and convey it clearly to the other party to make sure that the outcomes are aligned with your brand and values. Schedule a call with them to discuss factors like this before you get to work to iron out creative differences, if there are any, and avoid costly misunderstandings.
4. Turnaround Time
Set a realistic turnaround time.
Most jewelry photography services providers would put their turnaround time on their website to set clients' expectations properly but whether they follow through or not is another story. This is why reading company reviews and following them on social media are important aspects of your vendor research. They will provide you with a glimpse into previous clients' experiences and when they don't deliver, you're guaranteed that an unsatisfied client will make it known in the feedback section.
5. Usage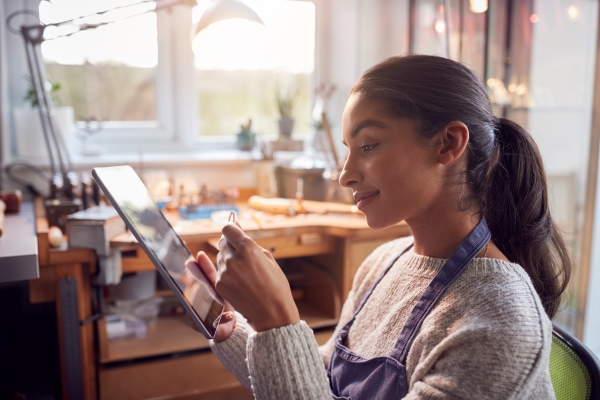 What will you use the jewelry photos for?
Are the photos for print campaigns or online marketing? Which group of customers do you aim to target with those photos?
Even if you have the most professional and most talented photographer, if you're unclear about your goal, the photographer is bound to fail. To avoid this, include your goal, vision, and purpose in the work brief. Let the other party know what you intend to use the product photos for so that they match the photographer's creative vision.
Key Factors to Consider When Choosing a Jewelry Photography Service
1. Experience and Expertise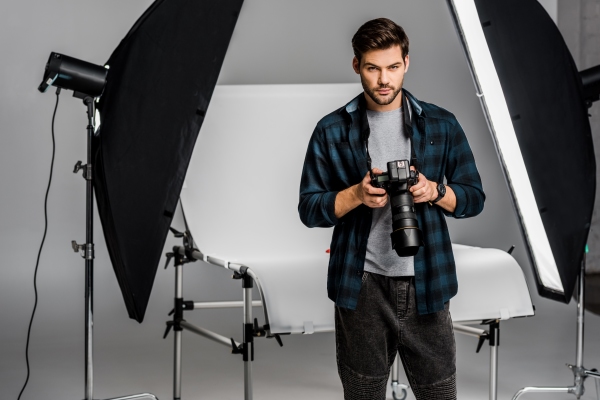 This one's a no-brainer. When you're looking for the right jewelry photography service provider, the first things you must look for are experience and expertise. These professionals know the best camera for different types of jewelry and the best equipment for different needs. Safe to say, expertise can also be gained by experience so carefully evaluate your chosen provider's track record. How long have they been around in the industry? Who are their clients? Can you access their portfolio for you to have a peek at how they work?
If the company website is not enough for you, go to their social media accounts. Here, you can get a clearer sense of who they are, who they are working with, the quality of their work, and how they deal with their clients and followers. A professional jewelry photography service provider knows exactly how to deal with clients respectfully and they respond to queries politely. These are simple but telltale signs that they are a pro and will not ghost you once you sign up for their service.
2. Portfolio
Nobody enters into an agreement without an idea of what to expect. Before you get to work with your chosen provider, ask to see their portfolio so you know what you're getting yourself into. This portfolio will demonstrate their experience in shooting jewelry products for other brands or retouching jewelry photos for jewelers. It will also tell you whether the chosen vendor can cater to your demands.
A professional vendor must have a portfolio ready for the client's viewing. If one cannot provide you with one, consider this a red flag and run. Always be proactive and ask although some companies won't make you ask, they'll just offer it to you. Picup Media, for example, has the portfolio ready for viewing on the website.
3. References and Reviews
When a company says they're the best, don't just take their word for it. Anyone would say the same about themselves but the previous customers may have a different opinion. Before signing an agreement with a jewelry photography service provider, take the time to read customer reviews and testimonials. A company that offers paid services must have a testimonial section on its website or better yet, read customer reviews on other review platforms like Trustpilot. This will give you an idea of what previous customers had to say about the company. More often than not, this goes beyond the quality of work. It would also include feedback about the employees, their attitude, and just the overall experience they had with them.
4. Jewelry Photography Pricing
Out of all the factors herein, we could say that price is the most important because jewelry photography pricing differs and every jeweler has a different budget. It's important that before you shop for vendors, you already know how many product photos you need, how many products need photos, and the style that you want. This is because the vendor would most likely quote you a price either by image, product, or subscription.
Know what you're getting yourself into, especially when it involves pricing. If you're doing a price comparison, make sure that you're comparing apples to apples. For example, you can't compare a general lightbox to the GemLightbox. The former targets general commercial products while the latter is designed to address the specific complexities of diamonds, gemstones, and jewelry.
5. Turnaround Time
Sometimes you cannot negotiate the turnaround time, especially if the work you require is complex. Jewelry photography service providers would often quote you a turnaround time but it's important to have an assurance that they will deliver on time to avoid delays in your business operation.
To avoid the gray area, discuss thoroughly with them. Know your options in case unexpected circumstances or emergencies arise, and don't forget to read client reviews to have a sense of their professionalism.
6. Customer Service
Sometimes things don't go as planned. When this happens, you want a reliable customer service agent to talk to, to sort things out and just assure you that necessary actions are being taken. Does your chosen provider have a customer service hotline? Are they open 24/7? What are their operating hours? Do they respond in real time or within a reasonable wait time?
Customer service is a critical component of customer satisfaction as it connects customers to the company and improves the relationship between the two. More often than not, it's also because of excellent customer service that makes customers come back to the company.
7. Post-Production Services
If you hire a jewelry photography services provider, it's essential to know whether the provider provides post-production services for free or with a charge. If you hire a professional jewelry photo retouching expert, you must also know whether the expert would do unlimited revision or otherwise. Some companies like Picup Media offers jewelry photo retouching service in a pay-as-you-go model or by pre-paid packages. The inclusions and additional services pricing are clear, ensuring that the clients are not blindsided.
Conclusion
Follow the guide above to find the right jewelry photography services provider. Use all the resources online to learn more about different providers and their services, making sure that they are aligned with your brand and within your budget. You may find that high-profile companies come at a price and this price gets uncontrollably high over time. Fortunately, you don't always have to hire professionals. Sometimes, all you need is the right equipment like the GemLightbox to be your own pro.
Frequently Asked Questions:
Why go for jewelry photography services?
Jewelry photography services save you time and money over time. They deliver professional results while letting you focus on the things you do best, like managing your business.
How long does it take to do jewelry retouching?
Depending on the bulk and work required, jewelry retouching can take from 10 minutes to hours. However, take the time to clarify the turnaround time with jewelry retouching experts as these people often have their set turnaround time because they cater to many clients with different requirements.