Get in touch with us
Our experts are always available to answer any of your questions. We're available to help you out, any time that you need us.
Frequently asked questions
Where can I access tutorials on GemLightbox?
Our full range of GemLightbox tutorials can be accessed on our support channel. We have created a complete knowledge base for you to access at your own convenience. Simply click here to access support channel.
How long will shipping take for my GemLightbox unit?
We have a global shipping time of 5-10 business days. Please note that this timeframe may be slightly delayed during exhibition periods, as we allocate a large amount of stock towards our trade show customers.
What is your warranty policy?
The GemLightbox has a 1 year replacement warranty. In the rare case that something should happen with your GemLightbox unit, we'll replace it completely for free.
What is the price of your retouching service?
Our pricing guide is based on the amount of images ordered:
1-50 images: $5 per image
50-200 images: $4.50 per image
200+ images: $4 per image
All pricing is quoted in USD.
We also provide additional services which can be found here.
What if I'm not satisfied with the retouching results?
No worries at all! We'll revise any image for you until you are 100% satisfied, at no additional cost. Your satisfaction is our top priority.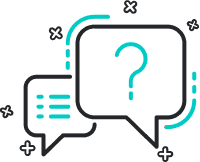 Need more assistance?
get in touch
Start growing your store with Picup Media
Get your hands on simple and easy-to-use jewelry photography solutions that will help you grow your store with a fraction of the effort.