Trusted by 20,000+ Jewelers Worldwide
Become a Digital Jeweler Today!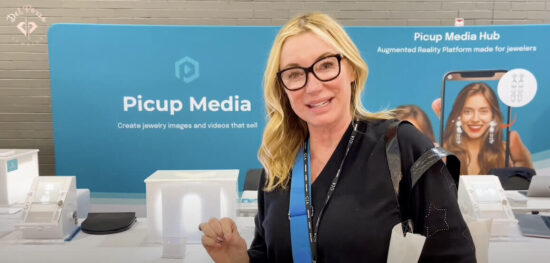 Tanya Newbould from Del Pozzo Jewelry
Tanya Newbould of Del Pozzo Jewelry enthuses over the revolutionary influence of the jewelry virtual try-on feature on her business. Absolutely upping her game, Tanya raves, "This is the best product on the market!"
Frequently Asked Questions
Have a question? We've got you covered.
How long does the shipping take?
Once the order has been placed and confirmed, our team will take up to 3 business days to ship the item out. Shipping takes between 3-10 working days, depending on the destination.
Does GemLightbox work with DSLR?
GemLightbox works with both DSLR and smartphones. We would recommend using smartphones for online images and DSLR cameras for catalog images.
Can I shoot opals and pearls?
Yes, GemLightbox works great with opals and pearls. Sparkles™ is proven to work especially well with opals, bringing out the natural fires and play of colors in images.
Can I capture videos?
Yes! With the GemLightbox Turntable, you can capture studio-quality 360 videos using just a smartphone.
Does the GemLightbox include the GemLightbox Turntable?
No, the GemLightbox, when purchased alone, does not include the turntable.
To be able to capture 360 videos, you must purchase both the GemLightbox and the GemLightbox Turntable.
Still need a photography hardware?
Capture studio-quality images and 360 videos in one click with just your smartphone.