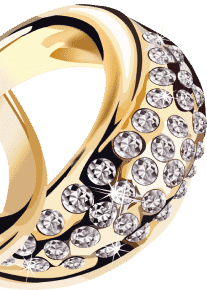 Join the
Picup Media

Family
We work with over 8,000+ jewelers from around the world. Here are some of them.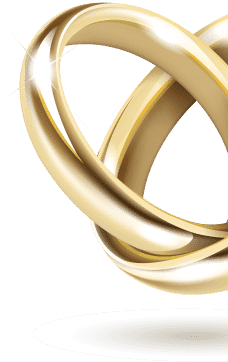 We Help The Jewelry Industry Enter The
Digital World
At Picup Media, we're passionate about bringing jewelers and their businesses online. We've helped more than 8,000+ jewelers around the world enter the digital market - here are some of their stories.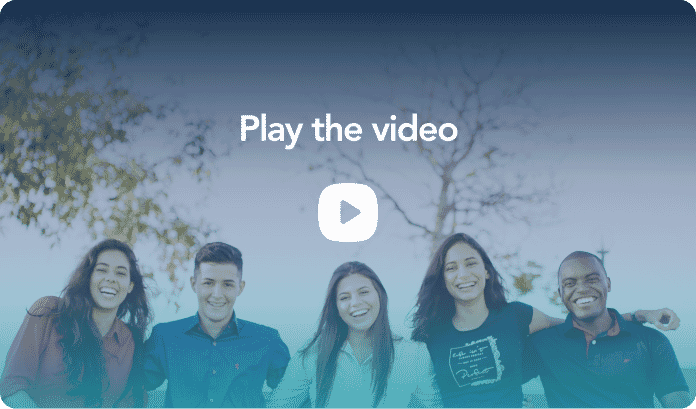 We are the proud photography partner for







Our
success stories
Buchwald Jewelers
Miami
Buchwald Jewelers is internationally renowned as a trove of fine jewelry and engagement rings, with sibling stores in Belgium, Atlantic City, and New York City. Owner Dave Buchwald gives us his thoughts on the GemLightbox and how it has helped propel his online sales.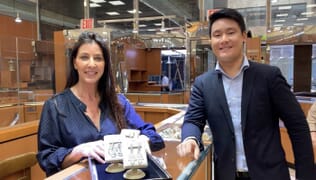 Paul Seiden Inc.
New York City
Andrea from Paul Seiden Inc. in the heart of New York City's Diamond District gives us her thoughts on how the studio quality 360 videos captured inside the GemLightbox has drastically increased customer engagement and sales for their store!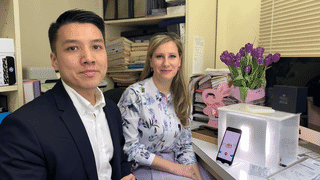 Haniken Jewelers
New York City
With the establishment of the GemLightbox into her jewelry photography process, Christine from Haniken Jewelers has attracted more online customers by effortlessly capturing stunning 360 videos of her jewelry for her social media platforms like Instagram.
Frederic's Fine Jewelers
New Jersey
Egan from Frederic's Fine Jewelers kindly visited our team during their recent trip to New York City to provide a glowing testimonial, explaining: "The GemLightbox really brings our photography 95% of the way, which is a HUGE timesaver for our business!"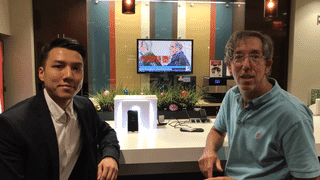 Simply Sapphires
Hudson Valley, New York
The GemLightbox is designed for capturing studio quality images and videos with the ease of your smartphone. John from Simply Sapphires tells us that, "One of the things I really enjoyed about it was 5 or 10 minutes into the demonstration, I was doing it myself."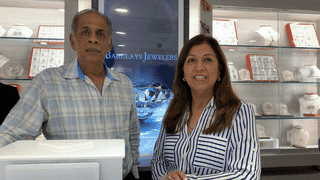 Barclay's Jewelers
Miami
Barclay's Jewelers in Downtown Miami specializes in bridal sets and engagement rings, as well as diamond and fine jewelry. We stopped by to speak with owners Raju and Tina, and to see how the GemLightbox integrates perfectly with their Edge POS system.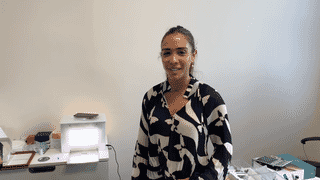 Burma Jewelers
Miami
During our recent trip to Miami, we visited Burma Jewelers located in the historic Alfred Dupont Building in Downtown Miami. Constanza gives us her thoughts on the GemLightbox and how it has provided effortless, studio quality images and videos for their website and customers.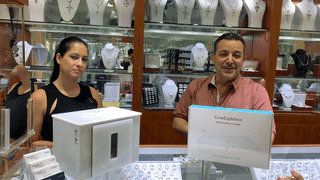 Time Boutique
Miami
Located in the heart of Downtown Miami, Time Boutique specializes in fine jewelry and extraordinary timepieces. We asked their thoughts on the GemLightbox and how they are using it to send beautiful images and videos to their customers.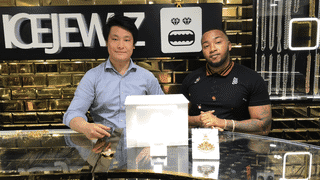 IceJewlz
London
The GemLightbox team had a rare opportunity to visit IceJewlz in Hatton Garden, London and photograph some iced out hip hop jewelry pieces and see how the GemLightbox has helped their social media game bloom. Thank you Zoli for inviting us to your amazing store!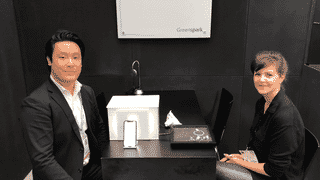 Greenspark
London
At IJL 2019, the GemLightbox team caught up with Amy from Greenspark to photograph some amazing gemstone rings and ask her thoughts about the GemLightbox. Her response? "It was so good, I thought it was a CAD render!" Thank you, Amy!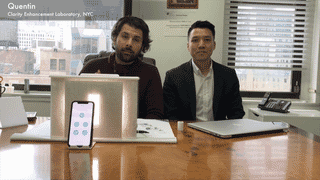 Clarity Enhancement Lab
New York City
For Quentin of Clarity Enhancement Lab, providing color-accurate before and after shots of customers' gemstones is of utmost importance. As such, the studio quality images and 360 videos have been greatly appreciated by Quentin and his customers.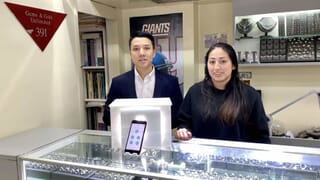 Gems & Gold Unlimited
New York City
With its unique "Sparkles" feature, the GemLightbox has enabled Raquel from Gems & Gold Unlimited to capture beautiful images and 360 videos of engagement diamond rings and custom wedding bands with a fraction of the effort.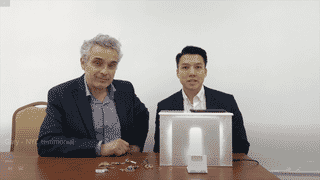 Gary
New York City
Gary showcases his rare collection of antique and vintage jewelry pieces captured beautifully on a perfect white background inside the GemLightbox. He explains, "I believe white background photography is the most important when it comes to selling jewelry."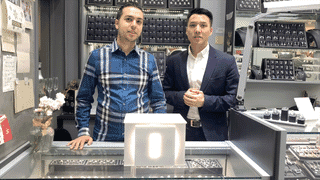 Daniella Diamonds
New York City
By capturing studio quality images and 360 videos in a single click, the GemLightbox revolutionized the jewelry photography process for Gabi from Daniella Diamonds, and eliminated the need to outsource photography work to a professional photographer!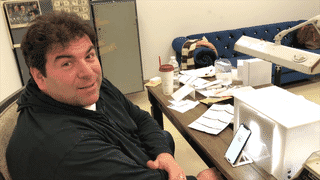 SH Zell & Sons
New York City
SH Zell & Sons is a family-run jewelry business with a passion for creating handcrafted designs and connecting with their customers. We visited their store in New York City's Diamond District to speak with owner Joey and ask his thoughts on the GemLightbox.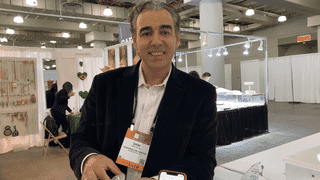 Dani Aslan
Pennsylvania
Dani Aslan is a designer and jeweler based in Coopersburg, Pennsylvnia. Wanting to photograph his elegant, handcrafted designs in the best lighting environment possible, he looked for a solution and came across the GemLightbox; it was love at first sight!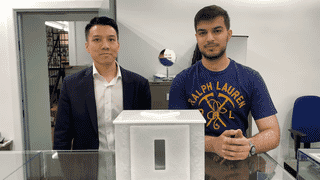 Touch of Gold
London
Looking to venture into the online world, Matt from Touch of Gold in London's Hatton Garden searched for an easy-to-use photography solution that wouldn't break the bank. The GemLightbox fit his needs perfectly, with the ability to capture studio quality images and 360 videos using just a smartphone!
McCall Jewelry Company
Idaho
At the AGTA GemFair 2020, long-time GemLightbox user George from McCall Jewelry Company in Idaho gives us his thoughts on how the GemLightbox has helped his company take better jewelry photographs in a matter of seconds.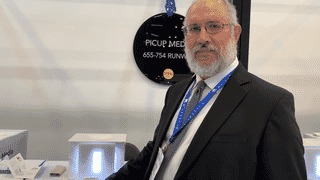 LaBiche Jewelers
Mississippi
Steven from LaBiche Jewelers in Meridian, Mississippi describes how the jewelry images and videos captured with in his GemLightbox has thoroughly impressed his customers and improved his business.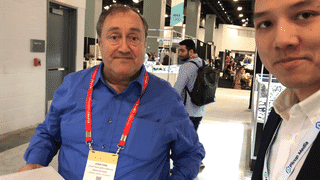 Pieces of Time
London
"Although I haven't got mine yet, I'm very excited about using it. I encourage you all to get one." We met Jonathan at The Original Miami Beach Antique Show 2020 and he shares his excitement in getting his new GemLightbox.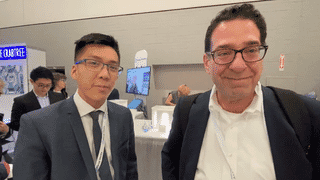 Brilliant Ideas
New York City
Reuben from Brilliant I.D.E.A.S in New York City is always searching for new, innovative ways to improve his jewelry photography. Utilizing the GemLightbox has allowed him to capture professional jewelry images and videos with a single click on his smartphone.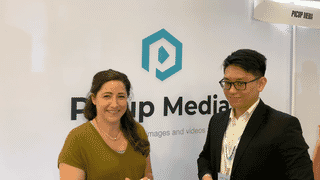 GCM Jewelry
Louisiana
"It has increased sales. We get so many positive likes, feedback, and comments on social media. This is very easy to use and you make incredible photos." Ainsley shares her experience on how the GemLightbox helped her business in increasing sales, getting positive social media feedback, and easing print advertising.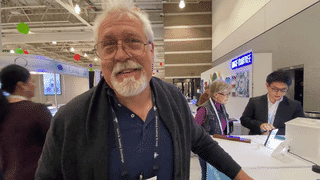 Jonathon
Tucson
"That's gonna be one of the toughest pieces to shoot. If it looks that good, the rest of the stuff is gonna be great." After receiving a quick tutorial from the Picup Media team, Jonathon is confident he'll be able to capture gorgeous images and videos of his jewelry pieces with the GemLightbox.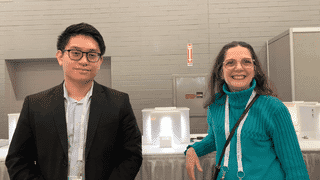 Shannon from Rio Grande
New Mexico
We caught up with Shannon from Rio Grande's gemstone department to see how she uses the GemLightbox to capture amazing images and videos of gemstones for her customers that showcase the detail and color in the highest quality.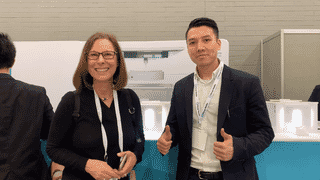 Legacy Findings
New York City
Legacy Findings specializes in the manufacture of high-end, handmade platinum and 18k gold jewelry and jewelry findings. After using the GemLightbox for 6 months, Joanne gives us her thoughts on how it is drastically improved her jewelry photography process!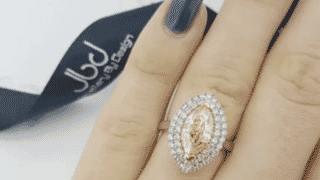 Jewellery By Design
Queensland
JBD is an award-winning independent jewelry retailer recognized for its exemplary retailing service. Picup Media has made it possible for JBD to offer a remarkable visual retailing experience with efficiency and ease.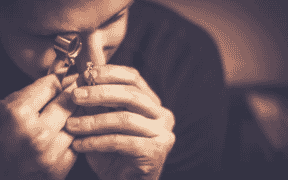 BB Designer Jewellers
Sydney
BB Designer Jewellers has over 20 years of experience in handcrafting jewelry. Through the GemLightbox, Picup Media has streamlined its visual production process with guaranteed stunning results.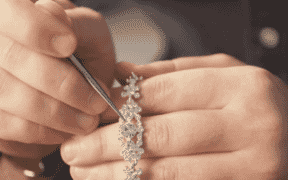 Richline Group
New York
Richline Group, a wholly-owned subsidiary of Berkshire Hathaway, highly recommends the GemLightbox! Picup Media has surpassed anyone's expectations in delivering quality images and videos in seconds.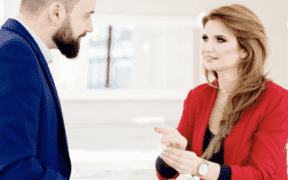 LB Jewelers
Virginia
LB Jewelers is a family-owned luxury boutique specializing in Swiss watches, jewelry, and diamonds. Picup Media has enabled LB Jewelers to capture amazing photos and videos with its innovative photography solution, the GemLightbox.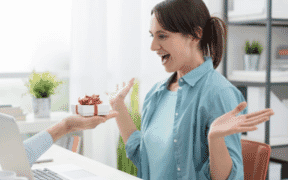 Bottomline Marketing
Michigan
Bottomline Marketing is an advertising agency that brings business know-how and creativity to brands. Together with Picup Media and the GemLightbox, crafting an attention-grabbing brand story through visual content is as easy as a single click.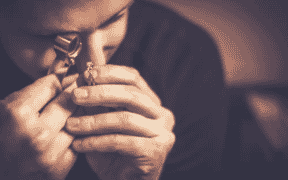 Gemologist Steve Dente
Boston
A gemologist with almost 50 years of experience in the jewelry industry, Steve Dente bid goodbye to expensive and complex photography equipment. Picup Media has helped him capture photos and videos with unparalleled quality and color accuracy.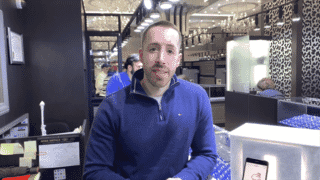 Delicate Gem
New York City
With its simple and convenient design, coupled with providing the perfect lighting environment for their GIA certified diamond and gemstone fine jewelry pieces, the GemLightbox was a no-brainer pick up for Harry from Delicate Gem.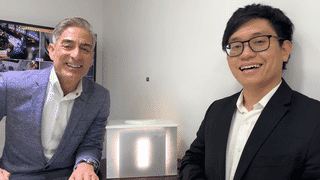 Albert's Fine Jewelers
Miami
Albert's Fine Jewelers, located in the Seybold building in Downtown Miami, contains an amazing selection of GIA Certified diamond and fine jewelry. We visited Albert at his store to get his thoughts on the GemLightbox and see how it has helped improve his business.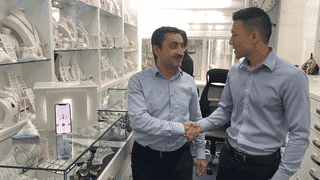 Briolette
London
Yakup from Briolette specializes in jewelry photography and digital marketing, and understands the plight that many jewelers face with jewelry photography. That's why the GemLightbox represented such a game-changer for him and his team.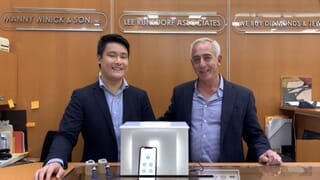 Manny Winick & Son
New York City
"I've increased my business in the last week by 3 stones... I suggest you run out and buy one!" says owner Richie Winick, who felt the immediate benefits of being able to instantly share high quality jewelry images and videos with his customers.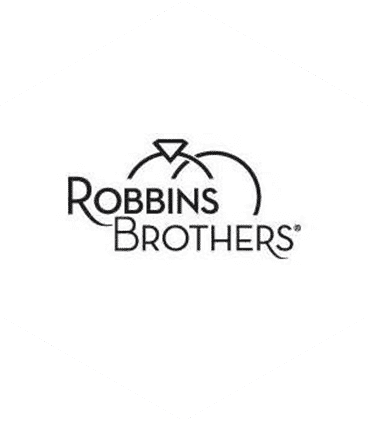 Picup Media is a pleasure to work with.
At Robbins Brothers, we take the utmost care in our work, as we truly want to show, and give the best to our customers. Picup Media is the perfect fit for us as a partner in making sure we have quality, high grade images to present on our site. They are very friendly, easy to communicate with, and their turnaround time is speedy and efficient.
World class retouching.
It has been an absolute pleasure in working with Picup Media. The turnaround, quality and pricing structure of the retouching is world class. They have been instrumental in the success of our e-commerce site.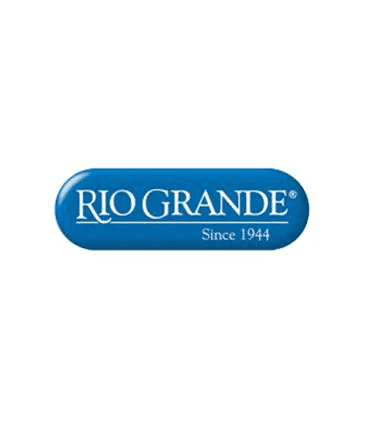 Fantastic work!
Thanks for doing great work for Rio Grande! We know every time we send something to Picup Media, the work will be done correctly the first time.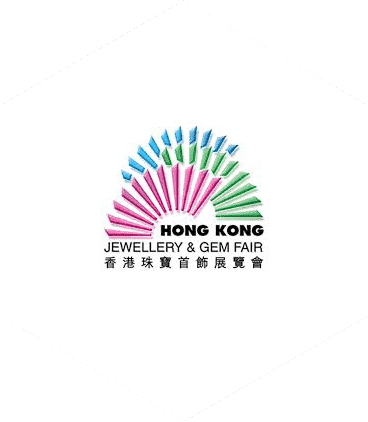 Thank you!
We are delighted to have Picup Media as our Official Photography Partner for the editions of Asia's Fashion Jewellery and Accessories Fair - March & September, and the June and September Hong Kong Jewellery and Gem Fairs.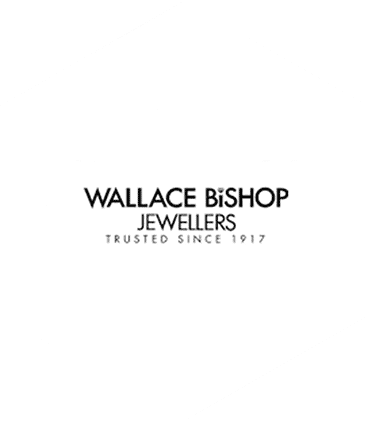 I am grateful for PicUp Media's assistance and service
We recently took on the project of re-newing our photography and design process, a Major task which demands a high level of skill and time if controlled internally. I am grateful for PicUp Media's assistance and service as he had previously helped us with retouching and increase our standard of presentation. Great service and always in contact to achieve the best result, and under very strict deadlines it is a an avenue we will rely on in the future.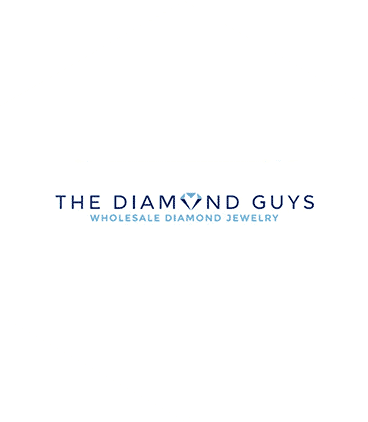 Very helpful and understanding
We've worked with Picup Media on a number of occasions and we have never failed to be satisfied with the speed and the quality of service that they provide. The team are very helpful in understanding and working to my requirements of a variety of finishes on jewels and symmetrical patterns on diamonds.