Jewelry Product Photography
Ever since jewelry businesses started moving online, jewelry product photography has gained more and more attention. Gone are the days when people visit physical stores, experience the products available there, and later buy one. Now people shop online for everything, but they want the same experience they would get in physical stores. They want to see every tiny detail of the product before they buy it. This is the reason online jewelry businesses have started investing so much into their jewelry product photography.
What is jewelry product photography?
Jewelry product photography is the art of capturing stunning studio-quality images and videos of the jewelry piece that brings out the enchanting beauty of the product and coaxes customers into buying them. But achieving such studio quality is not always easy. You would need a lot of specialized equipment like tripods, expensive lenses, DSLRs, jewelry lighting, light tents, etc. That's why most people opt for professional jewelry product photography services. But thanks to lightbox photography, all that is a thing of the past now. Picup Media's jewelry Lightbox is a one-stop solution for all your jewelry photography needs. Simply put, it is a combination of most specialized equipment in the form factor of a box that is not too big and portable. Simply plug the lightbox into a power supply. Then, place the product on the available stand, and you are good to go.
Picup Media's lightbox also allows you to take 360 product photography. Simply get a 360 product photography turntable from Picup Media and place it in the lightbox instead of the stand. Connect it to the power source available inside the lightbox. Then place your jewelry product on the turntable and adjust your camera's shutter speed according to the turntable's speed of rotation. Later with the help of editing software, hundreds of images obtained can be consolidated to produce an animation that allows the customer to view the product in 360 degrees by interacting with it. 360 product photos and 360 product videos have had higher sales conversion rates than still images and videos. Hence this can give a competitive edge to your business.
What are the common mistakes made during jewelry product photography?
One of the common mistakes people make is not cleaning the jewelry pieces properly. You have to understand that jewelry product photography highlights the beauty and fine details of the product. If it is dusty or messy, then the resulting photos and videos end up highlighting the dust. This can be off-putting for the customers who look at it. Next is not placing it properly on the stand. If the product wobbles, then it would appear blurry in the photographs. Therefore, make sure you place it firmly on the stand. When dealing with necklace photography, place it on the stand made for necklaces and ensure that the environment is not windy as the necklace might start swinging. Then come complex background images and props. It is best to go for a simple white or black background and no props in jewelry product photography. Because too many colors in the background or too many props might shift your customer's focus elsewhere. One more thing to keep in mind when shooting products with gemstones is reflections. Make sure you place the reflector panels properly to redirect the light onto the product. Finally, make sure your camera settings are appropriate. If your settings are not correct, then colors might seem different, and the product might seem dull.
Is jewelry product photography expensive?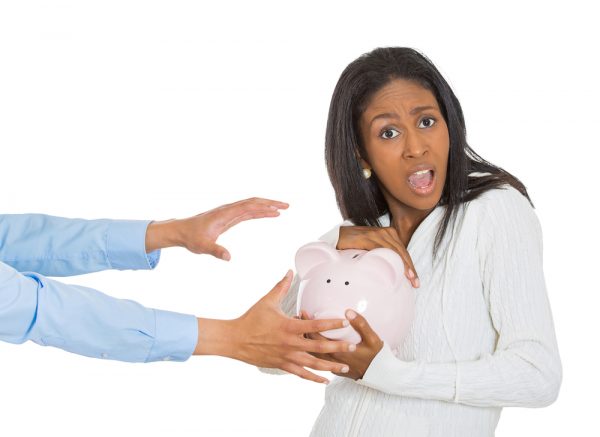 As discussed earlier, there is a lot of specialized equipment that is required for jewelry product photography. That is why people prefer studios. But the problem with the studios is that they are pretty expensive. One trip to a studio can set you back by thousands of dollars. If you are a well-established jeweler, this might not seem much, but if you are just starting, this can eat up a huge chunk of your capital.
So, order a Lightbox from Picup Media and save yourself all that money. The best part about Picup Media's lightbox is that you don't have to spend money on an expensive camera for your jewelry product photography. With the 360 product photography app, you can now click studio-quality pictures and videos with just your smartphone. Just install the app on your phone and place it on the smartphone stand provided with the lightbox. We offer many affordable options and variants of the lightbox. Check out Picup Media now for more information.
Picup Media also offers photo retouching services. If you opt for this jewelry retouching service, we will remove any scratches or dirt in the image. We also choose the perfect background image for your photos and videos so that the jewelry product draws the most attention. We usually take 1 to 3 days to deliver the final output. We also offer additional services such as hallmarking, wherein we will hallmark your business logo onto the product in the image to make it unique. We also offer color-changing services where we provide different gold tones for the product such as pink, yellow, rose, etc. Jewelry product photography is essential if you own a jewelry business but don't make it the reason to waste thousands of dollars. With Picup Media's creative and innovative solutions, anyone can take breathtaking images and videos at an affordable price.