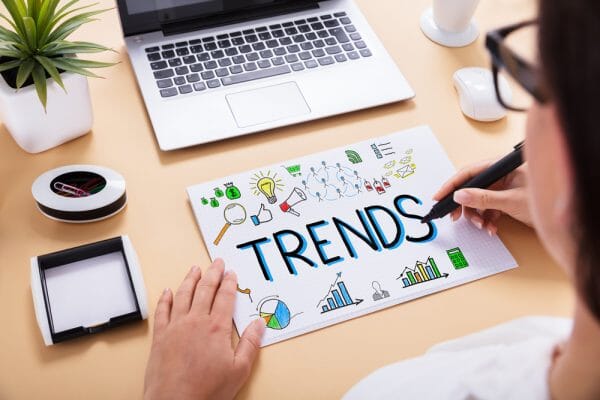 6 Trends that Will Shape the Jewelry E-Commerce Industry in 2019
How is the jewelry e-commerce industry preparing for the year ahead?
Reports revealed that while the e-commerce industry continues to grow, the competition is only going to be fiercer as technology advances and customer behavior and preferences evolve. Technology advancements and new business models are a force at work and consumers are continuously demanding more revolutionary ways from online businesses to close the gap between what they see online and what they feel when they receive their orders.
Such demand puts greater pressure on online retailers. Sadly, those retailers who lack ingenuity will fall by the wayside, but those who recognize the demand respond with technologically-driven ways to satiate the appetite of today's convenience-hungry consumers. Indeed, online shopping has passed the test and proven that there's more to it than a fleeting fad. It is the future and convenience is the new norm.
Herbert Lui of Wonder Shuttle notes that while fast growth is visible, the fact that there exists a low market share opens up an enormous opportunity for newcomers. It is theirs for the taking if traditional industry leaders continue to ignore the evolving tastes and needs of the consumers.
Are you the traditional industry leader being described here or do you need reinforcements to better your products and services online?
It's time to adapt or die! Here are six key jewelry e-commerce trends to pay attention to as your online jewelry retail business navigates its way towards creating a brand experience that will make you stand out from a fiercer competition.
Read on!
6 Trends that Will Shape the Jewelry E-Commerce Industry in 2019
According to Ovum, an independent analyst and consultancy firm in London, the road towards a sparkling e-commerce future is going to be extra-competitive. Instant gratification will mean more than what it does now by 2026. This evolving demand would require the meaning of instant gratification to extend to a seamless online shopping experience across all connected devices. This extension must not compromise quality, convenience, and immediacy. As such, most of the trends are focused on technological improvements. Here it goes!
1. Augmented Reality (AR) will be a sales-boosting tool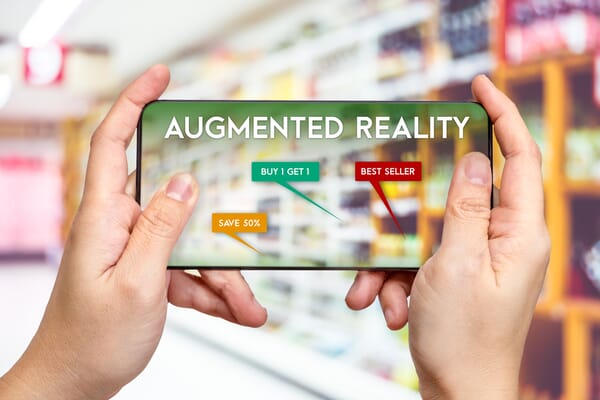 AR is far different from Virtual Reality (VR), which offers more immersive digital environments compared to the former's typical view of reality enhances by digitally-generated information or graphics. Given this description, Ovum predicts that AR will be a strong driver for e-commerce and this prediction also extends to jewelry e-commerce.
There are many reasons why AR will be a sales-boosting tool in the coming year. Primarily though, it responds to the consumers demand we previously mentioned, which is the need to close the gap between what they see and what they receive when they order. By blurring this boundary, experts believe a reduction in product returns and an improvement in online shopping and in-store shopping experience. For example, Tissot, a Swiss watchmaker, uses AR technology window displays that allow consumers to try on a 3D model of the brand's watches. Such AR window display installation has said to be stimulating interest, attracting consumers to go to the store, which resulted in an 85% increase in sales in one of its branches.
There are several ways to incorporate AR into your jewelry business such as the following:
Use AR objects in your advertisements so that interested consumers can easily use their market-based AR app on their mobile phones to turn your item into 3D animated models.
A jewelry try-on application will allow consumers to try your rings first before they buy, which can prevent possible product returns. It will also help when combined with personalization services such as letting them change the size and shape of the diamond, the metal or the color.
When you allow consumers to see how it would look on them before purchasing, you give them the confidence to buy. Some jewelry brands that incorporated the Jewelry AR try-on app into their business are Hamilton Jewelers, Laura Lively, Diamond Hedge, and the jewelry store CaratLane.
These will allow consumers to view your jewelry pieces up close, especially when attending trade shows.
2. Get ready for the social commerce revolution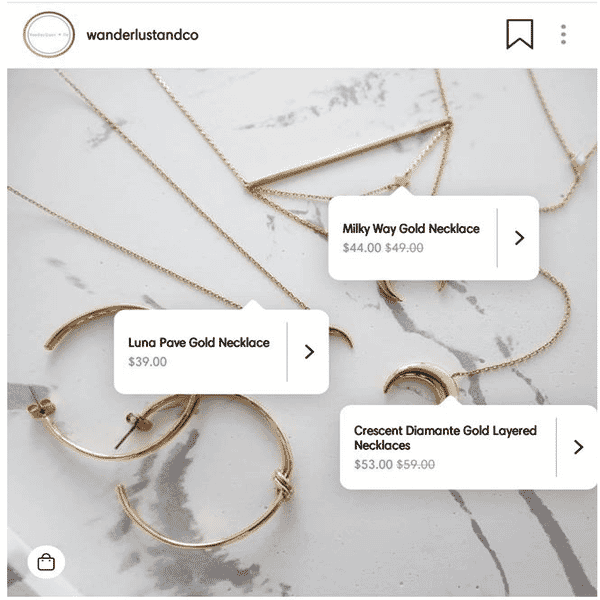 We've all witnessed Instagram's launch of shoppable posts – a feature that allows consumers to purchase your products directly from your post. Unlike the previous approach where you directed your consumers to the link in your bio or Instagram stories, this shoppable post feature improves consumers online shopping experience.
In 2019, you can expect to see social commerce revolution finally happening. Consumers enjoy shopping on social media platforms. In fact, Instagram reported that since their launch of shoppable posts, its traffic has increased by 44%.
The expansion of the e-commerce industry to include social commerce is inevitable, especially that some big e-commerce platforms, in their efforts to scale, turn to work with big manufacturers; thereby, excluding small sellers. For other small jewelers, this revolution is beneficial.
If you're someone who finds the process of driving traffic from many different sources draining and complicated, social commerce will be substantially easier for you. It is also an ideal place to target impulse buyer unlike consumers on big e-commerce platforms who are there with a carefully crafted vision of what product or designs they want in their head.
3. The enormous sales-boosting power of 360-degree jewelry product videos
Next year – 2019 will be a year for social commerce revolution, and this will have a significant influence on the visual presentation of products either on your website or your social media pages. As we've mentioned here, 91% to 96% of consumers have been demanding for a 360-degree product view capability as it helps them in making purchase decisions. With all the technological advancements, jewelry retailers would run out of excuses as to why they couldn't satisfy that demand in the coming year.
Yes, product videos have been around for a while, but in 2019, videos are going full 360. The opportunities to engage consumers in a meaningful and more immersive and interactive way are endless. You must be able to leverage the existing technologies and solutions to make your jewelry product videos available in 360.
As shown in the example, the diamond ring above was captured using the GemLightbox and the GemLightbox turntable – a solution developed by Picup Media to help its clients respond to the growing consumer demand and evolving visual world.
The GemLightbox solutions, as shown below, enable jewelry retailers to capture 360-degree videos with its add-on GemLightbox turntable and plain white background jewelry images using only a smartphone. Unlike the usual video-capturing process, these solutions do not require training or grand studio setup. With only one click, you can capture your 360-degree jewelry videos and in under 2 minutes (depends how fast you are), you can upload it directly on all your online business channels.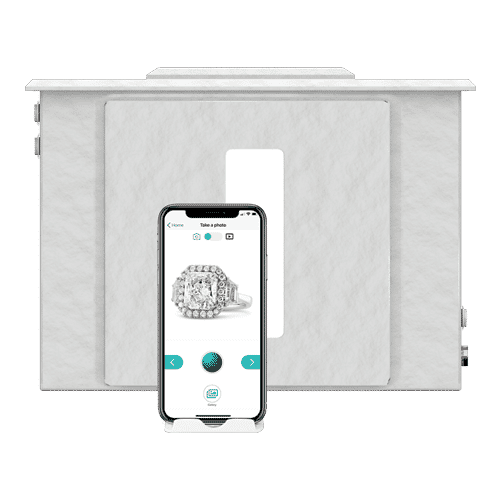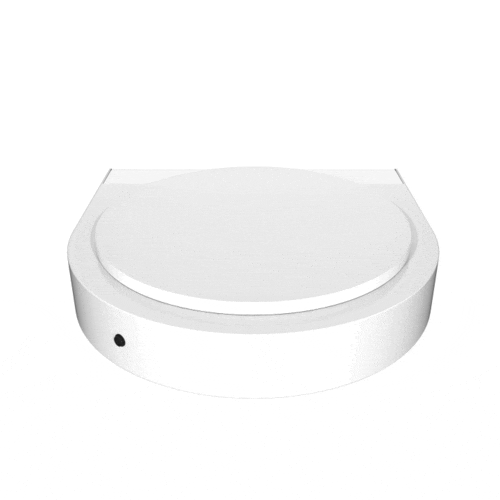 4. Embrace the mobile payments boom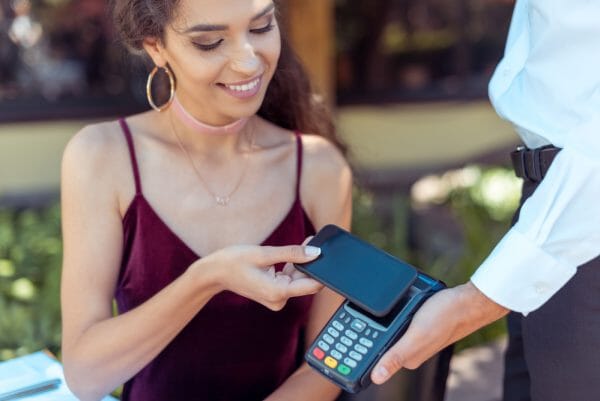 Driven by the continuously growing number of mobile users, mobile commerce (m-commerce) will also result in a booming mobile payment trend. Ovum expects to see an increase in the number of mobile payment users from over 4 million in 2014 to over 2 billion or over $693 billion in 2019. Do note that this expectation only covers business to consumers or B2C mobile payments.
Initially, the growth of mobile payments lagged because of the disconnect between the point of sale acceptance infrastructure and the Near Field Communication (NFC) protocols; however, as support for NFC continues to grow from 29% to 37% alongside consumers' appreciation for convenience, this lag should be addressed leading to increased adoption among merchants.
Based on the Kount's 2018 Mobile Conference and Fraud Report, the merchants selling jewelry (71%) prioritizes the support for mobile commerce and mobile payments. This level of support is the highest when compared with other merchants selling electronics and computers, health and beauty, and other merchandise. So if you're a new jewelry seller, consider this opportunity and jump on to better your consumers' shopping experience. However, don't forget to address a few of the challenges when implementing mobile payments such as those listed below. Always do your research and weigh the pros and cons.
Challenges for mobile commerce merchants:
Maintaining consumers' ease of use
The lack of ability to detect fraudulent transactions
Criminals continue to look for weaknesses in mobile transactions
5. A growing mobile-centric shopping experience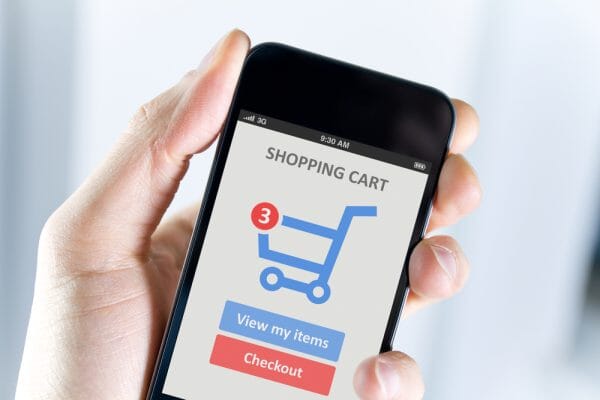 In case you haven't optimized your jewelry website for mobile shopping, now is the perfect time to do so as Ovum believes that a mobile-centric shopping experience will dominate the coming year. The shift will be driven by the increase in sales volumes of smartphones in addition to its screens getting larger and larger; thereby, improving the quality of mobile shopping experience.
This trend goes beyond providing consumers with a seamless platform for jewelry purchases, but rather a well-optimized platform where they can fulfill all their needs in one shopping journey. For instance, through mobile, they must be able to do a product search, compare, talk to product assistant, or make payments.
6. The continuous rise of wearable technology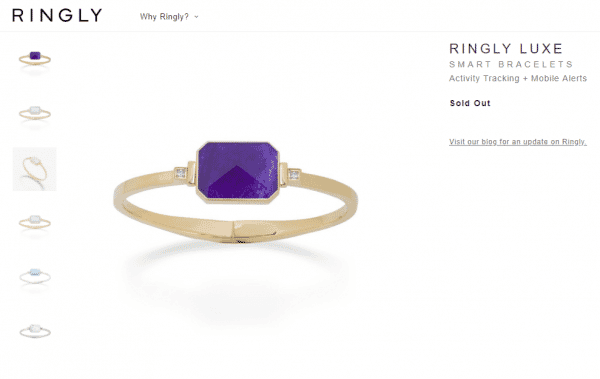 The rise of wearable technology in 2019 was initially predicted in 2015 when the Insight's wearable tech report forecasted that over 245 million wearable devices would be sold in the coming year while Ovum reports that wearable devices will reach 650 million in 2020.
We've already seen smartwatches, but back then, smart jewelry pieces like rings, necklaces, and bracelets were not as prominent as the former. Now, the interest and awareness have already become widespread, and the predictions conveyed that the market is ready for it – even the market for other jewelry pieces.
For instance, Ringly, as pictured above, offers smart bracelets with features such as activity tracking and mobile alerts, so you don't have to be glued on your phone, especially when you're out on a date. Your bracelet will let you know when you have an urgent call or message to attend to. These smart jewelry pieces are enticing because it shows that jewelry pieces can be stylish, glamorous, and functional – all at the same time.
The jewelry e-commerce competition will be fiercer in 2019, how ready are you?
The online jewelry market continues to sparkle, but it will never be without challenges. These e-commerce trends should help you tread a path towards a digital jewelry e-commerce world that prioritizes innovation, improved online shopping experience, and convenience.
Which of these trends have you already implemented and how did it help your jewelry business? Do you see other trends in the market that can shape the jewelry retail industry in 2019? Feel free to share in the comment section below!