14 Comments
Published on:

January 27, 2018
Last updated:

June 22, 2023
You should not neglect your jewelry product descriptions. It's as essential as any other business activity in jewelry selling; however, it is also one of the most commonly overlooked. In this post, we will provide you with the most effective jewelry product description writing techniques to pique your customer's interest. You can also head over here to learn how to write product descriptions for earrings.
Jewelry is any piece of adornment that a person wears such as rings, earrings, bracelets, necklaces, or watches. It can also be worn for decorative purposes as in the case of brooches. People wear jewelry for many reasons. It reflects one's personality, statement, or relationship status, in the case of wedding and engagement rings. The earliest piece of jewelry was said to be a fishbone necklace found in a cave in Monaco more than 25,000 years ago.
Jewelry shopping has changed tremendously over time. When it comes to convenient shopping, online selling responds to the demands of the customers in the most appropriate way. It provides extreme comfort while shoppers get to relish the diversity of products available on the internet. Nowadays, there is nothing you cannot find online. Even exquisite jewelry retailers have found a profitable advantage in the power of digital technology. Consumers have picked up this answered-prayer convenience so quickly that online shopping becomes a revolutionized trend.
With e-commerce reshaping the shopping behaviors of most consumers, competition rises. How many jewelry stores can you find online these days? There are thousands or perhaps millions of them. These numbers keep increasing as more and more people leave traditional jewelers and traipse their way along with the growing trend of online shopping. It has posed a more significant challenge to online jewelers. How do you convert viewers into buyers by merely looking at your jewelry images? These tips should double your revenue.
6 Trouble-Free Tips for Writing a Jewelry Product Description
1. In writing a jewelry product description, make your buyers fall in love with connotative adjectives. Be accurate and precise with your words.
More often than not, online jewelers tend to underestimate the power of words. However, in reality, it's one of the rare gems you have to maximize profitability.
Jewelry is one of the products that demand connotative adjectives or those descriptive languages that elicit emotions from potential buyers. When you post your jewelry product images, you should aim to write accurate jewelry product descriptions and deploy descriptive words effectively – descriptions that would make buyers click the 'Buy Now' button.
Begin by replacing the word "beautiful" with adjectives such as luxurious, vintage-inspired, shimmering, whimsical, fashion-forward, eye-catching, or expensive-looking. Be as precise as possible. These adjectives offer vivid descriptions that not only tickle the emotions of people but also bring buyers who know what they want to your page.
When writing a jewelry product description, don't forget that more than anything else, accuracy matters. Avoid using adjectives just because they sound good and posh, but rather use the ones that truly represent your product. For example, don't say you're selling a Bohemian-style jewelry item if it's clearly not the case. This will get you in trouble later. After all, statistics don't lie.
Statistics show that 87% of shoppers are searching for products online. Eighty-seven percent of shoppers also rate product content to be the most critical deciding factor when shopping. Of the many critical factors that make up product content, a detailed product description consistently appeared to be the most desired by shoppers. This makes sense considering that 50% of polled shoppers have returned their online purchases because they did not match the product description.
Always be accurate and precise if you can.
2. Win shoppers by writing attention-grabbing jewelry product titles.
Like news headlines, jewelry product titles hold the first step in getting found and scoring a possible sale. Always think of eye-catching, keyword-friendly phrases that will invite buyers to the site.
Do not forget that SEO does wonders, as well. Optimizing your product titles for search engines should be your ultimate goal. A well-written descriptive title helps shoppers find your products in the oversaturated online market and learn about them and what they are before deciding to click any further.
Further, e-commerce sites like Etsy, Amazon, and Google Shopping also rely on your product titles to rank your page so, if you want to be on the first page of their search results, optimize your titles to rank higher for certain keywords. Product title optimization will also improve the experience of online shoppers.
Have you ever experienced typing keywords in the search box only to get irrelevant results? This is a major put-off for shoppers; hence, when optimizing, use accurate but competitive keywords to increase the relevancy of your product listing to attract more shoppers to your page.
Incorporating the most commonly searched but accurate keywords into the title is advantageous to you and the shoppers. Not only will it most likely increase the revenue, but it will also shoot up the page ranking of your website – all while providing shoppers with what they need with utmost convenience.
3. Write a jewelry product description that satisfies the shoppers' emotional and material needs.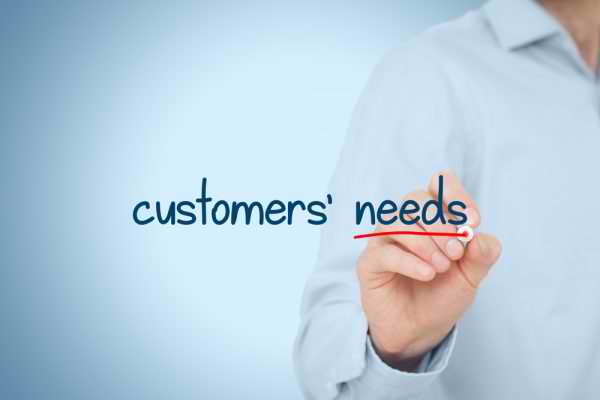 It may sound cliché, but smart shoppers are always after the benefits they could get from buying a specific item. With this, online jewelry retailers must integrate both emotional and material benefits that would transform potential purchases into sure sales. This is one of the characteristics of an effective jewelry product description.
Satisfying emotional and material needs can be attained through the following phrases: "Be mesmerizing", "feel attractive", "exude sexiness", "be a trendsetter", "look radiant" or "a perfect gift item for loved ones", and "take advantage of discounts", among many others.
4. Know your jewelry.
Because shoppers cannot physically check the item, online jewelers should be as detailed as possible when writing jewelry product descriptions. What materials are they made of? What stones or beads did you use? Did you use a toggle clasp or a lobster claw? Are they scratch-resistant or rust-resistant? Give the size in millimeters and do not forget to answer all these questions. These answers will help buyers in their decision-making while guarding them against after-sale complaints like purchasing an item not as described.
Another benefit of being detailed is the fact that it can minimize unnecessary questions, which could hinder a positive buying decision. Insufficient product details delay sales and give more room for the shoppers to change their minds. Eliminate this and don't waste your and your shoppers' time.
5. Persuade potential buyers the same way you convince your friend.
Writing a persuasive jewelry product description means easily engaging your viewers by talking to them the way you talk to your friend. Address them directly and inject a tone of warmth and friendliness, which will help establish likability and mutual trust. This means that knowing your target market matters as it will allow you to deliver a persuasive pitch.
Remember, you can't sell to people whose needs you don't know. You must know their problem to the core for them to believe your offered solution.
6. Make your jewelry product descriptions easy to read.
Competing for buyers online is no easy feat, especially since you're competing for attention here. People these days are known for their short attention spans; therefore, you must keep your jewelry product description concise and easy to scan.
To do this, consider techniques such as writing bulleted lists and/or shorter paragraphs that focus only on specific details like the size of your jewelry piece, the material you used, and other important product information you think your buyer should know. Come up with a scannable structure and stick with it.
Frequently Asked Questions
What is a short description of jewelry?
There's no definite answer here as it depends on the particular jewelry piece you're describing. Look at your piece and write what you notice first. If it's a necklace or bracelet, describe the length. Focus on physical descriptions and be as accurate as possible.
How do you write content for a jewelry business?
Brainstorm ideas and focus on the topics that you think would be valuable to your customers and at the same time, align with your goals. Write informative content. For example, give them tips on how to choose an engagement ring. The options are limitless.
What is the description of a jewelry shop?
The description of your jewelry shop depends on what you specialize in selling.
How do you write a product description for earrings?
First, know your earrings and your buyer. When writing, use sensory details to help buyers visualize the earrings you're selling, and use connotative language to persuade them. Read our tips on how to write product descriptions for earrings for better guidance.
Overall…
Shopping for jewelry online could be a very confusing experience for shoppers for two reasons. First, because the chance to feel and touch the product on sale before buying it is not possible, and second, the options are almost limitless; it could be overwhelming. This is where writing a good and effective jewelry product description comes in. It is one of the essential tricks online jewelers should learn to outsmart competitors. It's easy, so keep your creative juice flowing!