GemLightbox & Turntable set:
US $

1,298
GemLightbox & Turntable set
Price: US $1,298
US $100 Flat rate global shipping.
View info
×
Shipping
Shipping will be 3-7 working days depending on the country. Orders to America generally arrive within 5 working days.
Perfect photos and videos every single time
The GemLightbox & Turntable set includes the GemLightbox and Turntable which will allow you to capture studio-quality images and videos in one click. The Turntable is suited for all jewelry and powered by the GemLightbox App which is free to download and use.
The GemLightbox & Turntable set includes the GemLightbox and Turntable together.
Accessories
Photography table

Necklace and Earring Stand

Universal Smartphone Stand

Universal Adapter

GemLightbox Turntable
Dimensions
Height

20cm | 7.8 in

Width

30cm | 11 in

Length

20cm | 7.8 in
All about the GemLightbox & Turntable Set
GemLightbox & Turntable Set
How it
works
1 STEP
2 STEP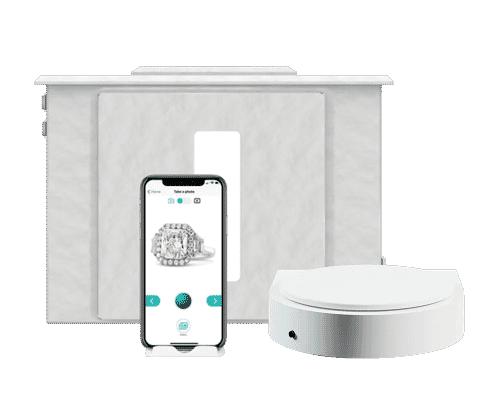 3 STEP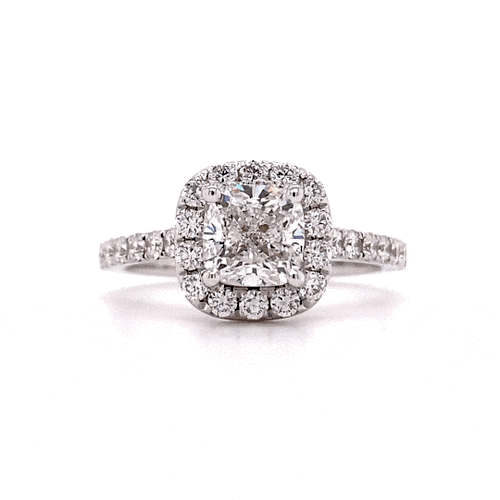 Images and videos shot using
GemLightbox
All images below are shot using GemLightbox without any photoshop, you can expect the same results!
Features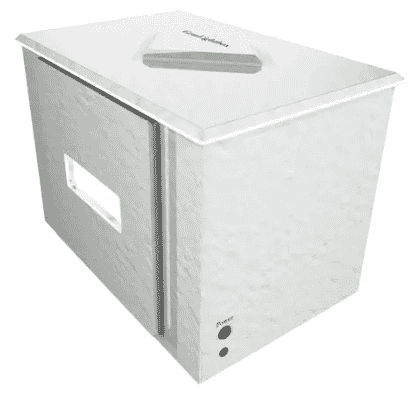 ×
Top shooting angle
Capture an aerial view of your jewelry pieces
Plug and play
One on/off button, no training required! Simply plug in power and you're ready to go!
Reflector for your jewelry pieces
GemLightbox reflector is custom designed to bounce lighting back into the jewelry items
Sparkles
Using the "Sparkles" light is a great way to highlight the fires and sparkles in your gemstones. To use the sparkle light, simply press the sparkle light button.
Daylight
"Daylight" is another lighting option perfect for hand photography, sapphires, emeralds and rubies. It creates a naturally lit warm lighting environment which simulates natural daylight.
GemLightbox turntable

unique qualities

Capture studio quality 360 videos using nothing more than your smartphone.

The GemLightbox App is free to download on both Android and Apple devices.

Double the time customers spend shopping with you with beautiful 360 videos.

Our data shows that 3 GemLightbox images a day is what you need to dominate social media.
Customer Reviews
Check more reviews on
Reviews
Anthony

Round Rock

Verified purchase

Easy to use and saves me a lot of time and money

Libby

Vista

Verified purchase

Amazing equipment for product photo shoots!

Sherry

East Providence

Verified purchase

Definitely worth it! Kudos to the dev and support team. You've made jewelry photography easier!

Steve

Roseville

Verified purchase

GemLightbox has revamped my images. My online shop is looking more professional now. Thank you!!

Carlas

Springfield

Verified purchase

So simple to use and gets amazing pictures and videos!

Robert

West Covina

Verified purchase

The design is so compact and elegant. I love it!
We are here to
help

you
How long does shipping take?
All GemLightbox's are shipped out of our warehouse with tracking. Once the order has been placed and confirmed, our team will take up to 3 business days to ship the item out. Shipping takes between 3-10 working days depending on the destination.
Does GemLightbox work with DSLR?
GemLightbox works with both DSLR and Smartphones. We would recommend using smartphones for online images and DSLR cameras for catalog images. To see the GemLightbox in action with DSLR cameras click
here
..
Can you shoot opals and pearls?
Yes, GemLightbox works great with Opals and Pearls. Sparkles™ is proven to work especially well with Opals bringing out the natural fires in images.
Can I capture videos?
Yes! We have launched the GemLightbox turntable which allows you to capture studio quality videos using just a smartphone. See
here
.
What's the return & refund policy?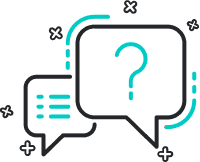 Have a different questions ?
get in touch