0 Comments
Published on:

January 11, 2021
Last updated:

January 10, 2022
Do you want to capture perfect black background jewelry images and videos but are always crippled by its complexity? In this blog, we're going to show you how you can snap your way out of this jewelry photography challenge in just one click with GemLightbox Eclipse. So, read on!
What is GemLightbox Eclipse?
GemLightbox Eclipse is our newest add-on accessory designed for capturing amazing black background jewelry videos and images. Unlike other devices that require complex setup processes, Eclipse is a plug-and-play solution that works in just one click using your smartphone.
Eclipse works only with the main GemLightbox photography device. You may click here to purchase.
How to Set Up Your GemLightbox Eclipse
Step 1. Remove the GemLightbox front reflector cover.
Step 2. Place the Eclipse on top of the GemLightbox turntable.
As you can see, the original turntable cover comes in white, which was designed for professional-quality white background jewelry images and videos. When capturing black background photos, don't forget to remove this white turntable cover before placing Eclipse.
Step 3. Lift the black cover.
Use the finger sockets on the side to lift the black cover. Then, rotate the cover until it locks in place. Ensure that the cover is locked tightly to avoid it from wobbling when it rotates.
Step 4. Place the jewelry inside.
As soon as you're properly set up, place your jewelry inside the GemLightbox on top of Eclipse. Then, put the front reflector back on.
Step 5. Place your phone in front and open the camera.
Next, position your phone in front of the GemLightbox and open the camera. From here, you can start making necessary adjustments. Tap to focus, zoom in, and adjust the brightness as desired.
Step 6. Finally, click to capture!
Always remember to click 'save' after photographing or capturing 360 videos to ensure that your images and videos get saved to the GemLightbox app gallery.
From the gallery, you can directly post your images and videos to your social media accounts or e-mail them directly to your prospective buyers—no photo retouching required!
The Pros and Cons of Using Eclipse
Pros
A black background is ideal for light-toned pieces because contrasts add drama to the photographs and videos.
With the right amount of contrasts, the colors of your gems pop even more; thereby, calling attention to the jewelry.
No other color signifies luxury more than black, which makes it complementary to your luxury jewelry items.
Black sets the mood; hence, allowing buyers to see your jewelry items from a perspective far different from the clinical and salesy white background.
A black background makes the post-production stage more effortless. With black, removing unwanted shadows and covering up imperfections are easier.
Cons
Black backgrounds are not widely accepted in e-commerce platforms as they mostly require white backgrounds.
Eclipse is not made for large jewelry pieces like thick bangles and large men's watches.
Check out these 360 jewelry videos captured with Eclipse.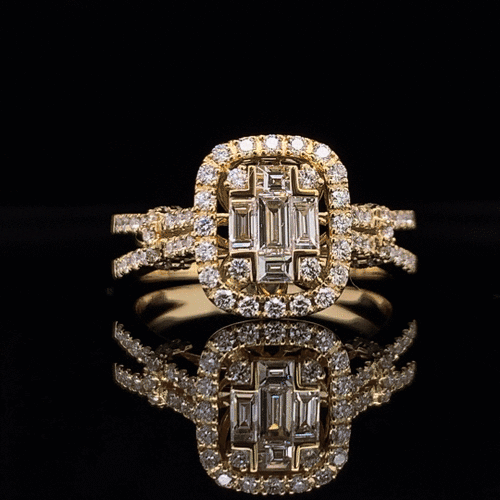 Are you ready to capture the same sparkling result?
With Eclipse, capturing solid black background jewelry images and videos need not be difficult. Contact us now to know more about Eclipse!