Product Light Box
A product lightbox takes all the specialized equipment such as lights, light tent, reflector panels, etc., that professional photographers use in their studios and packs it into a nice little compact box that can sit on top of a table. Thanks to its smaller size, it is not only lightweight, but it is also portable.
What is the purpose of a product light box?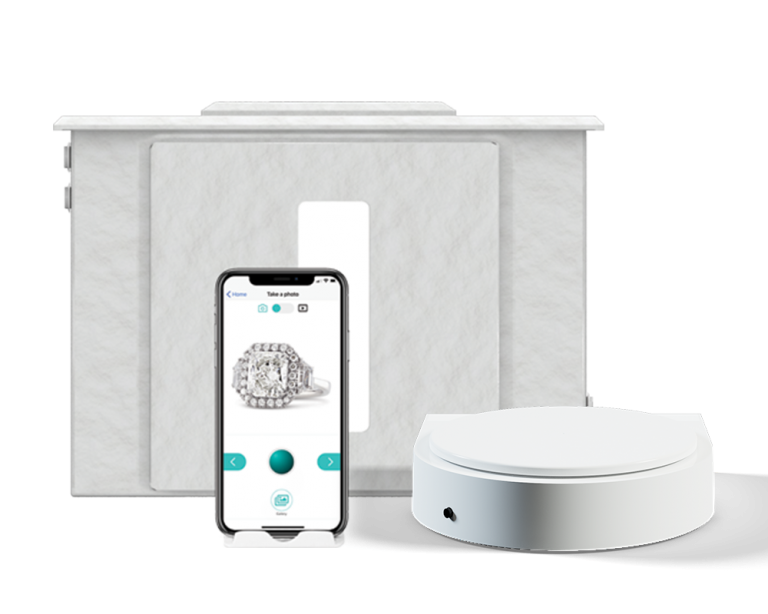 A product light box is generally used to take studio-quality images and videos of the product. These pictures can later be used in e-commerce websites and can attract more customers to your product. These lightboxes have led to the evolution of a new branch in photography called lightbox photography. But this branch of photography cannot be used for every product. Due to its size, it is most appropriate for smaller products like jewelry. The best part about a product lightbox is that it doesn't require a professional photographer to shoot amazing photographs; thanks to its simplicity and easy to use features, even an amateur or someone who has no prior experience in photography can capture breathtaking photos and videos. If you have an online jewelry business or are planning to start one, then a product lightbox is something that you should look into. You can find many lightboxes online and offline, but most of them are of low quality and marketed as general-purpose lightboxes. However, Picup Media's jewelry light box solely focuses on jewelry products and has a warranty period. It comes in various options that can enhance the quality of your jewelry photoshoot. Visit Picup Media to know more about their offerings.
How to use a product lightbox?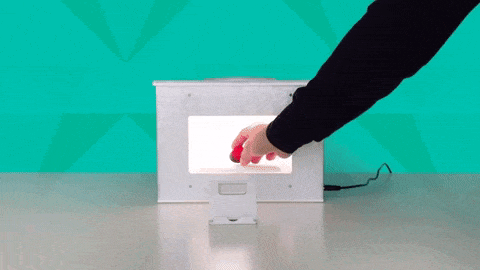 The product lightbox is famous for its ease of use. All you have to do is place the jewelry product on the center of the lightbox and turn it on. Then you can use your DSLR to capture best in class photos and videos. Picup Media's product light box goes one step ahead and has additional features. Its universal adapter enables you to use the lightbox by connecting it to a power source anywhere in the world. It has special jewelry lighting options. The daylight option creates a natural lit warm lighting environment that simulates natural daylight. Next is the sparkles feature. This can highlight the fires and sparkles of the gemstones. This mode is optional; it has a separate button that can be switched on or off based on the requirement. It is perfect for hand photography, emeralds, and rubies. It comes with plenty of accessories such as a photography table, necklace and earring stand, etc. It also has a reflector panel. You can use it to create a great bounce effect for fill light. It has carefully placed slits that allow you to take a beautiful top angle and front angle shots.
Picup Media's lightbox is also useful for 360 product photography. You can either get the product lightbox that comes with the 360 product photography turntable or get them separately. You can then connect it to the lightbox to power it up. Place the product on the turntable and let it rotate. Then connect a remote shutter-release to your camera and start capturing studio-quality photos. Once done, you can stitch them together using editing software. This would then give an interactive output for the customer and allow them to look at the product in great detail. This can also help you increase your sales conversions and improve customer satisfaction.
Are product lightboxes expensive?
A product lightbox is usually in the range of a thousand dollars. If you are looking for a lightbox only for a jewelry photoshoot, Picup Media's lightbox also costs the same, and it can be used for any number of jewelry products like necklace photography, earring photography, or ring photography. It also comes in different options, each with different options and prices. It might seem too expensive, but in comparison to the price that professional studios charge, it is very affordable. Instead of paying the studio a thousand dollars every time you need to take photographs of a new jewelry product, you can invest in a lightbox and capture studio-quality photos by yourself.
With Picup Media's product lightbox, you no longer need an expensive camera or lens. You can use a smartphone also. Just install the 360 product photography app on your smartphone and set it up. Once done, you can connect it using Bluetooth and operate the turntable. Using this app, you can shoot studio-quality images and videos with just your smartphone. You can use the smartphone stand to make sure that there is no shaking and pictures don't appear blurry. You can then edit them to make them look even better, or you can avail of our photo retouching service to get pixel-perfect images and videos. Our team of experts will edit it to remove any scratches, dust, or fingerprints. We can also add a good background or crop the products so that the jewelry product is the center of attention. If you do not like the result, we offer free revisions until you are delighted with the output.
You can also check out Picup Media for additional services such as hallmarking and color changing etc. So, shop now from Picup media and enjoy a wide range of services that can enhance the quality of your jewelry product photography.