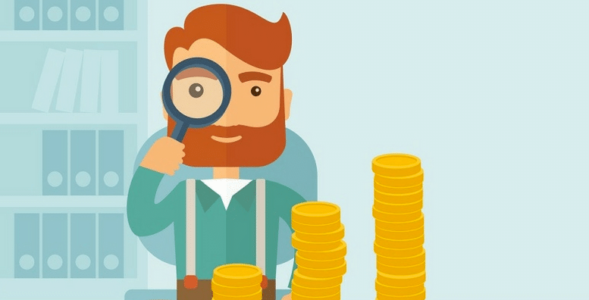 0 Comments
Published on:

January 27, 2018
Last updated:

January 20, 2022
Learn to increase online sales with these easy and effective sales boosters designed for jewelry retailers! According to the National Retail Federation's Holiday Consumer Spending Survey, 2015's Holiday season marks an extremely digital shopping trend as 46 percent of all shopping activities are predicted to happen…where else? Online! Now, this sounds like music to jewelers' ears, but the challenging question remains – How do you drive the majority of these shoppers to your online store and get them to spend their money on your precious jewelry?
As sellers start to draw out techniques from their arsenal of powerful selling techniques, a smart online jewelry retailer would know that joining the bandwagon of over-enthusiastic sellers would only rob her of her creativity. Don't get lost in the noise of competition.
Increase online sales with these five sale-boosting tips that will your business stand out this holiday season!
1. Unlock the powerful story behind your jewelry
Increase online sales by knowing your target consumers.
Powerful consumers demand a powerful, compelling story. If you are marketing your jewelry items to 80 million millennials in the U.S alone, you better be ready to entice them with a story that reflects your brand. Survey shows that this generation not only values personal relationships or spends on items that give them meaningful experiences, they also gravitate towards jewelry items with enhanced value as represented by the story behind each craft. This will absolutely make your brand distinct in an over-saturated online jewelry market.
2. Take advantage of increased holiday traffic by knowing the busiest shopping days
Keep track of peak and off-peak seasons to increase online sales.
While it is important to stay on top of your game all year round, knowing the significant shopping dates is also a lucrative way to make those marketing efforts pay off. According to ShopperTrak, a retail analytics provider based in Chicago, the predicted busiest traffic days and top sales days this year are Black Friday (Nov 27), Super Saturday (Dec 19), Boxing Day or Day after Christmas (Dec 26), Second Saturday before Christmas (Dec 12), Saturday after Thanksgiving (Nov 28), Sunday before Christmas (Dec 20), First Saturday in December (Dec 5), Monday before Christmas (Dec 21), Second Sunday before Christmas (Dec 13), and Sunday after Black Friday (Nov 29).
3. Keep your jewelry stocks innovative and refreshing
Increase online sales by recreating your marketing magic.
People buy jewelry as gifts to celebrate meaningful events in their lives or when they find a specific design so irresistibly eye-catching. Fuel their desire to purchase from your store by keeping your collection creative and refreshing. Don't bore them with limited options, instead take the time to create new pieces regularly. This way you are giving them reasons to visit your online store frequently. In fact, while holiday promotions and positive store perception can help drive impulse buying, jewelry retailers should match this with enticing jewelry products to maintain its marketing magic.
4. Increase your conversion rate through professional jewelry photography
Increase online sales through the help of a professional jewelry photo editing service and professional photo retouching experts.
The quality of your jewelry photography is one of the most important deciding factors that can make or break your sales. Since online jewelry stores do not provide buyers with the physical experience to try the products on, you should bridge this gap through convincing product descriptions and well-retouched jewelry images. According to eBay, incorporating professional product photography increases sellers' sale by 2 percent, which means professional services from jewelry photo editor online, jewelry photo retouchers, and other jewelry photo editing service are your best friend! These services do not only boost your customers' confidence but also build trust and loyalty to the brand.
5. Educate your buyers through effective jewelry product descriptions
Increase online sales through persuasive and informative writing elements.
Study shows that 42 percent of online shoppers will easily abandon their shopping cart if they feel that the items are lacking in the product information. With this, it is not only important to write a persuasive jewelry product description, but it must also be coupled with informative writing elements that will make buyers become properly informed and educated about the products they are purchasing. Keep it interesting and insightful to secure an enhanced buyer experience. This will definitely save you from those missed sales opportunities.
Are you ready for possibly skyrocketing online sales this year? Get your inventory filled. Busy days are coming!