0 Comments
Published on:

September 21, 2021
Last updated:

July 20, 2023
Are repeat jewelry purchases possible?
Some say that jewelry is not commonly suitable for reordering. It's just not the superstar. Perhaps it's because fine jewelry pieces are high-ticket products so unless you're filthy rich, you won't be buying outside of special occasions. Further, you don't get engaged or married every month so that's another hurdle. But just because the price gets in the way it doesn't mean that you can't build loyalty or encourage repeat purchases. In fact, customer retention is known to be one of the biggest drivers of revenue; you just have to know what motivates them.
Whether you're a fine jewelry professional or a fashion jewelry retailer, stick around for a tip or two.
What is a Repeat Jewelry Purchase?
This is pretty straightforward. Repeat jewelry purchases are purchases made by your existing customer. They already know your brand, your process, and if you're really good, this customer already has an emotional connection to your brand.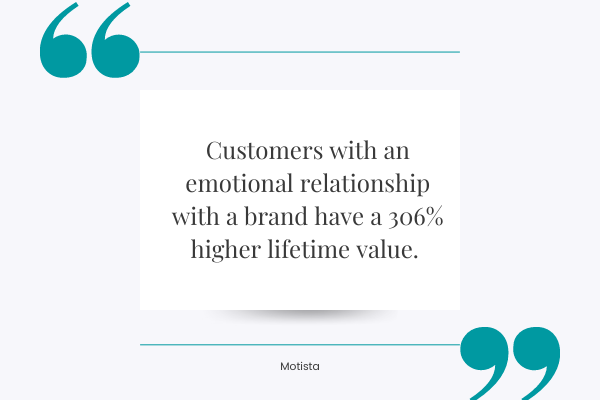 With this established connection, you alter their buying journey. Whereas the first-time buyers will take their time researching about your company, reading product reviews online, and browsing your page, the repeat customer already knows what they're dealing with when they land on your page the second time.
This makes repeat purchases, and in the process, customer retention, a vital component of your jewelry store's success.
So how do you get there?
5 Strategies to Encourage Repeat Jewelry Purchases
1. Do not abandon the post-purchase engagement
Simply put, your post-purchase engagement is your engagement with customers after they made a purchase. Shockingly, Sharma from Harvard Business Review found that only 16% of companies focused on retaining customers despite the claim that it costs five times more to acquire a new customer than retain an existing one.
Post-purchase engagement becomes more reasonable when you think of it like all other relationships—it requires nurturing. And nurturing an existing relationship should be easier than creating a new one, so it wouldn't make sense to abandon it altogether after a customer made a purchase.
There are several ways you can leverage this existing relationship. Below are some examples of post-purchase engagement.
First purchase emails and follow-up emails. No, automatic sending of receipts after they made a purchase doesn't count.
Useful content like how-to articles in your blog, tutorials, tips, and other product advice. Show them how to style your jewelry in different ways to match different occasions.
Discount offers through emails. Do you have customers that have spent a reasonable amount of money with you in the past but haven't made another purchase in the last 6 or 12 months?
Product review request
Experience satisfaction survey
2. Introduce a loyalty program
Don't just thank your customers, reward them for their purchases.
An excellent way of incentivizing repeat jewelry purchases is through a loyalty program. A well-executed loyalty program can help you retain customers (and attract new ones!), encourage repeat jewelry purchases, and increase profits.
What's more, loyalty programs speak best when it comes to nurturing as it builds an emotional connection between your jewelry brand and the customer. You strengthen this emotional connection through repeat behavior. Additionally, you make them feel like they belong in a community of like-minded people; thereby, allowing you to position your brand as a lifestyle.
Pandora Club and Pandora Singapore Loyalty Program are good examples of this. Pandora SG uses loyalty tiers to encourage repeat jewelry purchases as they tie each tier to spending levels. For instance, accumulated spending of $3000 in 12 months will give customers access to Silver level, which includes benefits such as discounts, birthday discounts, early access to sales, and exclusive event invitation.
3. Reward customer experiences tangibly
If you can reward purchases, why not reward experiences?
Your connection with your customers must not only revolve around making purchases and fulfilling orders. You must also recognize tasks that make up a fertile ground for building customer relationships.
Little tasks such as referring your store to family members and friends, following you on social media, leaving product reviews, and reaching minimum purchase requirements are all part of the customer experience. Depending on the type of tasks, your reward doesn't have to be grand but big-ticket incentives for more complicated tasks wouldn't hurt, too.
4. Provide a prompt support, whenever and wherever
According to HubSpot, 93% of customers are likely to make repeat purchases with companies with excellent customer service. Nothing makes sense more than this. Why would you want to deal with a brand again after experiencing their poor customer support? Of course, you take your business somewhere else.
Poor customer support involves non-responses, delayed responses, and an operator who doesn't know what he/she's doing. If you can eliminate all of these, then you win.
Furthermore, you can also add more functionality like a live chat feature on your website and around-the-clock support on your social media platforms. Live chat support could be your competitive advantage, especially in cases where customers have questions that require quick answers.
Adding an online concierge helps, too, as it can guide customers who are looking for an engagement ring but need help in choosing the right one. Nobody educates customers better about 4Cs than a jewelry expert manning the online concierge.
5. Excite them with gifts, discounts, and freebies
Nothing messes up one's psychology more than a discount offer. Every time I get a discount offer or a coupon after purchasing from a brand, I immediately think of my next purchase with them. Imagine how many of your customers think the same. Got it? Now, that right there is your opportunity.
When encouraging customers to make repeat jewelry purchases, give them enough motivation to do so. It could be through a simple gift, discounts/coupons, or freebies. However, when doing so, ensure that the redemption process is crazy easy; otherwise, it kills the excitement. Another thing to remember here is the quality of the offer. Make the offer as attractive as possible to capture their attention or it won't work.
What strategies do you use to encourage repeat jewelry purchases?
In conclusion, growing your jewelry brand must not always focus solely on customer acquisition. As you move forward, your marketing strategies must expand to include existing customers and retaining them. While both customers play a vital role in your jewelry business's growth and continual success, one is more costly than the other. Be smart about it and try to implement the methods above to see how it will work for you.
What other strategies can you think of to continuously generate repeat jewelry purchases? Let us know in the comment section below!