0 Comments
Published on:

February 24, 2021
Last updated:

January 10, 2022
How important are customer reviews to your jewelry business?
Online reviews are one of the most influential tools entrepreneurs like yourself can employ to boost your sales. People are talking, listening, and reading. So pay attention and ensure to make the most out of your customer's experience.
Why are customer reviews important?
When I'm deciding whether to buy a product or avail of a service, I always go to the internet to read customer reviews. I spend hours and hours reading the wisdom of the general population concerning a particular product. It's an excellent guide in my decision-making process, especially in a world of limitless options. Just like the 88% of customers who read and trust online customer reviews, I also believe that those reviews can help me make an informed purchase decision.
Based on a Trustpilot Study, there are many reasons why people read customer reviews.
Consumer reviews offer simple guidance in decision-making.
They give people a summary of how a product or brand performed whether it over-promised and under-delivered or under-promised and over-delivered.
The products are expensive to risk buying without product quality assurance.
Consumer reviews can provide insights into the company's reliability.
Sometimes, customer reviews give people an idea of how a brand treats its customers.
Still skeptical about the power of customer reviews?
According to Spiegel Research Center, products with displayed reviews can increase conversion by 270%. Further, if you are selling high-priced items, for example, jewelry, you are highly likely to benefit from reviews as they have a stronger impact on expensive items.
Now that you realized how customer reviews can be so influential, let's find out how you can encourage your customers to leave reviews.
Read on!
How to Ask for Customer Reviews: Top Tips for Jewelers
1. Know when to ask. Timing is everything.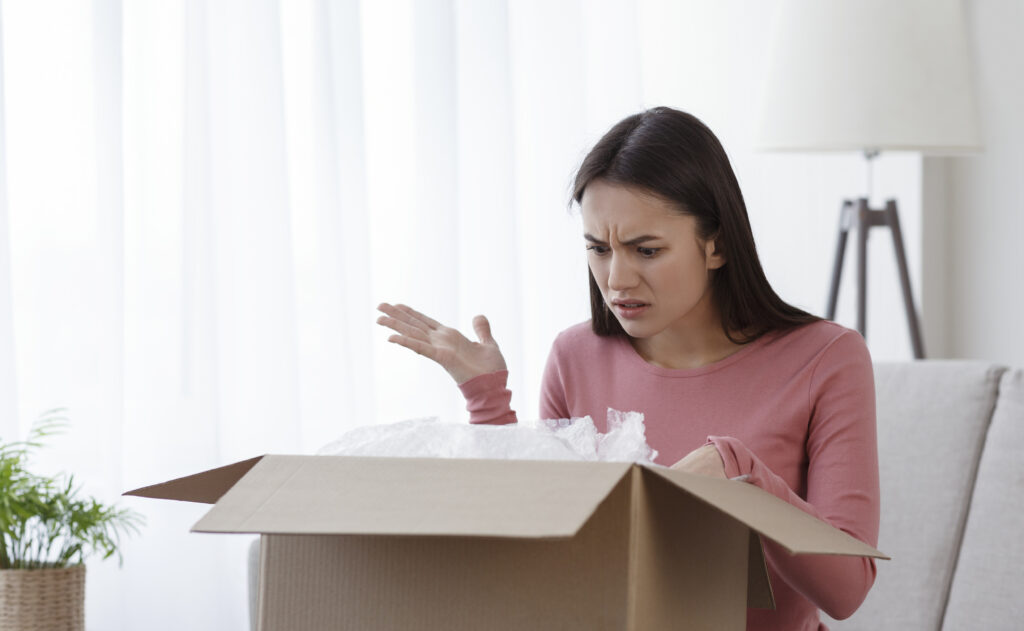 When it comes to asking for reviews, timing is everything. Not all customers will leave a feedback and you don't have to ask for one from each buyer.
The key here is to identify the perfect moment to ask depending on where your customers are in their buying journey.
Look for verbal, non-verbal, and social media cues to recognize the strategic moments for asking for reviews. Among these are the following.
Your customers tag you in their social media posts.
When they leave a positive comment in your social media posts after buying your product. Bonus point if they tag their friends in the comment. This equates to personal recommendation.
As vlogs become more and more popular, customers would often make a video review of the products they purchased. If your customer is one of them, it's time for you to reach out.
When they re-order from you.
These are just a few examples of strategic moments. You will identify more as you interact with your customers throughout their journey.
2. Adopt different methods for asking.
Find a method that works for you and implement that. You'll also benefit from adopting different methods based on touchpoints.
For instance, I find that every time I interact with a Live Customer Service Chat and leave a positive customer service rating, the business always sends me an e-mail asking for reviews.
There are many avenues to incorporate into your customer review strategy. I listed a few of them below.
Train your customer service to ask for reviews after a successful purchase or positive customer experience.
Make review requests a part of your e-mail marketing automation. You can set up triggers. For example, send the review request e-mail a couple of days after a product was successfully delivered.
Like what I mentioned above, you can also include a post-chat survey to remove the guesswork and get a pulse on your customers.
Whichever method you choose to adopt, make it consistent so you can gather as many reviews as possible. Apparently, the number of reviews also matters. A report shows that businesses with over 25 current reviews earn 108% more compared to the average. Old reviews don't have as much impact.
3. Nothing beats good customer service.
Get half of the job done by providing a great customer service.
A dissatisfied customer spreads negative reviews like wildfire by telling about their negative experience to 20 or more people. In fact, unhappy customers are highly likely to leave a negative review than happy customers to leave a positive one.
Knowing that happy customers are not motivated to leave a review, you'll need a lot of positive customer experiences to make up for one single bad review.
However, not all happy customers are indifferent about the review system. If you make your customers feel that you value and pay attention to their needs, especially when they raise an issue to you, you don't even have to ask them for one; they will gladly leave a review for you.
4. Make a follow-up after a successful purchase.
Continue your relationship with your customers by making a follow-up after a successful purchase.
Avoid asking for a review right off the bat as it will put them off right away or worse, annoy them. Start an open-ended friendly conversation first to gauge how they feel about your product.
An open-ended question is helpful in two ways. First, it genuinely allows you to collect feedback from a legitimate buyer, and second, knowing how they feel about their recent purchase avoids the risk of you asking for a review from an unsatisfied customer.
5. Make the review process easy for them.
There were many times in the past where I would say yes to a review but I would abandon it halfway through the process because there were just more questions than what I had time for.
If you want your customers to leave a review, try to make it as frictionless as possible. Avoid bombarding them with questions and provide them with different platform options. Additionally, always include the link directly to the platform where they will leave a review, and don't forget to inform them about the length of the process.
Always set their expectations properly. Keep it short and simple.
How do you encourage customers to leave a review?
And there you have it!
Always remember that your customers' words are worth more than what you say about yourself as a business.
Which of these tips have worked for you? Let us know in the comment section below!