0 Comments
Published on:

June 9, 2022
Last updated:

June 10, 2022
Table of Contents
The JCK Show is here, so if you're headed there, especially if you've flown in from another country, you're most probably rushing around with barely enough hands to do all the necessary things at once. But don't let all the rush lay aside your social media presence. Jewelry events are instagrammable events, so if you're thinking of just letting it pass because of a hectic show schedule, we're here to fill you in with these five social media content ideas you can take to your future jewelry events.
First, let's explore briefly why an organic (or paid, if you must) social media campaign is a powerful tool in your marketing arsenal.
Participating in trade shows and other jewelry events requires a great deal of time, money, and effort; thus, it's only practical to want to maximize those investments. It's natural business sense. Here's how running an effective social media campaign on various social media platforms can benefit you.
Build awareness before, during, and after the jewelry exhibit
Attract a huge volume of targeted attendees as these platforms get you in front of people quickly and easily
Generate and increase engagement on your social media platforms
Build up interest in your products, and possibly increase conversion
Build a relationship with the attendees. Attendees may have issues or questions that would need your prompt response
Social Media Content Ideas to Keep Your Followers Engaged with Your Future Jewelry Events
1. Behind the Scenes
Behind-the-scenes content is always a hit because of its uniqueness and ability to showcase your brand culture while giving your followers a glimpse of your process.
Unlike the ordinary behind-the-scenes (BTS) content, your jewelry events BTS would be a little different. Here, you can invite your followers into your booth setup, installation, and some of the challenges you may have encountered as you go along.
BTS is also an exceptional opportunity to stimulate community interaction. Ask your followers questions and encourage them to share their opinions on themes or styles. Alternatively, engage with and exchange ideas with the other exhibitors about exhibition challenges and successes.
2. The Venue
Show what the jewelry event is about from your perspective. For instance, take your followers with you as you arrive at the venue or, if possible, give them access to the venue before the show even begins. Like products, this type of content would also make your followers who couldn't make it to the show, visualize the event as if they were there with you, too.
Have you been to this jewelry event previously? If you're exhibiting at an annual show, chances are you have plenty of insights to share, industry experts you've met, and new connections built. Be generous and let your followers in with your informative and experience-based insights.
Is this jewelry event more special than the others? If so, ensure that your followers know why they shouldn't miss the show this time. For example, the JCK Show 2022 is more extraordinary than the last as this year marks its 30th Anniversary. With more programs lined up, invite your community to celebrate the milestone with you.
3. Your Booth
Jewelry tradeshows can be confusing and overwhelming for many. They're big, and crowded, not to mention that the crowd can get a little boisterous at times. Make navigation easier for your attendees by informing them of your floor location and booth number.
Are you near the main entrance area? Let your followers know. Take note of all potential landmarks where you're positioned on the floor and share that with your community to prevent your followers and other attendees from getting lost.
4. Your Collection and Other Offerings
Are you launching a new jewelry collection at the exhibit? If so, it's time to show them the real deal. But be careful not to show them everything. Don't give away too much of the fun online. Leave them enough reason to go and see you at the show.
Are you offering something special this time? Perhaps, free brand merchandise? Are you running a contest for customers and attendees? Make sure to share all of that on your social media platforms. Your customers surely love the jewelry, but who says they're not after fun activities and cool prizes, too?
5. Live Interactions and Features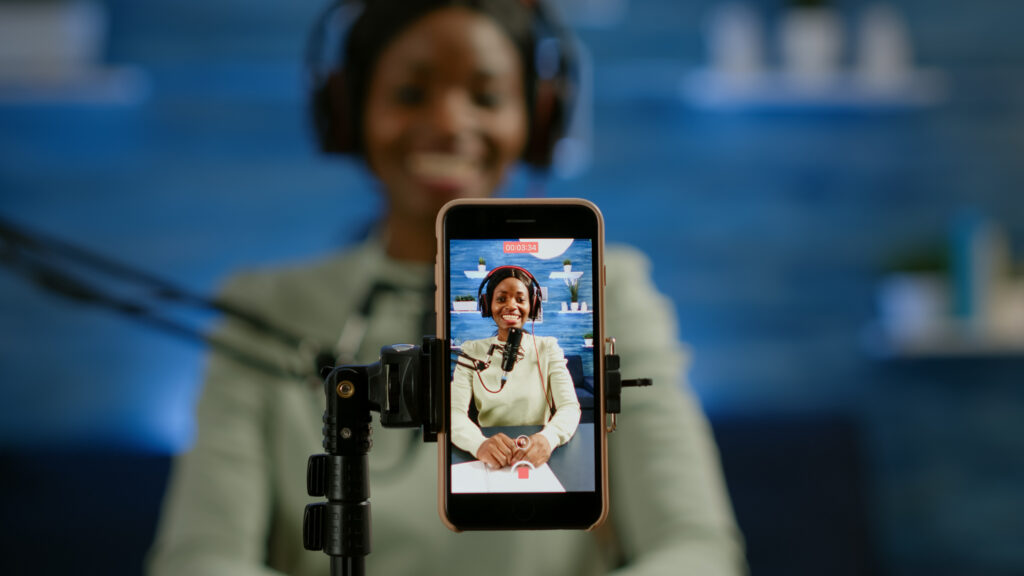 Your online community is a group of visual creatures, no doubt, but it's the interaction that keeps them on your page. As such, create and share content that encourages them to do so. Many content pieces can fall under this category.
Share your jewelry collection in your Story and ask them for a one-word description.
Live stream the event and open the comment section so they can freely ask questions and share their opinions with you.
Do you have a jewelry expert who can start a live Q&A online? If so, bring that expert in to answer questions about the exhibit or the jewelry.
Create a specific hashtag that the audience and attendees can use. This will keep you in touch with all the buzz that your audience generates.
Ready for Your Next Jewelry Show?
Not so fast…
Before excitement overcomes you and the social media vacuum noise consumes you, be mindful of digital security. Avoid sharing photos and videos of your high-dollar jewelry collection and tagging real-time locations that are outside of the venue or are not part of the show.
Jewelry theft is a real concern. Never share any information that may compromise your security, privacy, and online presence (assets, data, identity). Think before you click!
Good luck with planning your future jewelry events!