0 Comments
Published on:

December 15, 2020
Last updated:

May 15, 2023
Will virtual jewelry trade shows become part of the industry's new normal, or will we see the end of it once we moved past the pandemic?
Hope rises for the end of the pandemic as the first person in the world, Margaret Keenan, a former jewelry shop assistant, received her Pfizer COVID-19 jab on December 8, 2020. The vaccine offered a glimmer of hope for many beleaguered industries. The jewelry sector is one of the most badly hit industries, with the impact felt as early as February. Since then, we've seen too many event cancellations, rescheduling, and shop closures, both permanent and temporary, while others jumped onboard the forced digitization to stay afloat. As the world prepares for the end of a disastrous year, many can't help but wonder how the "new normal" would look like. Will this new medical development restore normalcy? Could it mean that the long wait to see family is over? Can people finally return to work, and if so, are businesses ready to bring back their lost vibrancy? Will the luster still be there for the jewelry industry that had been busy moving to the digital world? Are you going back to your traditional setup once the dust settles, or are you going to embrace the digitization full-on?
Virtual Jewelry Trade Shows
The rise of virtual jewelry trade shows is an interesting case as they had never been the top-of-mind choice before the pandemic. Event organizers might not have entertained this concept had it been introduced before then. It seemed like out of the equation until the pandemic restrained people's mobility that the industry realized its situation.
Adapt or Die
The desperate need to alter the approach has become more evident as jewelry trade shows started to cancel one after another. This has been challenging for some jewelers and exhibitors who had been too comfortable with the traditional approach; however, desperate times require desperate measures innovative measures.
While others stumble, many adapted successfully. For instance, the BGJF Special Edition – On Ground to Online Exhibition — a fully online gems and jewelry exhibition — completely replaced the 66th Bangkok Gems & Jewelry Fair. Then, some ride entirely on the wave of digitization, like the Jewelers Circle that launched the Jewelers Circle platform amidst the pandemic. As they say, in business, there are no failures or problems — only opportunities.
Virtual jewelry trade shows offer many opportunities and advantages, which make their stay justifiable once we moved past the pandemic. In this blog, we partnered with Jewelers Circle to fully grasp virtual trade shows and how they empower traders, exhibitors, and jewelers worldwide.
Jewelers Circle
Developed and launched in October 2020, Jewelers Circle is an online global trading platform and marketplace dedicated to providing dealers, retailers, and trade professionals a safe yet intuitive digital space to showcase loose stones, designer jewelry, rare estate jewelry, and other bespoke collectibles.
The platform is accessible by subscriptions that are only available to trade professionals. This policy ensures the legitimacy and authenticity of products being traded and the security of all the members. Jewelers Circle breaks down traditional trade shows barriers by connecting leading dealers to retailers and other trade professionals worldwide, 24/7, 365 days a year.
Advantages of Virtual Jewelry Trade Shows & Platforms
1. Discover the items you want and instantly connect to the owner.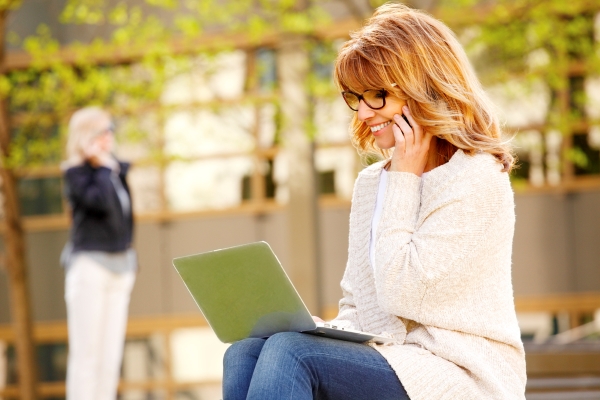 Unlike the traditional trade shows, visitors on Jewelers Circle can browse thousands of listings through powerful sorting filters and searches and then save those items to a personal product "watchlist." While this process is similar to the browsing and sorting you commonly go through on various e-commerce platforms, Jewelers Circle differs in a way that the platform allows you to connect to the owner of the item in one click. You can discuss terms with them or directly purchase the piece.
This process does not only save you a lot of sourcing time but also makes every minute productive.
2. Networking opportunities abound.
There are huge networking opportunities!
Networking is an essential tool in your business toolbox, so when you're provided with the opportunity to put yourself or your business in front of other people, grab it. Traditional networking could be nerve-wracking for some, not to mention that, with the traditional approach, there's a limit to the number of people you can reach; otherwise, it will be time-consuming.
Thankfully, networking has already moved to the digital space. Yes, this is not new, but not everyone takes advantage of this. The Jewelers Circle platform was built with networking in mind. By providing exhibitors and visitors access to the entire platform, they can easily reach out to the entire global network or target exhibitor. Another reason to love it more is its ability to place "calls" for specific items by posting your needs to the entire network or addressing it directly to your target exhibitor or dealer.
Virtual networking offers more convenience than the traditional one. You can connect to industry members from the comfort of your home; thus, requiring less preparation time on your end. There is no need to book flights or hotels as you rush from one airport to another. With virtual networking, the digital space is your oyster.
3. Access exhibitors' booths 24/7, 365 days a year.
Fancy an exhibit that runs all day, every day?
The Jewelers Circle has changed the format of the traditional trade shows that you know by bringing you the "exhibit" 24 hours 7 days a week, 365 days a year. This means that visitors can access the exhibitors' booth any time they want and that all virtual booths are always open for business.
If you have sales quotas, this is made especially for you because quotas don't sleep.
While this is sales enabling, don't expect visitors to purchase high-priced items in just a snap. Since this is remote selling, it is devoid of tactile experience; hence, exhibitors and traders must close the gap between on-site and online selling through effective jewelry photos and videos. Reports showed that the importance of clear product images has skyrocketed during the pandemic and would likely stay this way for as long as consumers are shopping online.
4. Allocate time and money wisely.
Compared to the traditional jewelry trade shows, virtual events are more cost-effective. Here, there is no need to send your entire sales force anywhere in the world; thereby, eliminating the cost of flying, hotel bookings, and more. It's also an excellent use of people's time and money. For instance, you can have 300,000 people online in a day, exceeding the number of exhibitors in one convention.
5. Guaranteed security.
What sets Jewelers Circle apart from other online platforms is its exclusivity that guarantees members security and the authenticity of the items being sold. Since the platform is not open to the public, visitors are assured that they will only deal with exhibitors and dealers strictly vetted by platform officials.
The process of subscription begins by submitting an application to access the site. Subscription approvals will be based on the documents required by the platform. These documents include proof of business, identity, and three trade references.
This strict approval process enhances the confidence of the visitors, the exhibitors, and dealers. Trust and confidence are two of the most critical factors in establishing a safe virtual space.
Are Virtual Jewelry Trade Shows Here to Stay?
With all the advantages of virtual trade shows, it is justifiable to say that they are highly likely to stay once we moved past the pandemic. However, this is not to say that virtual jewelry trade shows will completely replace the traditional jewelry shows. In fact, exhibitors, visitors, traders, and other jewelry professionals could have a mixed experience given that online and offline events both have their pros and cons.
The jewelry industry doesn't have to choose. It can have the best of both worlds.
Let us know what you think in the comment section below!