0 Comments
Published on:

September 22, 2022
Last updated:

November 28, 2023
'Tis the season to be merry! With the pandemic seemingly completely behind us, holiday shopping this year is less about riding through a challenging economy and more about making consumers happy. This year, you'll see more pre-pandemic shopping habits and patterns come back together with increased spending that's guaranteed to make both online and in-store retailers happier.
In fact, the National Retail Federation (NRF) forecasts an increase in holiday spending between 3% and 4% from 2022, or between $957.3 billion and $966.6 billion, especially on days leading to December. Are you all geared up for this season? Here are more insights to help you with your last-minute approach to holidays. Read on and see top holiday shopping predictions!
5 Holiday Shopping Predictions Every Jeweler Must Keep in Mind
1. Consumers are shopping early to make sure their budget covers all the costs that come with the holiday season.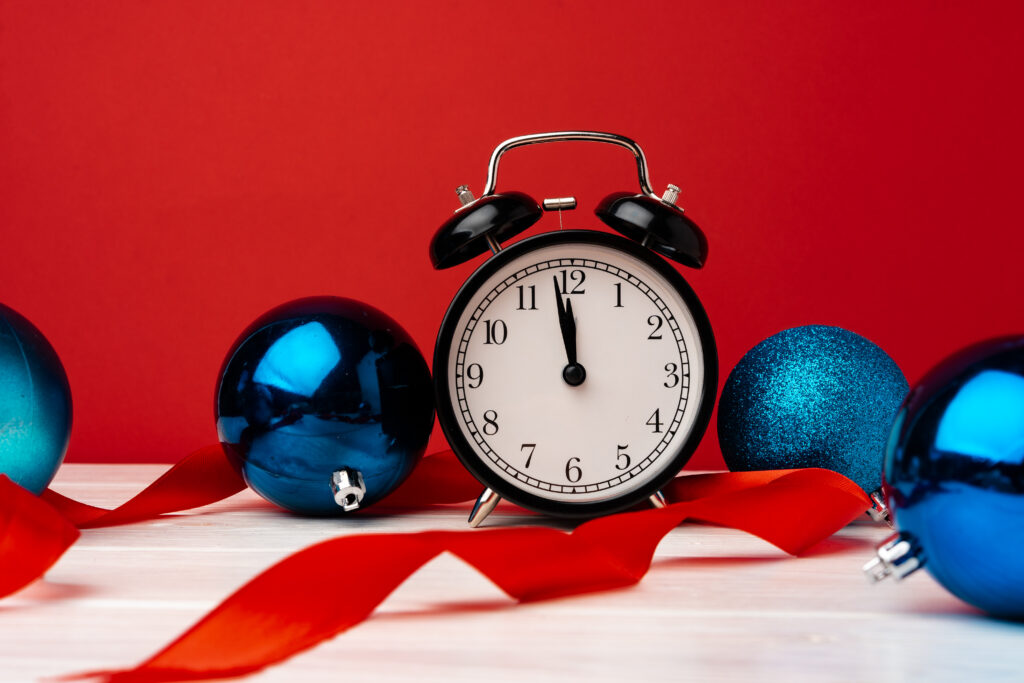 You've read that right. Consumers started their gift-shopping early but that doesn't mean you're late in the game. In fact, 58% of polled consumers plan to finish shopping by December which means, you still have a lot of opportunities to capture those sales if you're worried that you started too late.
When diving into the holiday shopping current, don't forget to consider consumers' budget and their whole shopping journey, beginning from internet searches for gift inspiration to whether or not they prefer to check out online or in-store.
2. AI will play a big role
Embracing new technology this holiday season promises more gains, especially with the rise of ChatGPT which transforms the e-commerce industry rapidly.
This holiday season, expect predictive AI to not only revolutionize your retail engagement but more so, your sales. In fact, 69% of polled consumers believed that AI would make new product and brand discovery easier. Furthermore, high-earning shoppers are highly likely to incorporate AI into their shopping experience. This means that the demand for fine jewelry retailers to personalize the shopping experience through innovative technology is also high.
AI in retail is a must. The sooner you embrace it, the sooner you'll be more equipped for today's consumer demands.
3. Return policies and processes could dictate your sales
This holiday season, it's time to revisit your product return policies. Research has shown that tighter return policies could potentially deter consumers from purchasing while brands with lenient return policies are set to gain.
The key here is to balance customer satisfaction and brand efficiency by ensuring that you communicate clear, easy, and reasonable return procedures. This will not only eliminate consumer pain points but will also help you retain loyal consumers
While revenge travel was surging in the summer, this may not be the case in the winter.
4. Discounts, loyalty programs, and other payment schemes will be more popular
With the continuing supply chain issues, expect your consumers to be more price-conscious this year than the previous years. There will be more belt-tightening as shoppers prioritize reasonably low-priced gifts.
Plagued with uncertainties, shoppers will hold back on spending and prioritize reasonably low-priced items. With this belt-tightening comes the demand for more discounts and loyalty programs. If you want to engage more consumers this season, ensure that you have an "early bird promotion" in place, for instance.
Further, the rise of Buy Now, Pay Later (BNPL) was noticeable in the previous year and the same will be the case this year, if not more. BNPL, as the name suggests, is a short-term financing scheme that allows shoppers to make purchases, receive their purchases upfront, and pay for them at a future date, often interest-free.
Shoppers find BNPL attractive for its no-strings-attached nature. Add this payment option to your online store if you don't want to miss out on this opportunity.
5. Get ready for more mobile shopping
Online shopping will continue to dominate, especially mobile commerce.
According to Google, 59% of polled consumers say that being able to shop on mobile is important when deciding which retailer to purchase from.
Nothing beats our smartphones when it comes to convenience. It's only natural for shoppers to reach for their phones when they need some gift ideas or inspiration. If your jewelry store is online, you must think about mobile optimization to provide shoppers with a seamless shopping experience. Always think of mobile first and the rest will follow.
Ring in the Holidays!
Do you agree with these holiday shopping predictions? Which of these have you noticed creeping in real and steady? Let us know in the comment section below and remember, start the holiday season right!