0 Comments
Published on:

January 23, 2023
Last updated:

January 26, 2023
If you landed here, you're probably not new to the industry. But times are changing and over the past two years, we've seen more and more companies move towards the hybrid approach, combining online and offline interactions to build customer trust and confidence.
While without a doubt, the overhead cost of sourcing and purchasing over the internet is lower than face-to-face interactions, combining both methods in this era would mean a more effective relationship-building strategy as establishing deep levels of trust would often require different tactics in a hybrid world. To achieve that desired hybrid customer experience, you'll need a platform that understands the tangible and intangible value of business relationships. And this is where we can help you.
RapNet is the largest and most trusted B2B diamond and jewelry trading platform. Established by the Rapaport group over 40 years ago, you're guaranteed that you're dealing with no less than the industry standard in the diamond world. Here are five (5) ways RapNet can help you source cheaper and sell diamonds and jewelry faster.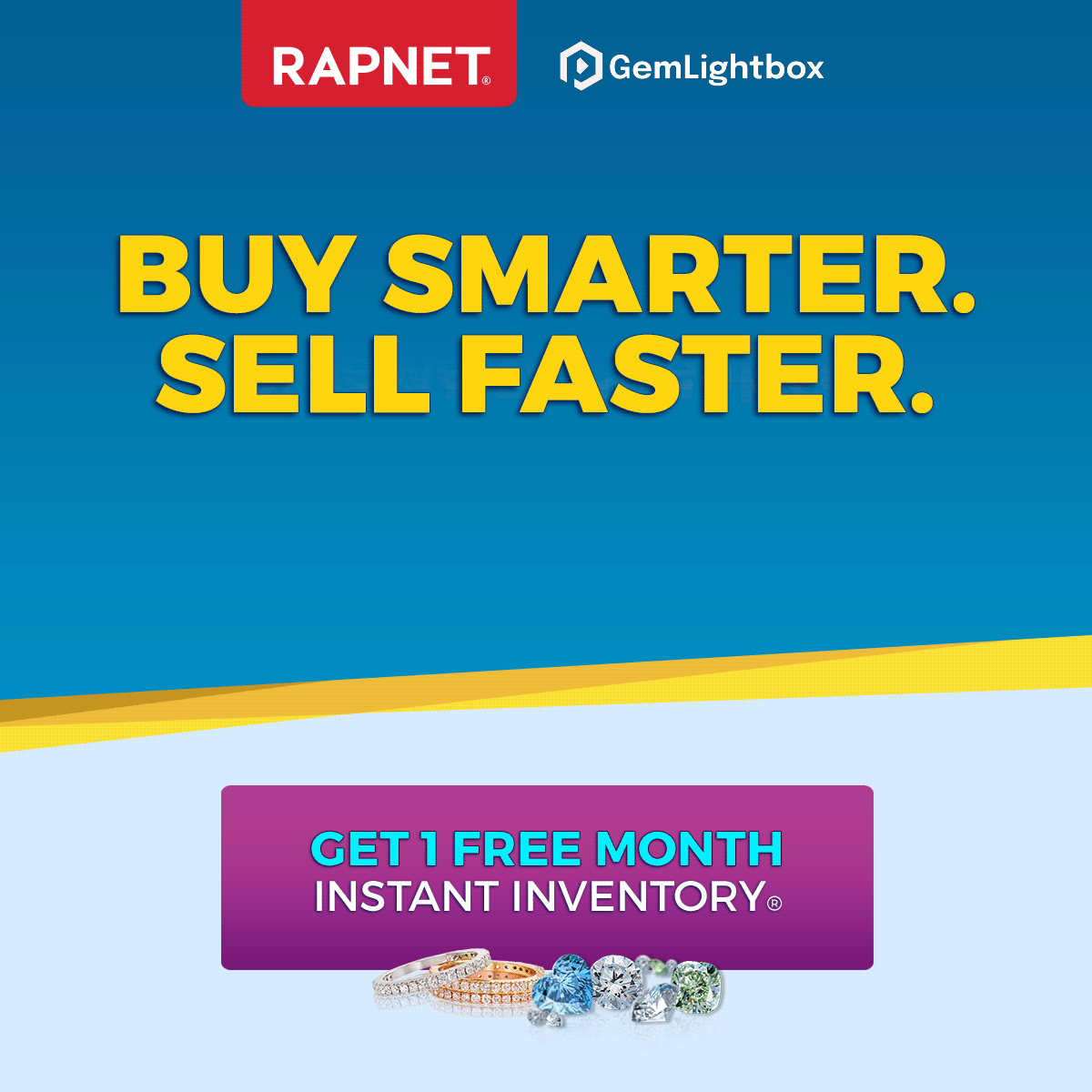 1. Trade faster with RapNet's powerful and intuitive search engine
Rapnet's diamond search engine instantly gives you access to over 1.8 million diamonds in any size, shape, color, and clarity. This makes it a great time-saver as the engine is accurate and fast; thereby allowing you to find a particular diamond among the millions of diamond listings on the platform in any view mode you choose.
With its responsive design, you can save searches as you like and effortlessly narrow down your criteria for a quick find.
2. Buy and sell faster, safely, and securely with RapNet Trade Center
Perhaps you're wondering how to move forward with your purchases and whether the processes involved are safe.
Absolutely!
While others have stuck with traditional emails, RapNet took all necessary steps for the uncompromised security of its members and to ensure an environment that does not enable thieves; hence, the birth of the RapNet Trade Center.
The RapNet Trade Center has powerful messaging features that allow members to communicate from initial interest to agreement, and invoice. Here, buyers and sellers can directly message each other seamlessly across the website or the mobile app. If you're a buyer, clicking the Contact Seller button on the diamond page will immediately move your offer to the Trade Center. It's fast, works in real-time, and is reliable!
3. Source cheaper with no hidden charges
Sourcing through RapNet includes no surprises. Since you negotiate directly with sellers or diamond suppliers, you're guaranteed that you'll only be paying for your offer. There are no commissions or transaction fees that will add up later to your invoice.
RapNet empowers its buyers by letting them buy at competitive prices with all the best deals and real-time discounts, thanks to the Rapaport Price List.
The Rapaport Price List benefits both the buyers and sellers. Through it, the buyer gets to understand the real-time diamond market, provides them with negotiation power, and ensures that they are not paying above the market price. The sellers, on the other hand, get to monitor the market prices through the List and give them real-time actionable price data that allows them to price their diamonds within the market.
4. More sourcing options mean competitive prices
With nearly two million diamonds and thousands of fine jewelry pieces, RapNet gives you access to thousands of international buyers and sellers in vibrant diamond and jewelry markets of the USA, India, Hong Kong, Europe, and China, among many others.
While other platforms concentrate on local markets with very limited options, RapNet provides you with the opportunity to source globally at the most competitive prices.
5. Make guaranteed sales with Diamond Inventory Integration
An up-to-date listing is critical in a trading business as it allows sellers to fill buyers' orders quickly, which translates to the fact that the more buyers you serve, the more you're able to move inventory; thereby, resulting in higher profit.
We all know that managing an inventory is hard work and time-consuming, but RapNet frees sellers from this burden through the easy Diamond Inventory Integration. With this, sellers are required to upload stocks at least every seven (7) days to ensure that the search results are current and relevant, which is very useful for both the sellers and the buyers—something that other platforms cannot be proud of, what with their irrelevant search results and out-of-stock listings, much to the dismay of the buyers.
Ready to join the world's biggest marketplace for diamonds and jewelry? Click here for a demo and a free month of Instant Inventory!