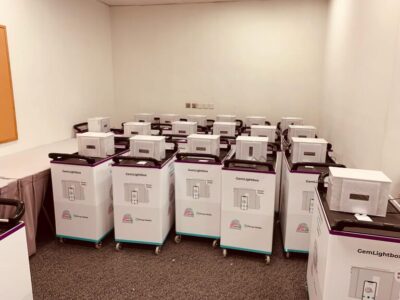 0 Comments
Published on:

September 5, 2019
Last updated:

January 10, 2022
Table of Contents
A year after Picup Media's debut on the international stage, it joined Informa Markets (formerly UBM Asia) to capture all that glitters and sparkles at Asia's biggest gem and jewelry shows including the world's number one jewelry event in Hong Kong – the Hong Kong Gem & Jewellery Fair.
That's right!
Picup Media is the official photography partner for the Hong Kong jewelry shows organized by Informa Markets this year. As its official photography partner, we aim to add value to every exhibitor by giving them the option to showcase their products through quality videos and images.
The past jewelry shows this year had been nothing short of spectacular. It was a dazzling experience for us and for every exhibitor, and we have all the proof!
The Goals
As an exhibitor, imagine going to a jewelry exhibit anywhere in the world and walking out in no time with jewelry images and videos that you can directly upload to your social media pages, e-commerce platforms, and websites. Jewelry images with quality that cannot be discounted on, so much so that you can instantly send it to your prospective buyers and clients or to PR firms for marketing and promotion and they would sell.
As a busy and round-the-clock jewelry seller and designer, pause. Picture that in your head and exhale in relief knowing that what you have just envisioned in your mind is actually very possible. That relief, which sprung from the thought that you could capture studio-quality jewelry images and 360 videos in just a click with no training required, was the inspiration behind this partnership. Informa Markets and Picup Media took a leap of faith to add value to the experience of every attendee and exhibitor by providing them with the means to capture live 360 videos of their jewelry using just their smartphones – a first in the history of jewelry exhibits.
From this inspiration emerged a series of goals.
1. Facilitate efficient content creation
This partnership solves problems for two different stakeholders — the organizer of the exhibit and the exhibitors. First, the available free jewelry photography services meet the promotional needs of the exhibitors. Instead of hiring professional photographers or graphic designers who can create renders for their promotional activities, they can just rely on themselves by using the GemLightbox in capturing web-ready and studio-quality jewelry images and 360 videos.
This free jewelry photography service easily eliminates concerns revolving around time and cost. Whereas hiring professional photographers and graphic designers is costly and the process, time-consuming, the GemLightbox simplifies the photography process in just a click.
Secondly, the organizer of the jewelry exhibit can relax. Instead of chasing exhibitors for content for their industry magazines, social media pages, or email list, they can just pull it themselves as the partnership provides them an access to a huge collection of studio-quality jewelry images and videos anytime they need it. What's more convenient is the fact that those images are consistent with the look and vibe of the event.
2. Influence and increase sales conversion
In a digital jewelry world, visual assets are your weapons. For instance, while texts are important, consumers remember 65% of the information when paired with product images compared to a text-only campaign. Meanwhile, 71% of web visitors who watch product videos are more likely to buy products from that brand.
There are many reasons to justify this finding. Primarily, product videos, especially 360 jewelry videos, can facilitate consumer understanding of the product. It answers a lot of questions as it reveals every angle of jewelry, for instance, the under gallery of a ring, its upper and lower shank, the gemstone stations, and the settings among many other parts that couldn't be viewed easily from the computer screen.
Of course, not all jewelry photos can produce the same positive results. Poor-quality jewelry images can drive away potential buyers whereas, quality ones draw them in. The jewelry photography service offered by Informa Markets and Picup Media at jewelry exhibits is not just free, it also stimulates positive buying behavior before and after the show.
3. Provide a jewelry exhibit experience like no other
Providing a unique jewelry exhibit experience is one of the utmost goals of this partnership. And it is, indeed, an experience like no other. A free on-site jewelry photography service is an added-value experience that has never been made available in any other jewelry shows.
What's more notable about this partnership and the upgraded exhibitor experience that comes with it is the accompanied opportunity for both Informa Markets and Picup Media to forge connection and relationship with industry players. By initiating conversation and understanding their needs, jewelers can help Picup Media identify the problems in the industry and solve it through innovation and technology.
The Glittering Events
As the official photography partner for this year's Hong Kong Jewellery & Gem Fair organized by Informa Markets, Picup Media has been working hand in hand with the latter to deliver the goals that have been agreed upon.
JUNE Hong Kong Jewellery & Gem Fair 2019
Informa Markets and Picup Media brought its combined expertise and experience to this year's June Hong Kong Jewellery & Gem Fair held at the Hong Kong Convention and Exhibition Centre (HKCEC) from 20 to 23 June.
This jewelry event is regarded as the most significant mid-year jewelry sourcing event. With 70,000 square meters of exhibition space, exhibitors were grouped and placed strategically under specialty pavilions to ensure easy navigation and sourcing by buyers and facilitate impeccable matching between buyers, jewelry and gem enthusiasts and exhibitors.
The June Hong Kong Jewellery & Gem Fair 2019 had concluded. Continue reading to have a peek at all those shining moments.
SEPTEMBER Hong Kong Jewellery & Gem Fair 2019
Like the jewelry exhibition above, Informa Markets continues to draw attention to the September Hong Kong Jewellery & Gem Fair as it welcomes thousands of visitors from all over the world. This annual huge attendance has been a strong testament to the event's position as a vital jewelry event that no jewelry connoisseurs or gem enthusiasts could afford to miss.
What's more notable to this event is its venues. Compared to the mid-year jewelry exhibit, the September Hong Kong Jewellery & Gem Fair will occupy over 135,000 square meters of exhibition space spanning two venues such as the HKCEC and the AsiaWorld-Expo (AWE). The former, which will run from 18 to 22 September, will house fine finished jewelry, tools and equipment, and packaging while the latter, which will open from 16 to 20 September, will be dedicated to raw materials including loose gemstones, pearls, and diamonds.
With this setup, there's no reason not to navigate your way around the halls and pavilions towards meaningful and lucrative relationships with key industry players.
Picup Media Sparkles in Asia's World City: A Recap of the Hong Kong Jewellery & Gem Fair 2019
Serving as an important networking and showcasing platform for jewelers and their products, the Hong Kong Jewellery & Gem Fair, hosted by Informa Markets (previously known as UBM), recently concluded…
The Power of GemLightbox
Welcome to doing jewelry business in the frictionless age!
Joined by the revolutionary power of GemLightbox, Informa Markets, and Picup Media are on a mission to take every exhibitor to a digital jewelry world.
In this digital age, everything is expected to be simple. The GemLightbox fits the bill. With the device itself designed with perfect jewelry and gem lighting environment, the accessories, and the GemLightbox turntable, it makes jewelry photography and 360 videos simple, fast, and easy.
Pictured above are the GemLightbox accessories that come in the GemLightbox Kit. These accessories include the photography table,the necklace and earring stand, a universal adapter, and a universal smartphone holder. Meanwhile, the add-on GemLightbox turntable is perfect for capturing 360 videos — together, all of these accessories make capturing studio-quality jewelry images and 360 videos a fun and stress-free business activity.
With a goal to deliver user-friendly and functional solutions that would enable jewelry exhibitors to run a successful show and for all jewelers in the world to run a successful jewelry business, we made the process simple. Check out below.
A photography solution that produces studio-quality images and 360 videos with one click is polished perfectly to service jewelry exhibitions. It matches the busy, overcrowded, and overwhelming jewelry events environment.
Why waste time photographing jewelry instead of attending to the exhibition attendees who want to see your products? Focus on establishing buyer relationship and let the GemLightbox do the hard work for you.
Capturing All that Sparkles
The recently concluded June Hong Kong Jewellery & Gem Fair was a significant milestone in the Informa Markets and Picup Media partnership. With more than 30,000 jewelers across the globe and over 2,000 exhibitors that attended the show, the GemLightbox delivered successfully.
The jewelry photography setup was simple. Custom GemLightbox carts were arranged to traverse every hall in every pavilion. Each GemLightbox cart delivered complimentary jewelry photography and video services to every exhibitor.
The four-day June Hong Kong Jewellery & Gem Fair show was a spectacular event for Informa Markets, Picup Media, the attendees, and all the exhibitors. Not a single sparkle were left unnoticed. The GemLightbox captured OVER 15,000 jewelry images and videos – each of them showcasing various metal and gem types, fascinating designs, and unique pieces. All of those images were collated and compiled in a single platform where the organizer could have easy access to, whether it's for print or online publication regarding events update. This was aligned with the efficient content creation goal outlined previously.
Some of the photos 360 jewelry videos captured at the last show were showcased below.
Watch the video below and take a peek at how busy the Picup Media booth was at the recent Hong Kong Jewellery & Gem Fair and see how quality-perfect the 360 videos were. As always the GemLightbox was a crowd-pleaser.
Welcome to the Revolution!
The Informa Markets and Picup Media partnership isn't done yet. Catch us at the September Hong Kong Jewellery & Gem Fair 2019 and experience the jewelry photography revolution. Click below and book your appointment now.
Be there when it happens!