GemLoupe
GemLoupe
Watch how to capture studio quality images and videos
GemLoupe
Sparkling photos and videos every single time​. GemLoupe is a custom 5X lens that turns your phone into a professional jewelry camera. It captures just the perfect amount of details using any smartphone device anytime, anywhere.
Trusted by 20,000+ Jewelers
Introducing GemLoupe
GemLoupe is a custom 5X lens that turns your phone into a professional jewelry camera
GemLoupe
Results that sell
Examples below have been shot using GemLoupe
See How to Use GemLoupe
How to setup GemLoupe
Become a Digital Jeweler Today!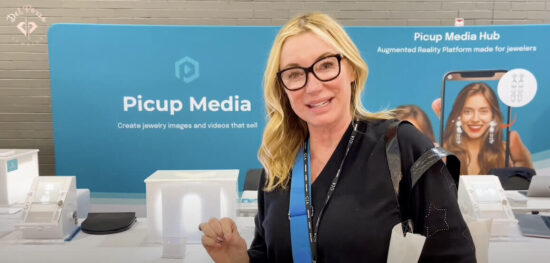 Tanya Newbould from Del Pozzo Jewelry
Tanya Newbould of Del Pozzo Jewelry enthuses over the revolutionary influence of the jewelry virtual try-on feature on her business. Absolutely upping her game, Tanya raves, "This is the best product on the market!"
GemLoupe unique qualities
Smartphone friendly
Take images directly using any smartphone and the GemLightbox App.
5X Lens + Sparkles Lens
GemLoupe comes with a 5X lens to create the perfect images and videos, jus the right amount of zoom.
Plug and play
Clip-on the GemLoupe and you're ready to go. No setup or training is required!
Sparkles all the way
Our data shows that videos captured using GemLoupe are much more likely to capture attention on Social Media!
30 Days
Money back guarantee*
Frequently Asked Questions
Have a question? We've got you covered.
Does the GemLoupe work with any Smartphone?
Absolutely! GemLoupe was designed to be compatible with any smartphone including smartphones with more than 1 camera.It can also work on tablets and ipads.
What is the smallest and largest object you can photograph using GemLoupe?
GemLoupe is non-limiting. You can photograph gemstones from 0.1ct diamond to any size like you do with your native camera.
How do I select the correct lens?
Choosing which lens to use is easy. Choose the 5X lens when you want to capture macro shots and the empty lens when you want to do large products and hand/model photography.
Is it compatible with GemLightbox or Macro?
No. GemLoupe is a different device and is made to work on its own.
How long will my battery last?
Battery usage is currently at 1 hour if all light intensity is at a maximum. That said, maximum light intensity setting is rarely used.As a common user, the battery should last for 2 hours.
Still need a Photography hardware?
Get your jewelry images edited to perfect by our retouching team, remove fingerprints, blemishes and scratches.