0 Comments
Published on:

November 25, 2018
Last updated:

January 10, 2022
Table of Contents
There are many reasons why smartphone jewelry photography should be on your agenda right now. The ubiquity of smartphones has transformed the way we take photographs. Photography is no longer restricted to professionals.
Looking back, it's been over a decade since the smartphone has become mainstream, but how has over a decade changed the way smartphones are used in our lives and for business?
In this blog post, we'll give you several reasons why your smartphone is more than enough for jewelry photography.
Let's get started!
Top Reasons to Try Smartphone Jewelry Photography Today!
1. Everyone has one.
Yes, that's right. Your customers, your suppliers, and your competitors are using smartphones. Smartphones are completely unavoidable and are a complete necessity in day to day activities. In fact, by 2021 it's estimated that the total number of smartphone users will rise to 3.8 billion! This means that with smartphones in your pockets, you can take photos anytime, anywhere.
In a smartphone world, it's important that you stay connected and can also do business seamlessly off your smartphone.
2. Powerful inbuilt cameras and processors.
Smartphone cameras and processors have come a long way since the first camera phone. The first camera phone, the Sharp J-SH04 had a woeful 0.11MP rear camera. Now it's a requirement that all modern mid-high range smartphones have powerful inbuilt cameras and processors to capture amazing quality images and videos.
Below is a list of the top-performing smartphones this year as recommended by Tech Radar: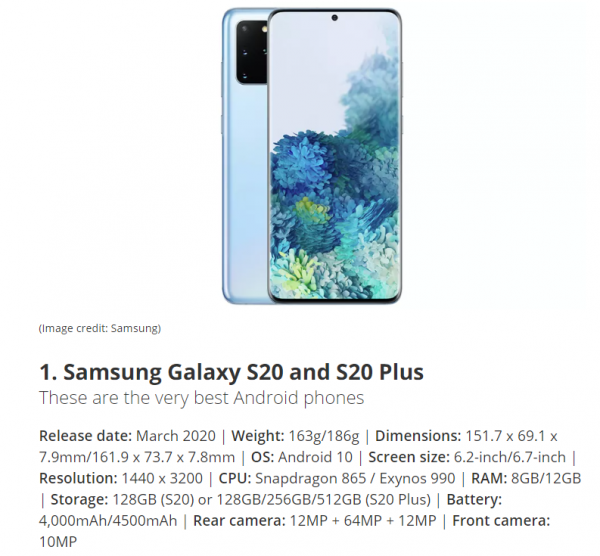 As you can see, all modern-day smartphones have 12-megapixel (12,000,000 pixels) cameras that can capture more than enough details. In comparison, the average jewelry product photo online ranges from 600×600 (360,000) to 1000×1000 (1,000,000) pixels. Given the right lighting, anyone with a smartphone can produce studio-quality results. We will go through the lighting aspect later in the article.
It's no big surprise empirical data shows that the introduction of smartphone cameras has impacted DSLR sales and has completely decimated the lower end, point-and-shoot camera sales. Smartphone cameras have come to the point in which it has reached the same or even outperformed the specs for the point-and-shoot cameras. The future of higher-end cameras such as DSLR and mirrorless cameras could potentially fall under a similar fate. The graph below depicts the impacts the smartphone cameras have had on overall camera sales up to 2015.
That's right, the graph extends over 1.5 billion total camera sales in 2015 alone.
3. Ease of use.
There has been a lot of research put into creating the ultimate user experience for smartphone users. From the design, feel, and operating systems, smartphones are built to be easily used by anyone. Users can now focus on using a single device that can capture both high-quality images and videos instead of having to learn how to use a camera, lens, and understanding camera settings, and software.
An ecosystem of applications has been built around mobile devices so that you can maximize the potential of your smartphone for social, utility, and productivity purposes.
For example, if you are using e-commerce software such as Shopify, you can download their mobile application to use many of the main features on the go! This includes managing your online store by uploading any jewelry images captured directly from a smartphone.
In comparison, if you were to use a digital camera, it will be a two-step process where the files would have to be transferred physically or wirelessly from the memory card to a computer or smartphone. This process can be very time-consuming especially if you have many images to upload.
4. Instantly share content.
In a content-hungry world, it's equally important to satisfy the needs of your followers instantly and conveniently.
Using your smartphone, you can instantly create content and upload it to your social media channels. Many social media apps already have inbuilt camera features and basic editing which allows for creativity and engagement. For example, Instagram has its "Stories" feature which allows you to casually capture a quick image or video at any moment. You can then edit the image or video with filters and captions to tag specific keywords, users, and locations. This is a very effective and efficient means of engaging with your followers. It is not possible to capture quick content pieces using a digital camera.

Similarly, there have been studies to show that customer conversion rates are 391% higher in the first minute of responding. It's important to be able to share in a prompt manner the details about your jewelry through links, images, and videos and there's no better way to do so from the comfort of your smartphone.
Combining Everything Together
Earlier, we mentioned the importance of lighting. We believe that lighting determines at least 80% of the final output of your jewelry photography. Lighting for jewelry photography is very special. That's because jewelry is usually small, contains reflective surfaces and gemstones behave differently when exposed to different light sources. Therefore, any DIY setup at home is a bit more complicated and requires extra care and attention to produce reasonable results. This trial and error is an extremely time-consuming process, especially when there are so many more important things in your jewelry business you need to attend to.
With the ease of use and simplicity that smartphones provide, there needs to be equally the ease of use and simplicity of a lighting solution. This is where the GemLightbox fits the bill – the world's first smartphone jewelry lightbox.
The GemLightbox has been designed specifically to address the previous issues raised. A no-setup, plug-and-play solution designed to work immediately when the power is switched on.
To use the GemLightbox, simply turn on the power, place your jewelry inside and shoot! The end result? A perfect, fully-focused image captured on a pure white background.
Watch the video below to see the GemLightbox in action with an iPhone 7 Plus.
Do you have a question about how you can use your smartphone and the GemLightbox for your jewelry photography? Get in touch with our friendly staff here.