0 Comments
Published on:

July 30, 2020
Last updated:

January 10, 2022
Table of Contents
How a century-old jewelry brand recognized the need to succeed in an omnichannel environment and strengthened their connection with clients through improved customer response time, and top-notch omnichannel customer experience
Background
Founded in 1929, the iconic jewelry brand Chow Tai Fook has an extensive retail network in countries such as China, Korea, Japan, Malaysia, Singapore, and the United States. It is widely known for its authenticity, product design, quality, and value. The brand envisioned to be the most trusted jewelry brand in the world and for the longest time, has managed to breathe life to that vision as it is now widely revered for its trustworthiness, authenticity, and commitment.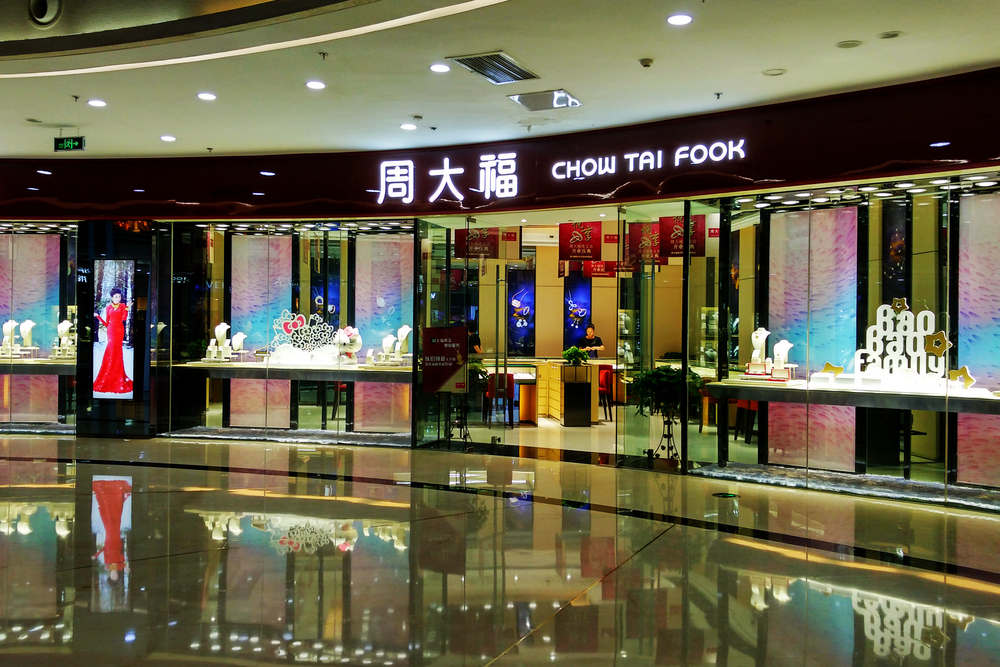 Chow Tai Fook leads the world in digital jewelry. The company has been recognized and awarded several times for its contribution to the industry, particularly in technology and innovation.
Challenge
With an extensive retail network globally, rapidly changing customer shopping behavior and habits, and a continuously growing e-commerce trend, Chow Tai Fook has faced daily challenges in the digital retail world.
Despite its incessant innovation – from Blockchain technology to a Cloud-based communication system, the iconic brand found the need to amplify its customer-centric digital solutions, especially with the daily emergence of online jewelry brands.
Solution
Chow Tai Fook has always been a digital ally— a brand that is rooted in innovation and has always believed in the revolutionary power of technology and innovation.
To face its daily challenges, Chow Tai Fook has partnered with Picup Media in leading the digitalization of the jewelry industry.
Picup Media with its exhibition crowd-puller GemLightbox is the quintessential match to Chow Tai Fook's innovative approach in addressing the modern-day challenges of the retail world. As an all-in-one jewelry photography solution, the GemLightbox was a response to the jewelers' clamor for simplicity and convenience in jewelry photography.
The partnership couldn't have come at a more opportune time. This partnership would help the brand in further innovating the jewelry retail industry, especially with its expanded use of e-sales and live streaming and other customer-centric strategies such as personalized content creation and accurate product presentation via digital platforms ⁠— all of which leverages digital transformation to provide an enhanced and more personalized omnichannel customer experience.
Result
Increased brand awareness and engagement, faster response time, and maximum efficiency.
The partnership has generated an overall positive outcome. Since bringing the GemLightbox to the business, Chow Tai Fook has been seeing an increased brand awareness brought about by branding consistency enabled by the GemLightbox's logo integration feature. This has allowed the brand to add its unique logo to all of its jewelry images and videos; thereby, making their brand more renowned wherever their visual assets would land.
Further, Chow Tai Fook has also increased its customer response rate and time. The GemLightbox is a jewelry photography device that lets jewelers capture studio-quality photos and 360 videos in just one click using a smartphone. It's fast and easy ⁠— two qualities that are important for a brand as big as Chow Tai Fook. By simplifying their photography process, the brand has been able to respond quickly to customers who have been asking for jewelry photos and videos. Since the brand-customer communication time has been shortened, it has allowed more opportunity for sales creation leading to higher close rates in sales.
Lastly, Chow Tai Fook has also experienced maximum efficiency particularly in its photography process. This has impacted them in two ways. First, the GemLightbox's point and shoot photography process means the brand can capture as many studio-quality jewelry photos and videos as they want any time they want and then, use it to come up with a more organized inventory management system. Second, with so many jewelry photos and 360 videos available in their inventory, Chow Tai Fook has been able to keep a consistent presence on social media platforms; thereby, gaining attention from followers and potential customers. This attention build-up brought about by consistent presence and visual asset quality has generated a volume of product inquiries and sustained customer engagement.
"Our investment in innovation and technology is not only vital to the sustainable development of Chow Tai Fook but also to the betterment of the whole jewelry industry"

Kent Wong, Chow Tai Fook Managing Director
Turn your jewelry business into a digital powerhouse, contact Picup Media today!