GemLightbox
Preis: US $899
US $ 70 Globaler Pauschalversand
Informationen anzeigen
×
Versand
Der Versand erfolgt je nach Land 3-7 Werktage. Bestellungen nach Amerika kommen in der Regel innerhalb von 5 Werktagen an. Gewicht: 4,5 kg Abmessungen: H: 30 cm B: 20 cm L: 30 cm
Perfekte Fotos jedes Mal
Der einfachste Weg, Schmuckbilder aufzunehmen. GemLightbox ist eine revolutionäre Lightbox für Schmuck. Legen Sie einfach Ihren Schmuck hinein, zeigen Sie und schießen Sie!
Bitte beachten Sie, dass GemLightbox nicht enthalten ist GemLightbox Plattenspieler.
Wie es
funktioniert span>
1 SCHRITT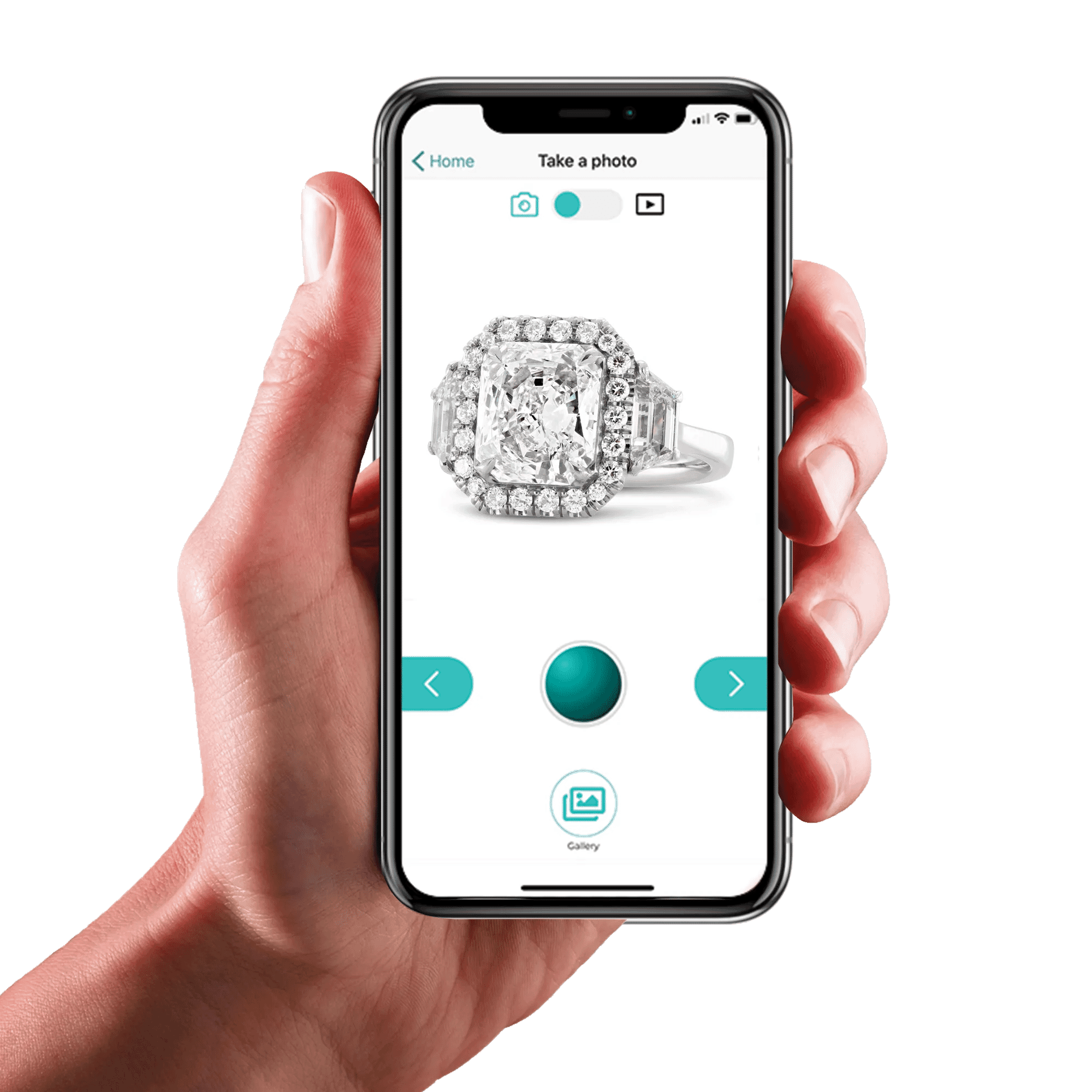 2 SCHRITT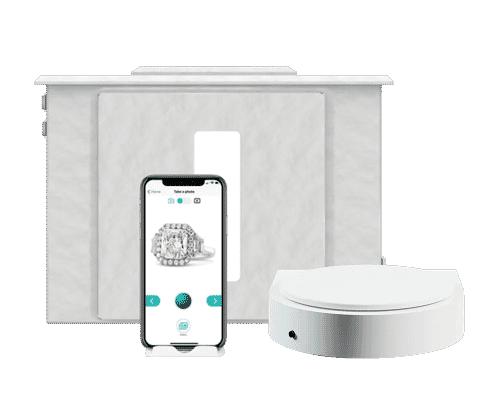 3 SCHRITT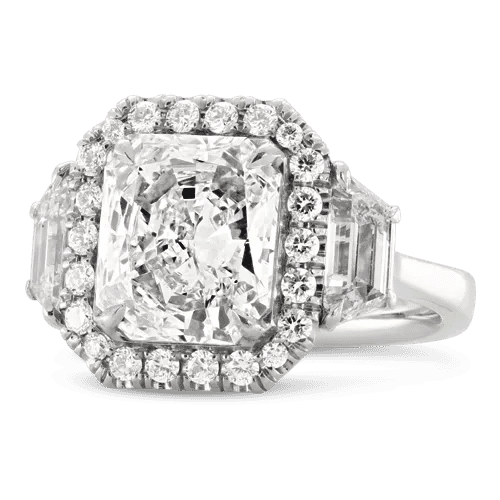 Pixel
perfekte span> Bilder für all Ihre Schmuckstücke
Eigenschaften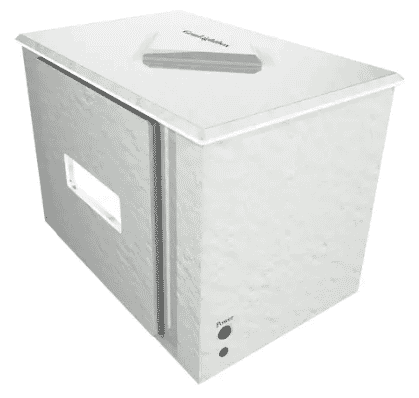 ×
Top Aufnahmewinkel
Machen Sie eine Luftaufnahme Ihrer Schmuckstücke
Plug and Play
Ein Ein / Aus-Knopf, kein Training erforderlich! Einfach einstecken und loslegen!
Reflektor für Ihre Schmuckstücke
Der GemLightbox-Reflektor wurde speziell entwickelt, um die Beleuchtung zurück in die Schmuckstücke zu lenken
Tageslicht
"Daylight" ist eine weitere Beleuchtungsoption, die sich perfekt für Handfotografie, Saphire, Smaragde und Rubine eignet. Es schafft eine natürlich beleuchtete, warme Lichtumgebung, die natürliches Tageslicht simuliert.
Funkelt
Mit dem "Sparkles" -Licht können Sie die Brände und Funkeln in Ihren Edelsteinen hervorheben. Drücken Sie zur Verwendung des Scheinwerfers einfach die Taste für das Scheinwerferlicht.
GemLightbox-Plattenspieler span> mit einzigartigen Eigenschaften
Mit GemLightbox können Sie 360 Videos nur mit Ihrem Smartphone aufnehmen. Bitte beachten Sie, dass Sie das Turntable-Add-On erwerben müssen.
Nehmen Sie Bilder direkt mit Ihrem Smartphone auf und laden Sie sie auf Ihren bevorzugten Marktplatz hoch.
78% der Kunden bevorzugen es, Bilder auf weißem Hintergrund zu sehen. Mit GemLightbox können Sie einen natürlichen weißen Hintergrund nur mit Ihrem Smartphone erzielen.
Unsere Daten zeigen, dass Sie 3 Bilder pro Tag benötigen, um die sozialen Medien zu beherrschen. Es ist besser, drei Updates pro Tag als ein Update alle paar Monate durchzuführen.
Erfahren Sie, wie Sie Ihren Plattenspieler
verwenden span>
Kundenbewertungen
Bewertungen & Bewertungen
Überprüfen Sie weitere Bewertungen auf
Bewertungen
Paul Seiden Inc.

New York City

Verifizierter Kauf

Andrea from Paul Seiden Inc. in the heart of New York City's Diamond District gives us her thoughts on how the studio quality 360 videos captured inside the GemLightbox has drastically increased customer engagement and sales for their store!

Burma Jewelers

Miami

Verifizierter Kauf

During our recent trip to Miami, we visited Burma Jewelers located in the historic Alfred Dupont Building in Downtown Miami. Constanza gives us her thoughts on the GemLightbox and how it has provided effortless, studio quality images and videos for their website and customers.

Greenspark

London

Verifizierter Kauf

At IJL 2019, the GemLightbox team caught up with Amy from Greenspark to photograph some amazing gemstone rings and ask her thoughts about the GemLightbox. Her response? "It was so good, I thought it was a CAD render!" Thank you, Amy!

Clarity Enhancement Lab

New York City

Verifizierter Kauf

For Quentin of Clarity Enhancement Lab, providing color-accurate before and after shots of customers' gemstones is of utmost importance. As such, the studio quality images and 360 videos have been greatly appreciated by Quentin and his customers.

Delicate Gem

New York City

Verifizierter Kauf

With its simple and convenient design, coupled with providing the perfect lighting environment for their GIA certified diamond and gemstone fine jewelry pieces, the GemLightbox was a no-brainer pick up for Harry from Delicate Gem.

李

Auckland

Verifizierter Kauf

Amazing! This is perfect for my jewelry photography!
Haben Sie eine andere Frage?
Wie lange dauert der Versand?
Alle GemLightboxen werden mit Sendungsverfolgung aus unserem Lager ausgeliefert. Sobald die Bestellung aufgegeben und bestätigt wurde, benötigt unser Team bis zu 3 Werktage, um den Artikel zu versenden. Der Versand dauert je nach Bestimmungsort zwischen 3 und 10 Werktagen.
Funktioniert GemLightbox mit DSLR?
GemLightbox funktioniert sowohl mit DSLR als auch mit Smartphones. Wir empfehlen die Verwendung von Smartphones für Online-Bilder und DSLR-Kameras für Katalogbilder. Um die GemLightbox mit DSLR-Kameras in Aktion zu sehen, klicken Sie hier.
Können Sie Opale und Perlen schießen?
Ja, GemLightbox funktioniert hervorragend mit Opalen und Perlen. Sparkles ™ funktioniert nachweislich besonders gut mit Opalen, die das natürliche Feuer in Bildern hervorheben.
Kann ich Videos aufnehmen?
Ja! Wir haben den GemLightbox-Plattenteller auf den Markt gebracht, mit dem Sie Videos in Studioqualität mit nur einem Smartphone aufnehmen können. Siehe
hier
.
Was ist die rückkehr & rückerstattung politik?
Sie haben 7 Kalendertage Zeit, um GemLightbox ab dem Datum, an dem Sie es erhalten haben, zurückzugeben. Ausführliche Informationen zu unseren Rückgabe- und Rückerstattungsrichtlinien finden Sie
hier
. Die Garantiezeit beträgt 1 Jahr ab Erhalt Ihrer GemLightbox. Unsere vollständigen Garantiebedingungen
finden Sie hier
.
Enthält GemLightbox einen GemLightbox-Plattenspieler?
Nein, GemLightbox enthält beim Kauf keinen Plattenteller. Sie können mit der GemLightbox Fotos aufnehmen und zum Aufnehmen von Videos einfach den
Plattenspieler
kaufen. Sobald Sie bereit sind.Das vollständige GemLightbox-Kit kann
hier
erworben werden.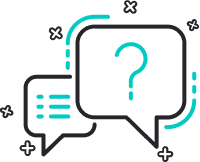 Haben Sie andere Fragen?
in Kontakt kommen