Öffnen
GemLightbox Aerial
Preis: US $399
US $ 50 Globaler Versand zum Pauschalpreis
Informationen anzeigen
×
Versand
Der Versand erfolgt je nach Land zwischen 20 und 30 Werktagen.
Jedes Mal perfekt baumelnde Videos.
Die speziell für GemLightbox entwickelte GemLightbox-Antenne ist eine Plug-and-Play-Zusatzlösung, mit der sich herabhängende Schmuckobjektvideos stilvoll erfassen lassen. Vorbei sind die Tage, an denen man fotografierte, wie sie schräg lagen oder an Teetassen oder Schalen hingen, die auf keinen Fall professionell aussehen. Unsere Lösung ist einfach: Wunderschön aufgenommene kaskadierende Ohrringe und Halsketten – 360 Videos mit nur einem Klick. Bitte beachten Sie, dass der Versand 20-30 Werktage dauert.
Pixel
perfekte span> Videos für all Ihre Schmuckstücke
GemLightbox Aerial
Halskette
Nicht retuschiert
Smartphone
Video
GemLightbox Aerial
Halskette
Nicht retuschiert
Smartphone
Video
GemLightbox Aerial
Halskette
Nicht retuschiert
Smartphone
Video
Erfahren Sie, wie Sie Ihren Plattenspieler
verwenden span>
Wir sind hier, um Ihnen zu
helfen span>
Funktioniert der Plattenspieler mit anderen Leuchtkästen?
Nein, der GemLightbox-Plattenteller wurde speziell für die GemLightbox entwickelt. Es funktioniert nicht mit anderen Leuchtkästen.
Ist die App kostenlos?
Die App kann kostenlos im Apple Store, bei Google Play und bei Huawei heruntergeladen werden. Laden Sie einfach die App herunter, um eine Verbindung zum Plattenspieler herzustellen.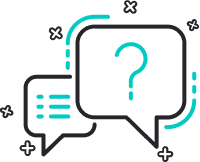 Haben Sie andere Fragen?
in Kontakt kommen
Verwandte Produkte
HINWEIS: span> Der Plattenspieler funktioniert nur mit GemLightbox
Erweitern Sie Ihren Shop mit Picup Media
Holen Sie sich einfache und benutzerfreundliche Lösungen für die Schmuckfotografie, mit denen Sie Ihr Geschäft mit einem Bruchteil des Aufwands vergrößern können.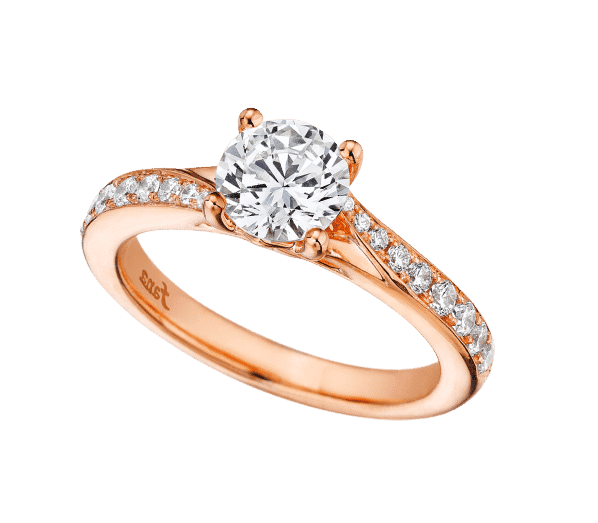 Herzlich willkommen
Erhalten Sie Zugriff auf Rabatte, laden Sie die Rechnung herunter, zeigen Sie die Kaufhistorie an und verfolgen Sie Ihre Bestellung
Ein Konto erstellen
Einloggen
Bitte geben Sie unten Ihre Kontodaten ein:
Passwort zurücksetzen
Einloggen
Bitte geben Sie Ihre E-Mail-Adresse ein, um ein Zurücksetzen des Passworts anzufordern
Terms of service
Last updated: 6 April 2020
Note: Picup Media is a fully owned subsidiary of HEIG LIMITED
Prior to using our services, you must carefully review the following Terms of Service (the "Terms") set out below. The Terms along with any additional terms and conditions set out on Picup Media's website (picupmedia.com) including Picup Media's Privacy Policy, (collectively, the "Agreement") forms a legal agreement between us. Your use of Picup Media's Services ("Services") constitutes your acceptance of this Agreement. You should periodically check this page to make sure you have read the current version of these terms. Your use of the services is entirely conditioned on and subject to your compliance with these Terms. If you do not agree with these terms, do not access or use the services.
1. Your Account
As a customer of Picup Media, you are responsible for preserving the confidentiality of your account and password, for restricting access to your account, and for all activities that occur under your account or password. You will immediately notify Picup Media of any actual or suspected unauthorized use of your account.
2. Images
Picup Media Retouching service
Picup Media will use commercially reasonable efforts to deliver your image within your requested time frame. Whilst Picup Media will endeavour to return edited images back to you within the committed timeframes, note that Picup Media does not guarantee that an order will meet its requested delivery date. Should there be a discrepancy on the committed timeframe and actual delivery date of more than 48 hours (excluding weekends), please contact the Picup Media team and we may at our sole discretion refund any difference in time. 
Note that the returned image will be deemed accepted by you, with no further work required from Picup Media unless within ten (10) days of receiving the image, you notify Picup Media through written communication on email or through Picup Media's website by specifying any errors by Picup Media. Note that it is in Picup Media's sole discretion to rework any services. You will review any corrected image(s) and accept or reject the same in accordance with this Section 2 ("Images"). Picup Media deletes from its system all images approximately thirty (30) days after respective acceptance. Picup Media is not responsible for the quality of returned images if the image you originally submitted does not meet Picup Media's current guidelines.

Any images, videos, or any other media captured using the GemLightbox and the GemLightbox Application is intellectual property solely owned by the user. Picup Media does not have access to, unless explicitly provided by the user, the images, videos or intellectual property captured using the GemLightbox and the GemLightbox
3. Delivery
Picup Media may use third-party software and public web addresses to accept images from or return images to you. To use any such software and public web addresses, you agree to the terms and conditions imposed by the third-party software provider. The agreement to use such software will be solely between you and its third-party provider. Picup Media makes no representations or warranties concerning, and is not liable or responsible for, any such software.
4. Payment
The price of services shall be as set out in the pricelist on Picup Media's website. Picup Media reserves the right to update its price list at any time without prior notice. All payments are to be made in United States Dollars. By submitting payment to Picup Media, you represent and warrant that you have the legal authority to enter into this Agreement, and you have the right to use any credit card(s) or other payment means used to initiate any transaction.
You are responsible for paying any applicable taxes, duties or tariffs relating to your order, except taxes on Picup Media's income. All payments made by you to Picup Media for retouching orders are non-refundable except in cases where Picup Media has incorrectly charged you due to miscalculation.
5. User Conduct
You may not use the Services to process Prohibited Content. "Prohibited Content" includes, but is not limited to, Content or other material that:
Consists of copyrighted material used without the express permission of the owner or material that has been altered so that the copyright, trademark or other proprietary notice is removed;
Violates or otherwise encroaches on the rights of others including, but not limited to, intellectual property, privacy, publicity or privacy rights;
Contains viruses, worms, corrupt files, Trojan horses or other forms of corruptive code, or any other content which may compromise the Services (collectively "Corruptive Code");
Advocates illegal activity;
Violates any law or regulation;
Harms or advocates harm against anyone, including minors; or,
Provides a link to material associated with any of the above.
All Content (whether private or public) is the sole responsibility of the person who submitted it. You are solely responsible for your Content. By viewing the services, you may be exposed to Content that you consider offensive. You take sole responsibility for any such exposure. Picup Media in no way guarantees the accuracy, quality, or appropriateness of Content available through the Services.
By using our services, you also hereby grant Picup Media a non-exclusive, worldwide, transferable, royalty-free, sublicensable (through multiple tiers of sublicenses including but not limited to Picup Media's subcontractors) perpetual, irrevocable license under all intellectual property rights throughout the world (including but not limited to copyrights, trademarks, trade secret, moral, publicity and privacy rights) to reproduce, modify, edit, make derivate works from, distribute (through multiple tiers), publicly perform and display and otherwise use the image as reasonably necessary for Picup Media and its subcontractors to perform the services you requested hereunder you agree to indemnify and hold harmless Picup Media, its subcontractors, licensors and affiliates and their directors, officers, shareholders, employees and agents from any and all claims, liabilities or expenses (including without limitation attorneys' fees) that arise directly or indirectly from your breach of this Agreement.
6. GemLightbox Smartphone App
Any images, videos, or any other media captured using the GemLightbox and the GemLightbox Application is intellectual property solely owned by the user. Picup Media does not have access to, unless explicitly provided by the user, the images, videos or intellectual property captured using the GemLightbox.
NOTE: DELETING THE GEMLIGHTBOX SMARTPHONE APPLICATION WILL ALSO DELETE ALL ITS DATA INCLUDING ALL IMAGES AND VIDEOS CAPTURED USING THE GEMLIGHTBOX SMARTPHONE APPLICATION
Disclaimer of Warranties
EXCEPT FOR THE PROCEDURE SET FORTH IN SECTION 2 ("IMAGES"), THE SERVICES ARE PROVIDED "AS IS". NEITHER PICUP MEDIA NOR ITS LICENSORS OR SUBCONTRACTORS MAKE ANY WARRANTIES, EXPRESS, IMPLIED OR STATUTORY, REGARDING THE SERVICES PROVIDED HEREUNDER. ALL IMPLIED WARRANTIES AS TO SATISFACTORY QUALITY, PERFORMANCE, MERCHANTABILITY, FITNESS FOR PARTICULAR PURPOSES OR NON-INFRINGEMENT ARE EXPRESSLY DISCLAIMED. SOME JURISDICTIONS DO NOT ALLOW THE EXCLUSION OF IMPLIED WARRANTIES OR LIMITATIONS ON HOW LONG AN IMPLIED WARRANTY MAY LAST, SO SUCH LIMITATIONS OR EXCLUSIONS MAY NOT APPLY TO YOU.
Danke dir
Ihr Formular wurde
erfolgreich eingereicht
Currently, dropbox uploading is unavailable.