Learn how to capture jewelry images and videos
Ready to start your project?
Get in touch today
We are here to
help

you
How long does shipping take?
All GemLightbox's are shipped out of our warehouse with tracking. Once the order has been placed and confirmed, our team will take up to 3 business days to ship the item out. Shipping takes between 3-10 working days depending on the destination.
Does GemLightbox work with DSLR?
GemLightbox works with both DSLR and Smartphones. We would recommend using smartphones for online images and DSLR cameras for catalog images. To see the GemLightbox in action with DSLR cameras click
here
.
Can you shoot opals and pearls?
Yes, GemLightbox works great with Opals and Pearls. Sparkles™ is proven to work especially well with Opals bringing out the natural fires in images.
What's the return & refund policy?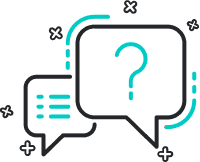 Have a different question?
get in touch