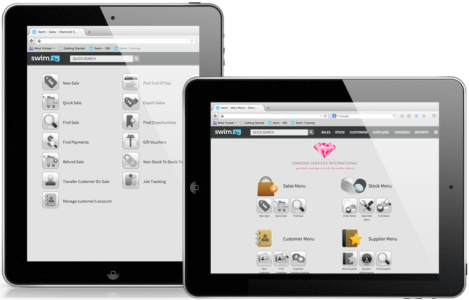 0 Comments
Published on:

October 10, 2018
Last updated:

January 10, 2022
Table of Contents
Since inception, Picup Media has worked closely with Diamond Services International. And the reason why they continue to work together is simple. Both Picup Media and Diamond Services international share a common goal. That goal is to create digital jewelry solutions.
As a quick introduction, Sonia Giggins is the director of Diamond Services International, a busy jewelry consultancy business.
Diamond Service International
Over the last 4 years, Sonia has visited many types of jewelry businesses and worked very closely with clients both onsite and offsite within Australia and overseas. She has assisted and managed projects to streamline operations between workshops, head office and retail boutiques to improve productivity across the business. She has also managed quite a few website projects.
While each business is unique with their own set of challenges, there are several things in common Sonia noticed between all her clients:
Business owners are time poor and find it difficult to spread themselves across all areas of the business
Staff shortages or wrong skill set usually in Head Office positions
There is a lack of operational policies and procedures and limited training documents
Image assets are unorganized and hard to locate and often very outdated in quality and design
Important passwords are all over the place and no recording system set up
Sonia explains:
"In general, there are so many solutions for every issue and my ideas will come from industry knowledge as well as research. Each week I spend time looking at new apps, programs, and also reading articles from industry leaders. I personally believe the worst thing a business owner can do is to do nothing at all. If you are waking up and repeating the same processes just as you did last year and the year before and probably from five or ten years ago then how can the business improve, how can the business be more profitable and how can staff be more productive?"
Below are two case studies from recent projects that Sonia completely had put her heart and soul into. Two completely different businesses, but both family owned and passionate about the jewelry industry.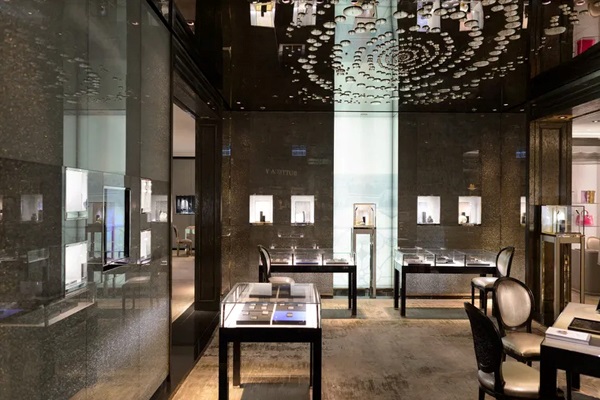 Case Study 1
Family Owned Design & Manufacturing Business – Multi-Store
Background:
This fast growing company was in urgent need of an Operations Manager to visit their Head Office to train the team in all aspects of Swim POS Software, stocktakes, auditing stocktakes, to implement stock control procedures, streamline all operational procedures, improve overall productivity within the company, and in general assist the General Manager to take the business to the next level.
Challenges:
The business was growing fast and the Head Office was understaffed with no full-time person overseeing Stock Control or Marketing.
Overview & Results:
During a 3 year time period, I completed many projects in addition to the original contract of implementing stock control procedures. Some of the projects included marketing & print ads, new website, professional photography, operational templates, HR contracts, recruitment & training of new key staff at Head Office, mentoring, displays & packaging design, corporate gift designs, insurance policies, as well as handling all Swim related projects. I knew that some projects would take some time to show results but others were instant.
Early in the contract, I identified the need to implement Job Tracking across 3 locations and the workshop. In order to implement job tracking firstly an audit was required on all current outstanding client orders and job packets at all locations. During the project, I trained all staff to Job Track using Swim Software and implemented step by step procedures at the Boutiques and Head Office. With a strong background in workshop and manufacturing, I can definitely say that job tracking is by far one of the key features of Swim POS Software. The functionality of the program and the ability to SMS clients with updates on their job and advise them when it is completed is simply amazing. The instant improvements in communication and productivity within a team can only be described as exceptional. The management team can focus on business development and other areas of the business instead of missing a manufacturing deadline or searching for a job packet for example.
Another key project I managed involved working closely with a website developer to custom design and launch a brand new website. During this time Picup Media launched their business and I was so thankful I discovered this service very early on in the project. I was starting from scratch with image assets and also working within a budget. To build up an image library over time with a professional photographer is extremely costly. The GemLightbox Smartphone photography solution and Picup Media's retouching service was, therefore, a "game changer". I now had the option to take images in the boutiques and within 48 hours have them uploaded to the website. A choice could now be made between professional photography and Smartphone photography depending on the item of jewelry. The website was launched smoothly with fantastic feedback from clients and their customers. There is nothing more I enjoy than to complete a project and deliver results beyond expectations. It is also extremely rewarding to look back now to where we started and where the company is today.
Case Study 2
New concept boutique – Family owned business – Australia
Background:
This very passionate and highly motivated client had recently completed a Gemmology Diploma and contacted me to firstly set up POS Software for the business but also to discuss the possibility of mentoring. Being a professional herself with a fast-paced career in the medical industry, the client knew that by contracting my services she would be able to work part-time in her current business and at the same time fast track her new jewelry business. We agreed on a 6 month mentoring and general consultancy contract where I would visit the business several times and also be available by phone at anytime along the way for advice.
Challenges:
The client is new to the jewelry industry with limited retail industry operational knowledge.
Overview & Results:
I travelled several times to the client's premises to implement Swim POS Software, assist with shop fit projects and to oversee the business launch event at a nearby 5 star hotel. Smaller projects included insurance policies, sales policies & procedures, corporate gifts, packaging, displays and setting up social media accounts.
The mentoring sessions involved a 2-hour weekly call every week to go over current projects, client orders, and any general operational questions. Mentoring is extremely rewarding and an important part of my business. I love working closely with clients and managers to help them achieve their goals and keep them on track with their business plan.
The main key project alongside the mentoring was to work closely with my client's web developer and marketing company to complete her website before the launch event. The website was half finished when I was handed the project. With quite a few professional image assets already, I knew the home page would look amazing, I just needed to organise more collection images. While onsite I quickly photographed all jewelry stock in the GemLightbox and sent files to Picup Media for retouching. I finalised the copywriting for website pages and stock while I waited for the retouched images. Picup Media returned the images faster than expected and I was able to complete the project before the deadline of the launch event.
The business launch was organized in 3 stages in the ballroom of a 5-star hotel. The events were split in order to include media, customers, friends and colleagues from my client's other businesses. It was a challenge to organize a sit-down lunch event, a cocktail party all in the one day along with a media breakfast but the launch was a huge success and a lot of fun for everyone involved!
Sonia's Top Tip to Organize Jewelry Business Assets:
My number one tip and starting point would be to create a shared file system for the business like Dropbox. Create folders for Company Logos, Stationary Assets, Marketing Assets, Operational Templates, Training and Image Files. Locate important files and upload them to Dropbox. Organise image assets into Dropbox for fast access for social media and marketing campaigns. Have a folder for Picup Media to upload raw images for retouching. This will be handy to send a bulk image file link to Picup media for retouching orders. When Picup Media return the images you will be able to save directly to the dropbox. Key staff should have Dropbox app on their phones to access & share files quickly from anywhere in the world.
Want to know more or need help on a project? Send me a message I look forward to chatting with you!
Sonia Giggins
+61 413 007 998
www.diamondservices.com.au
About Diamond Services International
Sonia Giggins is a very passionate, dedicated and highly driven Operations Manager who specialises in jewelry Retail Operations & Procedures, jewelry and Diamond Stock Control Management, Stocktake Audits, Marketing & Website Solutions, and the complete SWIM POS Software system rollout and SWIM training packages.
Sonia is an Operations & General Manager available for short or long term contract to oversee areas of the business or a single project that you are unable to oversee yourself.
Sonia is committed to offering ideas, strategy and solutions for streamlining policies/procedures and improving productivity within a jewelry retail or manufacturing environment. Industry trust, knowledge, product know-how and the strength of over twenty years working in the jewelry industry.
"I see myself as an extension of your business to offer specialised services, mentoring and support. I am devoted to excellence in service and developing long work and professional relationships" – Sonia Giggins
Services offered:
Operational Consulting for Retail and Manufacturing Workshops
Operational & HR Policies and Procedures
POS & HR Solutions
Mentoring Individual Staff or Business Owners
Independent Stocktake Audits
Stock Control Training, Management & Consulting
Staff Training for Head Office Positions
Website Projects
Marketing Projects
Photography & Retouching Projects
Packaging & Display Design
Corporate Gifts
SWIM Software:
SWIM New Store Implementation
SWIM Training for new staff as well as advanced training for existing staff
SWIM Reports & Auditing
Store Stocktake Audits