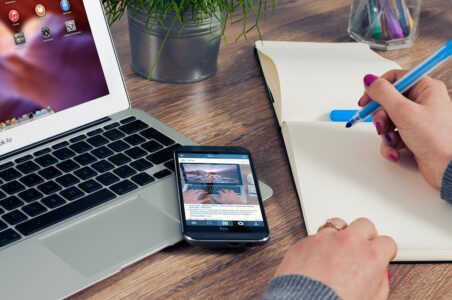 0 Comments
Published on:

March 7, 2018
Last updated:

January 10, 2022
Does your jewelry product category page drive potential customers away?
Every page on your jewelry website should be purposive. For instance, your product page displays your jewelry pieces individually while your Homepage serves as the 'front door' of your store. It can contain current promotions, best-selling pieces, and featured items among many others. However, not all of your customers will enter your page through this 'door' as some may be directed to other pages on your site via direct links. Another essential element of your website is your jewelry product category page. It serves as a hub for segregating and filtering jewelry pieces, which provides customers with seamless store navigation.
An online jewelry retailer who understands the buyer's journey will know how to optimize a product category page in a manner that eliminates barriers to conversion and guides customers towards a buying decision that's good for his or her bottom line.
"Your jewelry product category page is your customer's pathway to a favourable buying decision. Consider this when creating your categorization structure. Avoid labels that are clever but confusing as it was found out to be useless for customers. Be clear. Tell directly what the category's about."
Does your jewelry product category page provide your customers with a clear and simple direction – one that doesn't sabotage your selling goal? Read through and learn how to make their online shopping experience painless with these five best practices.
5 Best Practices for Designing a Click-Worthy Jewelry Product Category Page
1. Use clear, large images to show different categories
Always use clear and large jewelry product images to represent each of your categories, so your customers will immediately understand what you're selling. For instance, if a customer clicks the category name "Earrings", as shown in the image above, he or she is expecting that it'll display a product list view of all the earrings being sold on the site. Les Néréides Paris allows customers to narrow their options further by offering subcategories; therefore clicking the parent category, in this case, "Earrings", will bring them to subcategories like 'Discreete", "Long", "Hoops", "Clip", and "Other Models."
Other eCommerce stores implement a mega menu. It's a drop-down interface, which normally shows all options in one mega panel. The interface responds when the customer hovers a link. While a mega menu reduces the number of clicks required to get to the selected subcategory, being presented with too many options at once may be a bit distracting for other customers. As such, it requires you to analyze your customers' shopping behavior, so you'll know which of these two different approaches will work best for your potential customers.
Jewelry Photography: A Comprehensive Guide for Jewelers
Jewelry photography is a notoriously difficult process. The gems are highly-reflective, the pieces are commonly small, and colored stones don't appear as vibrant in photos as it is in reality....
2. Pay attention to the uniformity of your jewelry product images
Uniformity, in terms of product images, proportion, composition, background, and light, as pictured above, adds a professional look to your storefront. Make sure that your category images are arranged horizontally or vertically but avoid mixing both as customers would want consistency when viewing product images.
With almost limitless access to product information online, you can win potential customers by making their shopping experience less confusing with your categorization structure. While the proportions and other elements mentioned above don't affect your website's SEO quality, it helps improve the overall look of your design.
3. Avoid using stock photos as it might confuse and disappoint your potential customers
Avoid using stock photos to represent your Category Name as it might lead to confusion and disappointments. For instance, a potential customer might get drawn to the item in the Category image and would click it with the intention of checking the item further or directly purchasing it; however, if you're using a stock photo, you know that the customer would not find such item in the product list view. When this happens, the chance of driving your customer away from your page is high.
Always use Category images that display the jewelry pieces for sale. These product images should be meaningful and are helpful in driving positive buying decisions and creating an enjoyable shopping experience. Stick with your goal and only showcase images that support it.
4. Use Category Names that are straightforward and easy to understand
When it comes to writing category names, write for your customers not for yourself. Avoid falling into the trap of creativity as creative category names might confuse customers and most of the time, communicate nothing to your potential customers. For instance, using Category Names like "Ring Sunset", "Red Canyon", "Ring Truffle", and "Blue Lagoon" to represent colorful ring pieces are fun and entertaining, but your customers are unlikely to use those names when searching for ring pieces.
Improve your SEO ranking and delight your customers by creating simple Category Names that serve their needs and wants. Understand your visitors' activities when browsing on your website, so you know how to use words that are understandable to them. If possible, add a Call to Action (CTA) like 'Shop Earrings" as shown in the example above. Remember, simplicity is your key to brilliance.
5. Add a 'What's New" Category and help them find what they want by incorporating interactive filters
Help your potential customers narrow down their choices by incorporating useful filters that'll direct them to the items they like. Put yourself in their shoes and think of all possible attributes you'd apply to the products if you were to shop for items like yours. In the first example above, the jewelry shop used parent categories but failed to provide filters that can help customers save time when looking for their desired product. If you're a customer on this site and you plan to buy a choker necklace, you'll have to search through all the product listings in the "Necklace" category to find the one you're looking for. If you have pages and pages of necklace for sale, your customers don't have the time to sift through it and will likely just leave the page and on to another jewelry website that offers him or her easy navigation. Always take note of the 7-second rule as you're competing for attention. Draw them in within 7 seconds, or they're gone, possibly for good, if they're a first-time customer.
Use filters logically according to specific categories, and be careful when adding a jewelry item to a particular category as it will get filtered out when added to a wrong category name.
Additionally, don't ignore the advantage of adding a "What's New" category, as shown in the second image above. It will serve repeat customers well by showing them the recently added items since they last visited your page. It's an excellent way to keep them engaged.
A quick tip for shooting jewelry product category images that are consistent, bright, and of excellent quality
→There's always a way to capture beautiful and engaging jewelry product category pictures even if you're busy with other business activities. All you need is your smartphone or DSLR camera and jewelry pieces.
For instance, Highlands Jewellery and Jewellery by Design, as shown below, take jewelry photos in seconds using the GemLightbox. You can also DIY a lightbox using alternative materials like cardboard, white foam board, a box, tape, some glue, fabric, and lights.
Watch our easy setup guide below, no grand studio setup needed.
Do you need more techniques on how to photograph jewelry-specific items? Click the link below for a comprehensive jewelry photography guide.
Jewelry Photography: A Comprehensive Guide for Jewelers
Jewelry photography is a notoriously difficult process. The gems are highly-reflective, the pieces are commonly small, and colored stones don't appear as vibrant in photos as it is in reality....
Over to you!
What other practices do you implement when designing your jewelry product category page? Feel free to share in the comment section below!