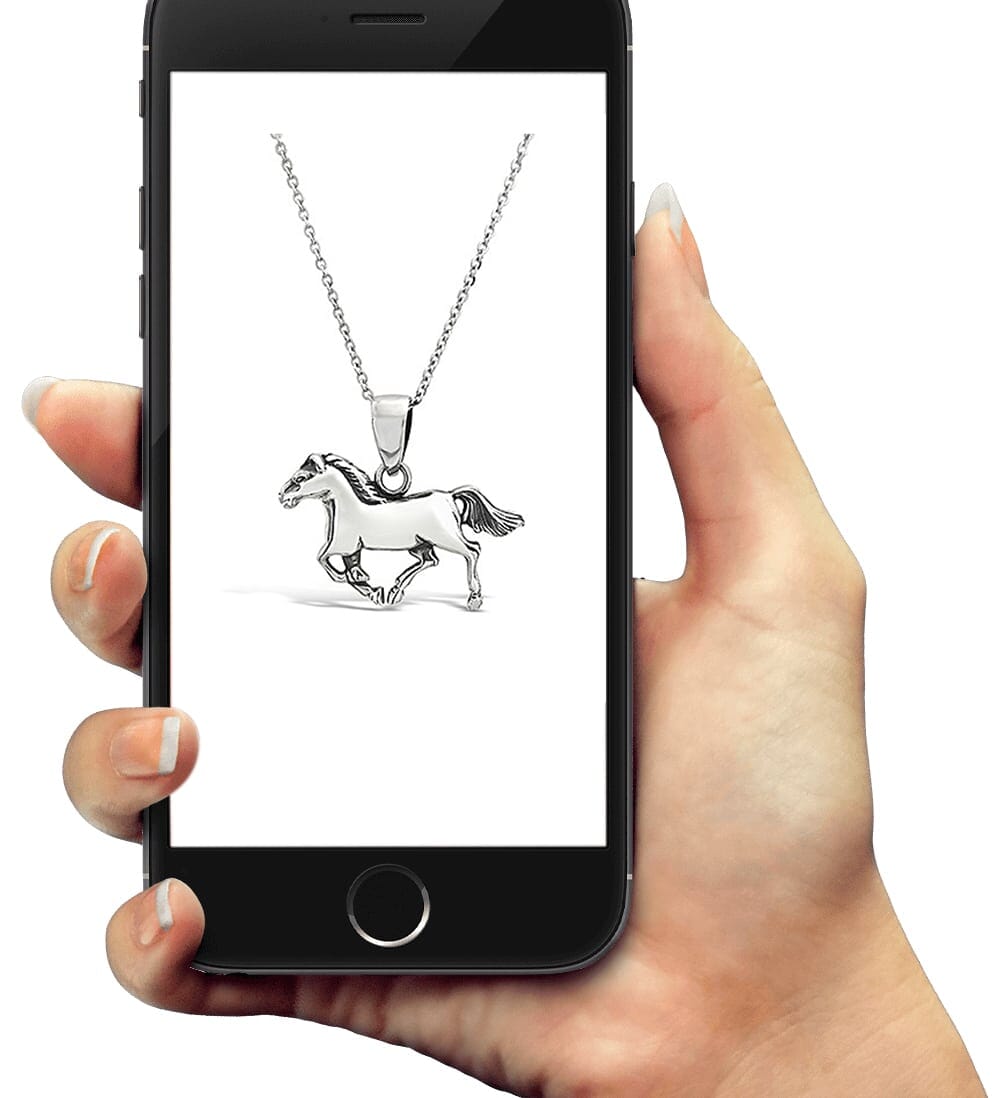 Smartphone Photography Tips for Online Jewelry Retailers
Forget about DSLR. These smartphone photography tips will prove that the possibility of increasing sales through high-resolution jewelry images is right at your fingertips!
If you have not heard about the persuasive power of phoneography yet, you must be living under a rock. Phoneography, a term coined to define photography using your smartphones, carries with it undiscovered potential that could save you from your early market exit. Apparently, some sellers might probably be considering breaking the bank just to get their hands on those big-ticket cameras. Don't rush though. While DSLR undeniably fulfills its promise of high quality product images, smartphones can also definitely wow you with its user-friendly and convenient ways of producing amazing jewelry images. In this post, you will get to learn cost-effective jewelry photography — one that can capture your buyers' attention.
These smartphone photography tips are waiting so get your smartphones ready!
Gather all the necessary accessories before starting on photo shoot. Items such as tripod and grip attachment can be purchased on Amazon with prices ranging between $12 and $25 depending on its features. If you already have a tripod, all you need is a good grip attachment that can be screwed on your chosen tripod and it will provide a spring-loaded holder. Apply some resourcefulness and create your product backdrop using a white roll of paper or a white wall will suffice. This gives your jewelry images a clean and professional look. Additionally, external lenses will also come handy at times when you want to produce macro images of your jewelry.
Professional photography tips to make your jewelry stands out
TIP #1
Test the reliability of your phone's default camera app before installing other advanced camera apps. If you think that your phone's default camera app is unable to provide the quality that you desire, it is recommended that you check out reviews of other advanced camera apps on your smartphones before installing one.
When other people vouch for the dependability and quality performance of a service they used, you can be assured of a rewarding result. Some camera apps you can use are Camera+ for iPhones and the top-rated Android Camera Zoom FX. Other than the basic camera features, these two offer more shooting capabilities such as special effects which could also boost the quality of your jewelry images.
TIP #2
Avoid grainy jewelry images by incorporating plenty of natural lighting. If you have not noticed, grainy look happens when your camera adjusts its exposure feature to compensate for the inadequate lighting. To avoid this, set up your photo shoot in an environment where ample of natural light illuminates your jewelry. A natural light coming from your window is a good source that will give a soft finish to your jewelry photography. Taking a photo of a jewelry require proper lighting
TIP #3
One of the most important smartphone photography tips concerns knowing when to zoom and when not to. Zooming can be tempting especially when you want to bring focus on a specific detail of your item, however, this will damage the quality of your jewelry images. Cropping is the best alternative. The process of digital zooming may provide a close-up shot but it decreases the resolution quality of your image. As an alternative, indulge on photo editing software and crop your jewelry images from there. This yields similar close-up appeal to your images, except the latter maintains amazing quality.
TIP #4
Smartphone editing can be tricky but depending on the amount of time you are willing to spare, you can always outsource your digital photo editing operations to experts who offer professional photo editing services. These days, scalability is crucial to every business. When you are doing all the work and spending time on aspects of the operations that can be distributed to experts, you prevent your business' opportunities for growth. Outsourcing jewelry product retouching to a known retouching company is always a smarter way to go. The volume of retouched images that these product image retouching services deliver in less than 24 hours is astounding! Not only do product photo enhancer enhances the quality of your photography, these experts also furnish it with professional touch that can truly speak with your potential buyers.
DIY photo editing probably works best when you only have one to two product images. In this case, feel free to use editing apps like Snapseed. Meanwhile, other ecommerce platforms such as Etsy provides its sellers with convenient photo editing software for easy product enhancement. When being your own product photo editor, it is important to know when to sharpen your photos or when to enhance the colour. These features are designed to bring stunning features of your items into focus, but be careful when to apply these and watch out for inconsistencies.
Read further here to know more about smartphone photography tips coupled with the easy-to-use jewelry photo box from GemLightbox.