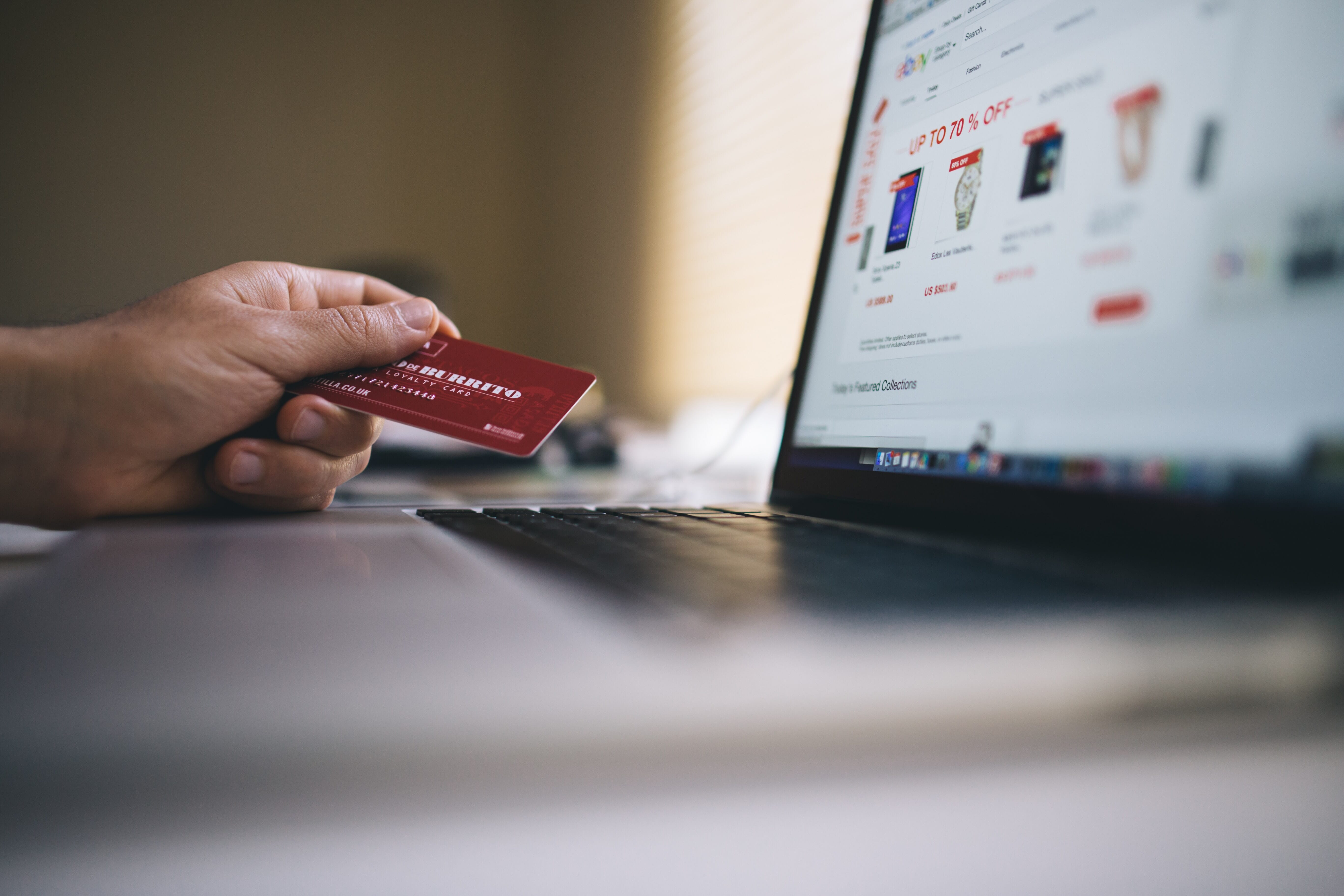 Last updated October 21, 2019
Online Marketplaces: 360-Degree Jewelry Product Videos
Earlier this year in 2018, we explored 5 different online marketplaces to sell all types of jewelry. In this blog post, we revisit these 5 online marketplaces to see the progressions made with user experience, in particular with 360-degree jewelry product videos.
Before we start, we want to quickly go over the statistics. Buyers are 144% likely to add an item to their cart if they've seen a product video of it while others have claimed a 30% and 32% increase in sales and time spent on their websites, respectively. Besides this powerful statistic, 360-degree product videos provide benefits such as an improved online shopping experience for customers, a reduced rate of product returns for sellers, differentiation between sellers and establishes trust and confidence between buyers and sellers.
Therefore it is in the best interest for an online marketplace to allow for 360-degree product photography to be included as part of a product listing.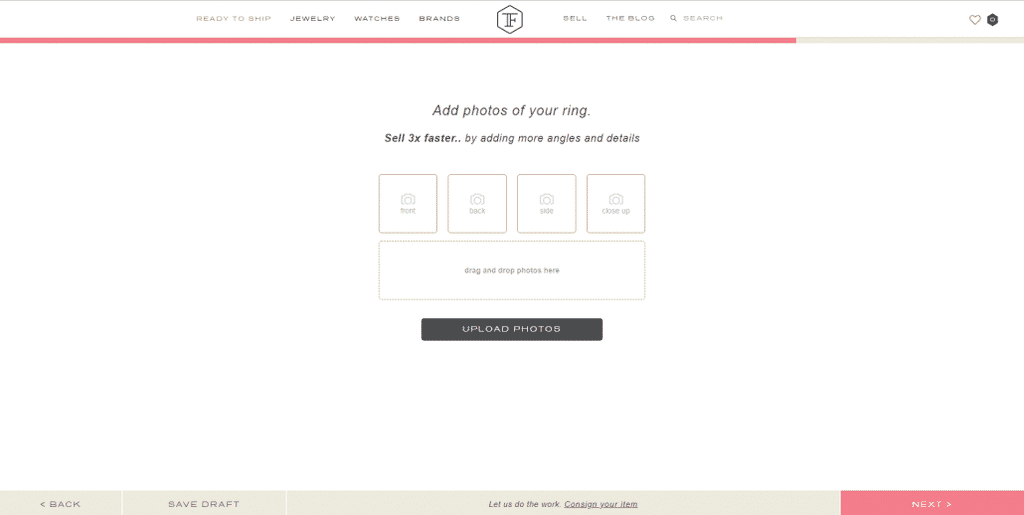 Truefacet is a New York-based second-hand luxury jewelry marketplace that provides an honest authentication process where sellers can list their products or utilize Truefacet's concierge service.
Trufacet's listing service is limited to 4 product shots – front, back, side & close-up. There is no option for 360-degree product videos. Although we were unable to confirm if the consignment option includes 360-degree product videos, another glance over the products page does not suggest that it is not currently offered. Perhaps we could see in the next 12 months 360-degree product videos adopted on the Truefacet online second-hand marketplace
Wanelo (Want-Need-Love) is a platform that allows users to curate their own shopping experience. Users can follow shops, tags, and items, similar to how Pinterest works. And if you're a Shopify store owner in the U.S. you'll be granted access to sell on the platform of over 550,000 stores and 30 million products. The Wanelo and Shopify integration allows Shopify store owners to sell directly on Wanelo through the Wanelo Sales Channel. However, the existing Shopify Magic 360 spin integration does not extend to Wanelo. It would be very interesting if Magic 360 spin extended to Wanelo and other sales channel integrations.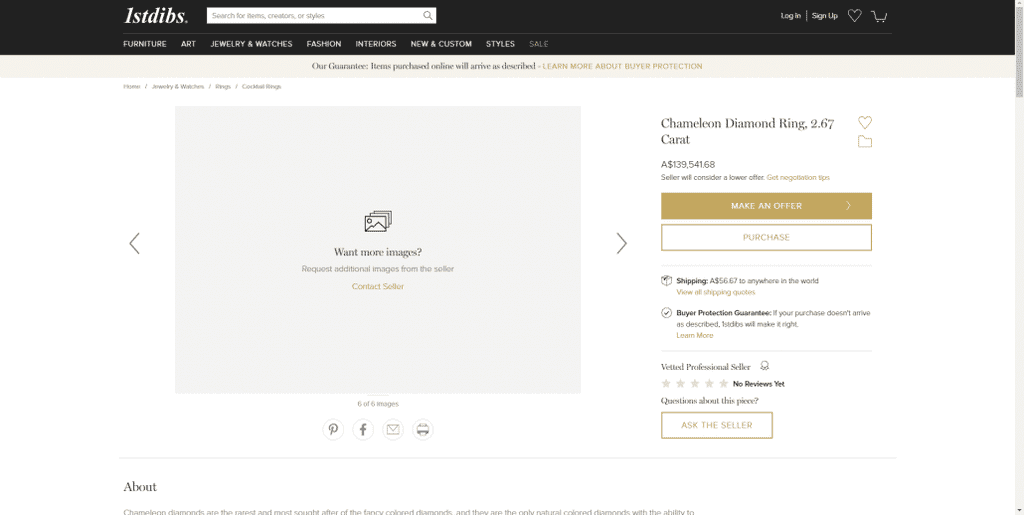 1stdibs, similar to Truefacet, is a second-hand luxury jewelry marketplace with the extra stringent and exclusive dealer review process. 1stdibs is more product-focused, rather than dealer focused. There are strict rules concerning communication between the buyer and the seller, meaning it is more challenging to build customer relationships. Currently, there are options to offer 360-degree product videos on the product listing. As a product-focused marketplace, 1stdibs should look into offering 360-degree product videos to enhance user experience and maximize sales.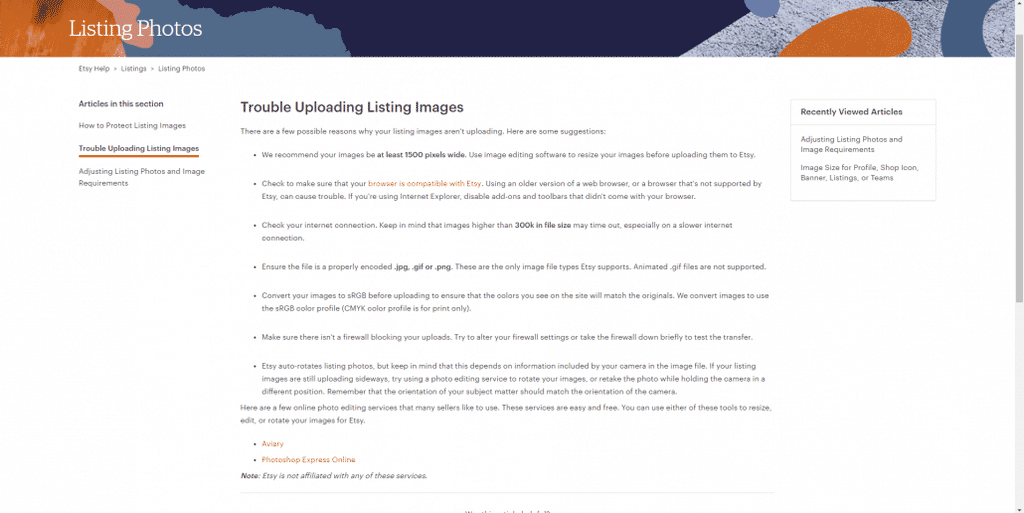 Etsy is a global marketplace for one-of-a-kind, creative, and handcrafted goods. Etsy is an over-saturated market, especially for jewelry. Searching for the keyword 'jewelry' will bring back over 13.5 million search results. For a jeweler, it would be extra competitive so many listings at any given point in time. Unfortunately, Etsy does not support 360-degree product videos in any format. According to Etsy's listing rules "Ensure the file is a properly encoded .jpg, .gif or .png. These are the only image file types Etsy supports. Animated .gif files are not supported." This means that it would not be possible to convert 360-degree jewelry product videos into .gif files and upload to the Etsy marketplace. With over 44 million listings in total, there is a massive potential for Etsy to utilize 360-degree product videos to increase interactions on their platform.
Finally revisiting Luxify: 'eBay for the super-rich'. Similar to 1stdibs there is a stringent and exclusive dealer review process, however, dealers can sell brand new products on the platform. Unlike eBay, which allows for 360-degree product videos in the form of .gifs, Luxify does not support .gif files on their platform.
Overall, there hasn't been any noticeable progress with the use of 360-degree product photography, however, 2019 is expected to be a very exciting year for jewelry e-tailers as Picup Media has recently launched their smartphone jewelry turntable solution. Using just your smartphone, users can capture perfect 360-degree jewelry product videos with a tap of a button. The video is saved securely on the GemLightbox application which then can be uploaded to an image hosting platform for 360-video interactivity. Stay tuned for our updates and subscribe to our blog!