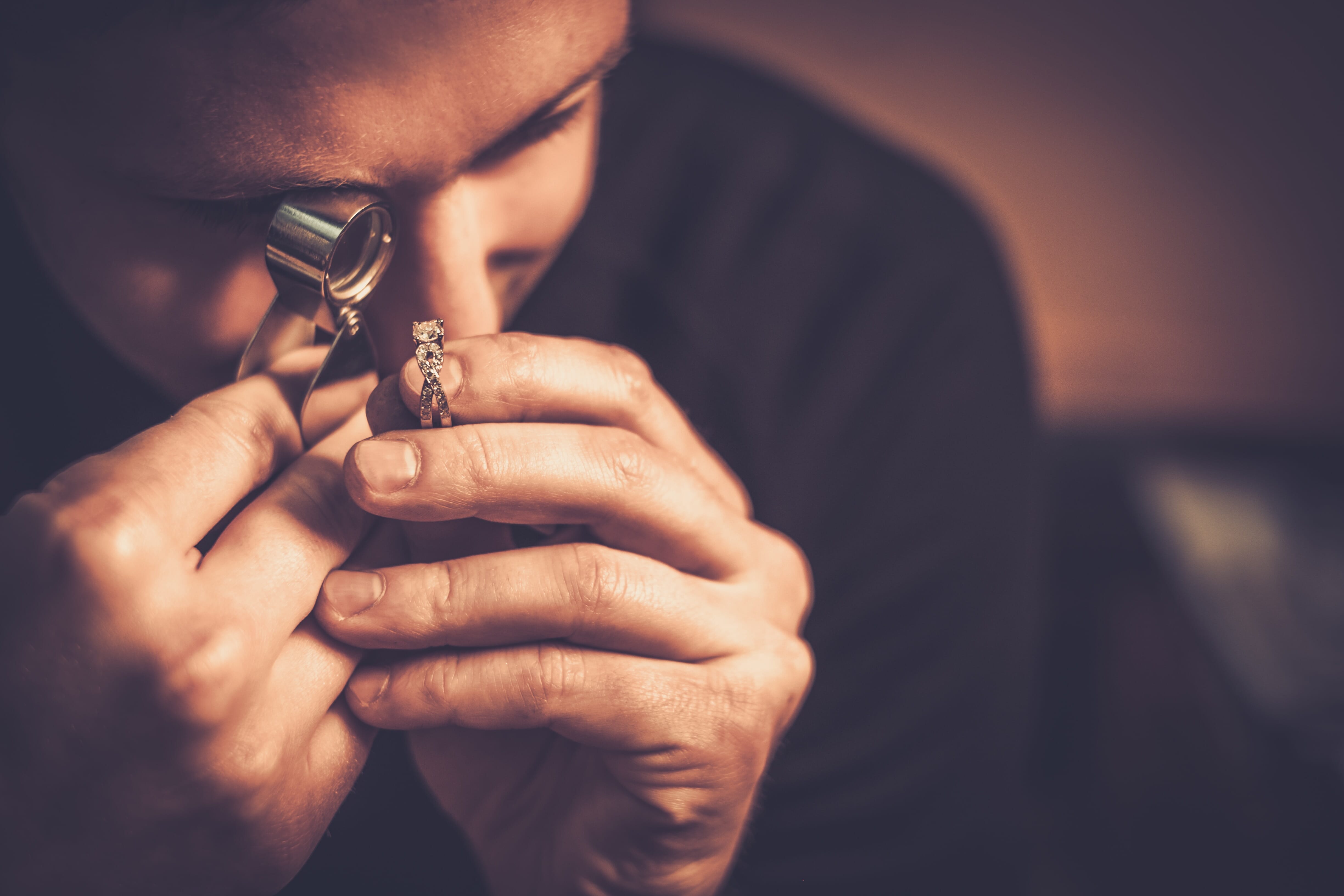 Last updated December 17, 2019
How to Photograph Jewelry for Insurance
Quite often, jewelry is lost, damaged or stolen, making jewelry insurance an attractive option for consumers to safeguard against their high-valued items.
Therefore, as a jeweler, it is best practice to have a complete digital record of any pieces you sell. It makes the whole process of jewelry insurance and replacement much easier for you to handle and avoid insurance fraud.
One major component of the insurance process is obtaining a valuation for the piece of jewelry. The valuation includes the measurements of the ring, gemstone reports, and detailed images.
In this how-to guide, we focus on the best way to photograph jewelry images for insurance and internal record-keeping purposes.
How to Photograph Your Jewelry for Insurance Purposes
Step 1.

Choose The Right Background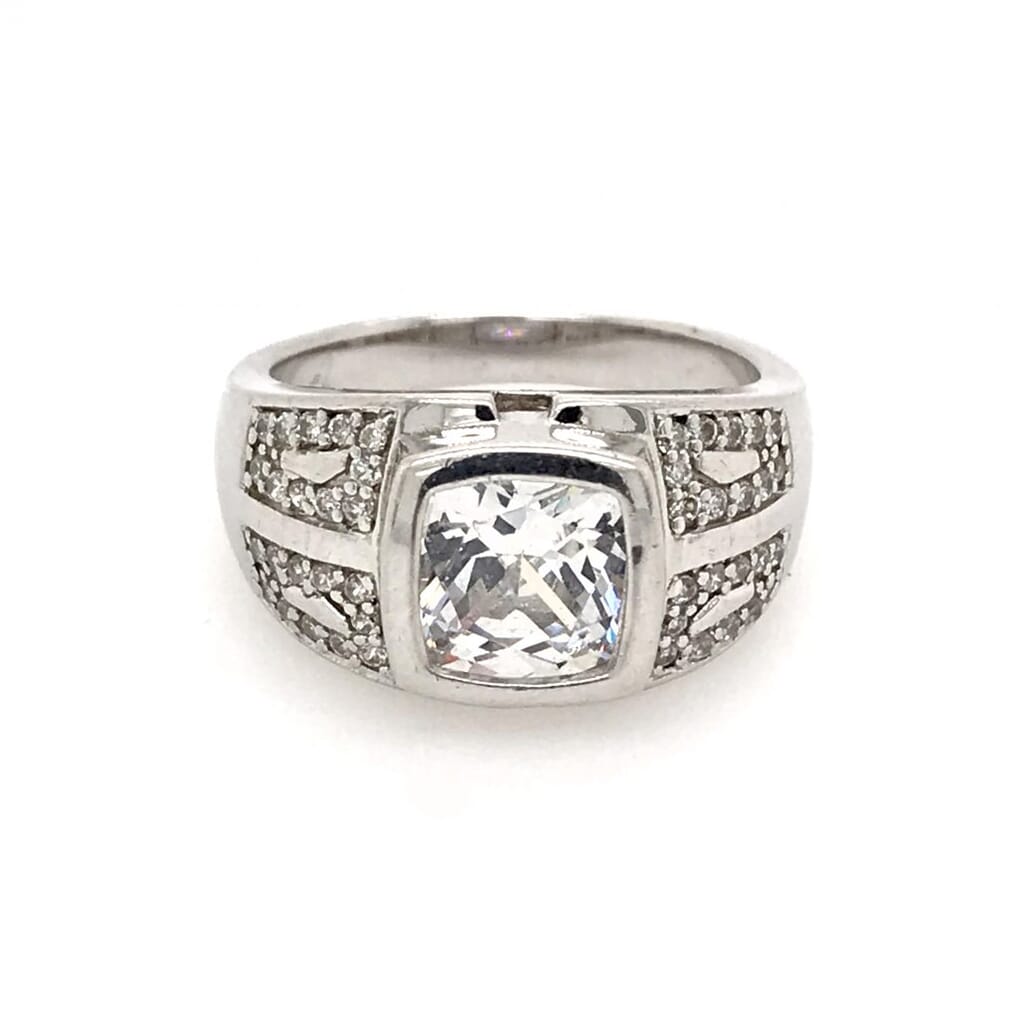 We recommend shooting on a white background. A white background is used to eliminate any distractions and pinpoint your audience's focus on your subject matter. The result is a clean, professional image. This is especially important when you are reviewing a piece of jewelry when repairing, replacing and for insurance.
To read further about different jewelry backgrounds, check out this link here. To create a white background, use a white sheet of paper of vinyl. We have created a guide specifically for white background photography here.
Step 2.

Set Up Your Lighting And Camera Equipment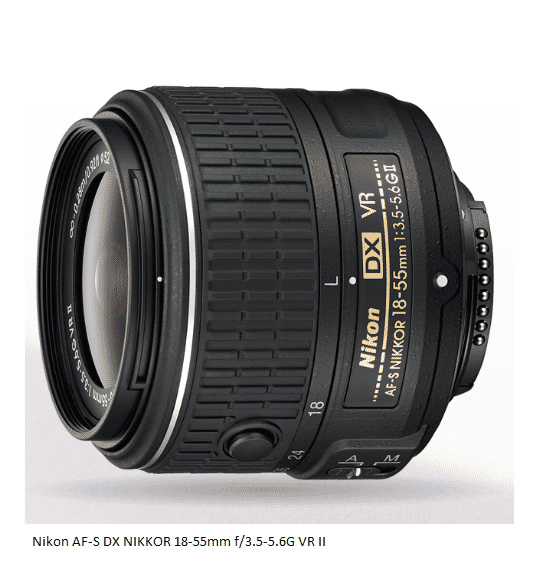 We can not stress the importance of lighting when it comes to jewelry photography. Your lighting environment determines the colors, shadows, and reflections created when you capture your image. This is especially important in diamond and colored gemstone photography. Although you can edit photos for color correction in post-production, this isn't entirely efficient. Therefore having the correct lighting setup in the first place will save you so much time and effort down the road.
For optimal results, we recommend using a lightbox that provides a consistent lighting environment. But beware – not all lightboxes are made for jewelry. We've written up a guide on jewelry photography lighting setup ideas in this blog.
Once you have created your ideal lighting environment, its to set up your camera equipment. Don't know what type of equipment you need? We've got you covered in our comprehensive jewelry photography equipment guide here. From the list, there are 2 pieces of equipment that absolutely essential to your photography.
For your camera, you must use a macro lens. The macro lens can be in-built, which is the case for most smartphones and compact digital cameras, or interchangeable.
You must also use a stabilizer such as a tripod or a phone stand as shakiness causes blurriness in your images. Blurriness in the images is amplified when shooting extremely small items such as jewelry, making the images hardly useable.
Step 3.

Clean Your Jewelry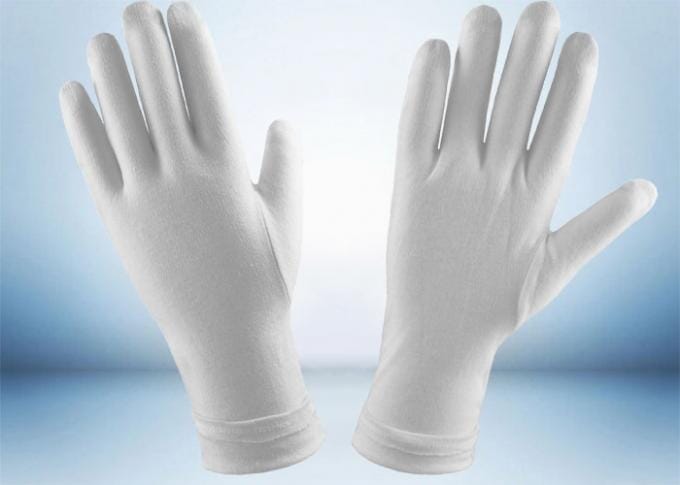 In most cases, the piece of jewelry you shoot will contain oil, dirt and other nasty surprises. These imperfections will appear in your photos, so do give it a good clean before you shoot.
We also recommend using cotton gloves to pick up the jewelry. When the gloves are used, it protects the jewelry from smudges and fingerprint marks.
Many jewelers find that the best and most convenient time to shoot a piece of jewelry is when the customer is ready to pick up. Hopefully, you've polished and cleaned ring so the metals look shiny and the gemstones sparkly. It also provides for great social media content too!
Step 4.

Decide How Many Angles You Need to Shoot
Deciding the number of angles to shoot depends on the design of the jewelry. However, as a general guideline, we recommend the following number of angles per piece of jewelry:
Rings: 3+
Bracelets: 2-3
Necklaces: 1-2
Earrings: 1-2
You want to be able to capture the front, side and top angles (where appropriate). The 3 angles cover all of the details you need.
A perfect example of taking the 3 angles for a ring can be found in this post here. We use our smartphones and GemLightbox to effortlessly take beautiful white background images.
Remember, we only want to shoot one piece of jewelry at a time. Don't be lazy!
Watch the video below to see how we photographed the ring pictured above.
Step 5.

Import Files to Your System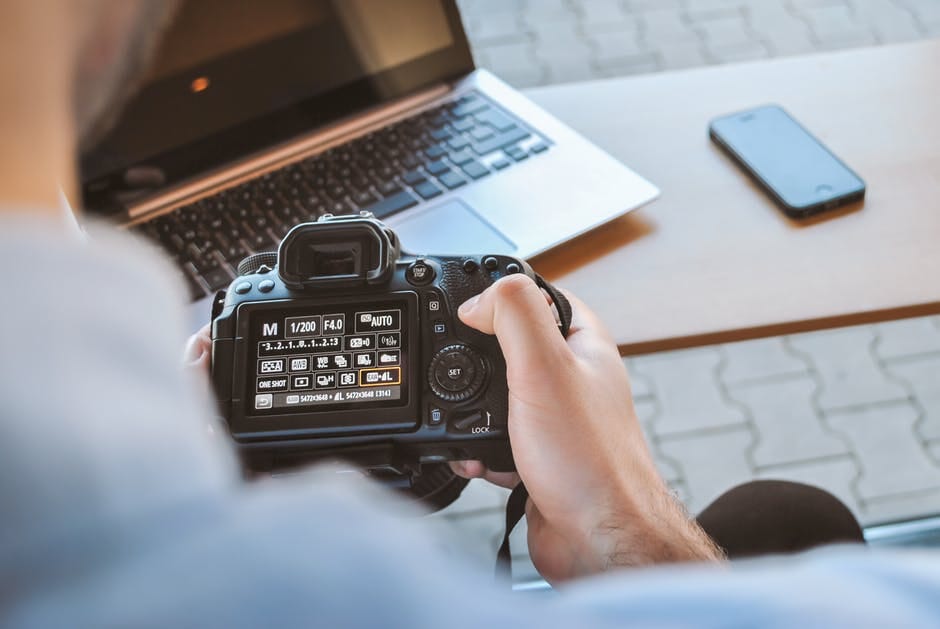 Now that you've taken your images, it's time to import the files to your system.
If you are using a digital camera, you can transfer the files by:
Tether the cable directly to your computer
Use an SD card reader and save the files to your computer
Transfer the files wirelessly (newer models have this function)
If you are using a smartphone, you can transfer the files
Tether the cable directly to your computer
Upload to a cloud storage service such as Dropbox
If using an iPhone and Apple computer, you can airdrop directly to your computer
Once the images are on your computer, you can use them for any other purpose.
Final Remarks
Jewelry photography is notoriously difficult and time-consuming. As a jeweler, your time should be spent helping your customers get the best piece of jewelry for their needs. Your expertise does not lie in photography.
If you are spending too much time on photography, you focus away from your core business and create a downward spiral. We've covered the jeweler's story here. Does this sound like you? If you are looking for a solution to simplify your jewelry photography for internal record keeping and insurance, you can get in touch with one of our jewelry photography consultants here for FREE.